---
| | | |
| --- | --- | --- |
| Monday, July 1, 2013, 10:59 AM | | |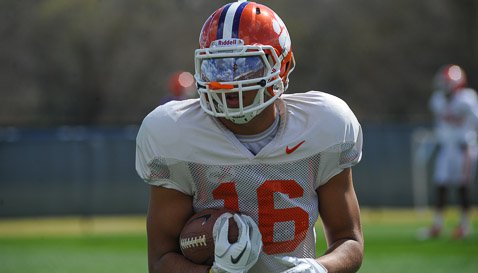 Clemson's fall camp is still 40 or so days away from beginning, but the long days of late June and early July are a good time to take a peek at the upcoming season and predict which players will contribute this fall.
With that in mind, here is a look at some of the true freshmen – not redshirt freshmen – that should be able to come in and contribute right away.
It's no surprise that a few of the newcomers that we think have a chance at early playing time are in the secondary, a unit that struggled last season and still has question marks heading into the 2013 season.
*CB MacKensie Alexander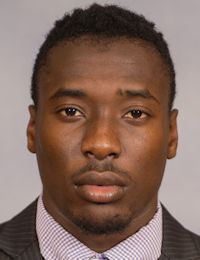 MacKensie Alexander
Fr. Defensive Back
# 5-11, 175
Immokalee, FL
View Full Profile – Alexander has that rare skill set of size and speed that should allow him to come in and not only play early, but maybe challenge for significant playing time by mid-season. Corner is one of the more difficult positions to learn on the collegiate level, but his high school coach said Alexander is a hard worker who doesn't mind film study or getting into the playbook. He has the potential to one day be a shutdown corner, the kind of player that can take half of the field away from the quarterback.
Clemson head coach Dabo Swinney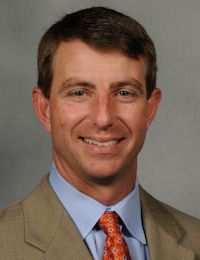 Dabo Swinney
Head Coach
View Full Profile thinks that Alexander will make the entire team better.
"He's a guy that is a rare combination at that position. With his size and speed and ball skills, ability to finish plays, tackle and all of that," Swinney said. "He's going to bring a work ethic in here that I think is rare amongst young people. This is a guy that knows how to work. He is completely driven and focused on being the best that he can be. That's the kind of thing that can rub off on a team."
*S/DB Jayron Kearse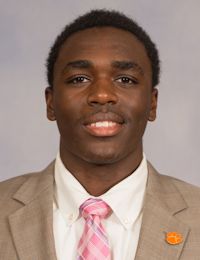 Jayron Kearse
Fr. Safety
# 6-4, 205
Fort Myers, FL
View Full Profile - Much like Travis Blanks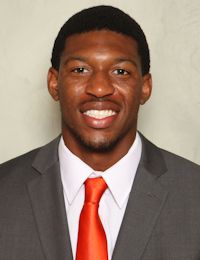 Travis Blanks
So. Defensive Back
#11 6-1, 190
Tallahassee, FL
View Full Profile did the previous year, Kearse is the one athlete that absolutely jumped out at me at Swinney's 2012 high school camp. Tall and rangy and fast with long arms and good speed, Kearse is the right size for a big-time safety right now – he is listed at 6-4 and told me recently he is at 210 pounds – but has the kind of frame to get even bigger. For this season, it wouldn't surprise me to see Kearse play the Nickel/SAM position that Blanks played last season. Could a transition to linebacker be in his future? It's still too early to tell.
"I have not seen many athletes like him in the recruiting process," Swinney said. "This guy is 6-4, can play corner. He's going to play safety for us. I really have no idea how big he's going to be. He is a big framed. Is probably about 208 right now, can flat out run. There's not telling what he's, individually, going to be. Has great ball skills and explosiveness and great range. I'm excited about him joining us at the safety position."
TE Jordan Leggett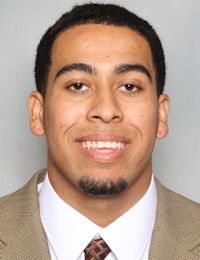 Jordan Leggett
Fr. Tight End
#16 6-6, 235
Navarre, FL
View Full Profile -Following National Signing Day, Leggett was one of those players that might have been on the bubble for playing time. The Tigers had Sam Cooper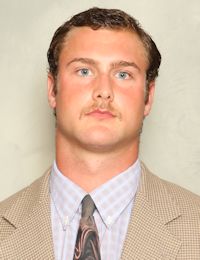 Sam Cooper
RS Jr. Tight End
#86 6-5, 250
Brentwood, TN
View Full Profile , Stanton Seckinger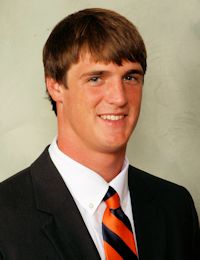 Stanton Seckinger
RS Jr. Tight End
#81 6-4, 210
Isle of Palms, SC
View Full Profile and Darrell Smith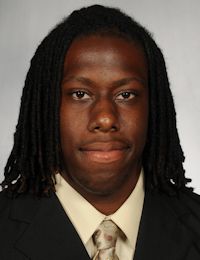 Darrell Smith
RS Sr. Fullback
#40 6-2, 250
Gadsden, AL
View Full Profile all at the position and have redshirt freshman Jay Jay McCullough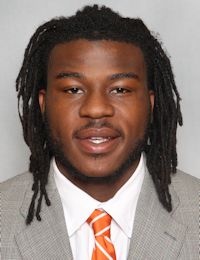 Jay Jay McCullough
RS Fr. Tight End
#89 6-3, 230
Fort Mill, SC
View Full Profile , and it would have been interesting to see if the coaches would have burned Leggett's redshirt for limited playing time.
Two things changed in the spring. The first was that Leggett opened everybody's eyes with his route running and catching ability and he got better as a blocker as the spring progressed. During the spring game Cooper, the projected starter, tore his ACL and Leggett immediately became a viable option at the position, I saw him a few weeks ago at Swinney's camp and he looks the part of a big-time tight end already. The guess here is that he plays early and often.
"He's long, athletic, and can run," Swinney said. "He brings the combination of skill set that we want for that position. He's got the size, will be a big, strong guy that can give us a physical presence and create some mismatches in the passing game."
Following the spring, Swinney had even more praise for Leggett.
"Leggett just caught on, and he was probably the surprise of the spring for me with how quickly he caught on," he said. "We ask our tight ends to do a lot of things. It's really uncanny to see a freshman grasp it the way he did. He is a big old boy and I think he will come in here at 240-plus."
*DE Shaq Lawson

Shaq Lawson
Fr. Defensive End
#90 6-4, 240
Central, SC
View Full Profile - The Daniel High product is different than many of the true freshman on campus this fall – he had a year at Hargrave Military Academy and was on campus for all of spring practice. Lawson is a dynamic player who has a chance to see early playing time at a defensive position that lacks depth.
Lawson proved in high school that he could get to the quarterback, but has to prove he can be a run-stopper as well if he hopes to be a player on this level.
Swinney thinks Lawson has a chance to be special.
"Shaq Lawson, I think, is as good a prospect as there is out there," he said. "He's kind of like Nuk Hopkins was coming out of high school. Not a lot gets said about him, but he's as good a player as you're going to find. That's kind of how it proved out with Nuk. I don't think it will be any different with Shaq."
*RBs Wayne Gallman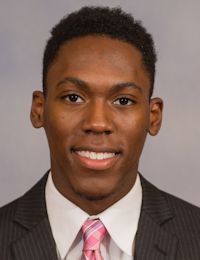 Wayne Gallman
Fr. Running Back
# 6-1, 195
Loganville, GA
View Full Profile and Tyshon Dye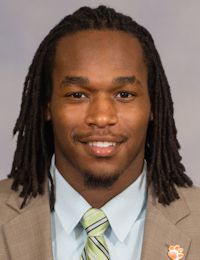 Tyshon Dye
Fr. Running Back
# 6-1, 210
Elberton, GA
View Full Profile - The carries will be limited behind starter Rod McDowell, seasoned D.J. Howard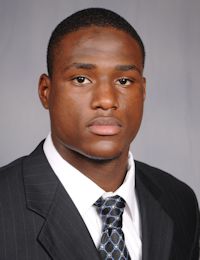 D.J. Howard
RS Jr. Running Back
#22 5-11, 195
Lincoln, AL
View Full Profile and an ever-improving Zac Brooks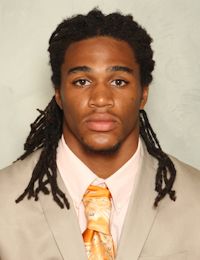 Zac Brooks
So. Running Back
#24 6-1, 185
Jonesboro, AR
View Full Profile . However, one of these backs has a chance to come in and play early if they can provide a physical and inside running presence.
That might be Dye, who looks thicker than Gallman, but Swinney likes both of his freshman runners.
"I think they've got a chance to be really special players. They're tough. They're blue collar," he said. "They've got great work ethics. They want to be successful. Probably, the best thing is that they're already big, but they have the chance to, potentially, to be two of those big backs that we really have not had since Jamie Harper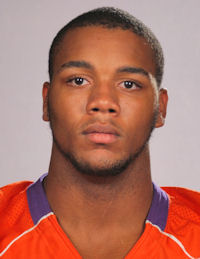 Jamie Harper
Running Back
#8 6-0, 235
Jacksonville, FL
View Full Profile was here. We needed to get a little more size in the backfield. Both of these guys bring that."
*WRs Kyrin Priester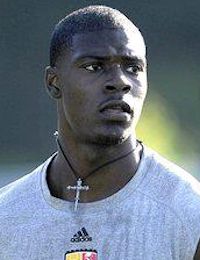 Kyrin Priester
Fr. Wide Receiver
# 6-2, 190
Snellville, GA
View Full Profile and Mike Williams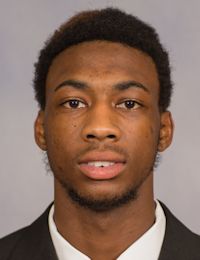 Mike Williams
Fr. Wide Receiver
# 6-5, 205
Holly Hill, SC
View Full Profile - The feeling I got from talking to the Clemson coaches after NSD was that both of these guys were under-the-radar players. Williams will most likely be the boundary receiver, the position played by Nuk Hopkins. Sammy Watkins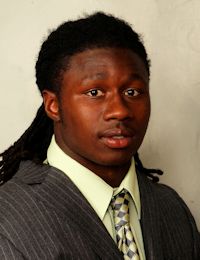 Sammy Watkins
Jr. Wide Receiver
#2 6-1, 205
Fort Myers, FL
View Full Profile moved to boundary in the spring, so there isn't a rush to get Williams on the field, but he could see valuable time as a backup.
Swinney said he liked both players.
"Kyrin Priester is a guy that we really liked in the beginning," Swinney said. "We filled up very quickly at receiver and we were pretty much done, then things changed. He was the first guy we called. I'm just thankful that we were able to get him. This is a very, very talented player. He's got good size and can run. He can do things in the return game, also a very intelligent young man, very smart.
"Mike Williams is easily the best guy in this state, a guy that we're very familiar with. That was a big recruiting get for us right there. We think that he brings great size, character, work ethic, intangibles, tremendous ball skills - he's kind of got a little bit of everything. He'll play big, just like he is. We lost Nuk Hopkins, who filled that role and we think Mike can do the same."

Tags: Clemson Football
,
D.J. Howard
,
Darrell Smith
,
Jamie Harper
,
Jay Jay McCullough
,
Jayron Kearse
,
Jordan Leggett
,
Kyrin Priester
,
Mackensie Alexander
,
Mike Williams
,
Sam Cooper
,
Sammy Watkins
,
Shaq Lawson
,
Stanton Seckinger
,
Travis Blanks
,
Tyshon Dye
,
Wayne Gallman
,
Zac Brooks