| | |
| --- | --- |
| Fun is in the winning - and the dancing | |
---
| | | |
| --- | --- | --- |
| Tuesday, October 25, 2011, 2:33 PM | | |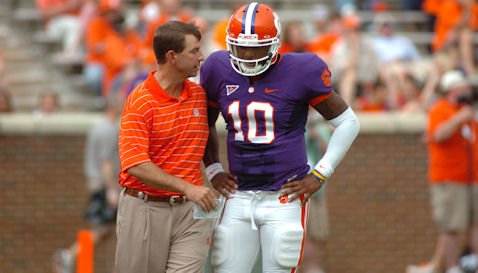 CLEMSON – Clemson head coach Dabo Swinney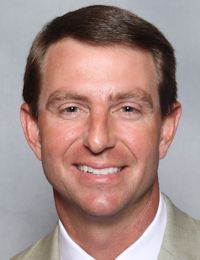 Dabo Swinney
Head Coach
View Full Profile has been telling his team all season that the fun is in the winning.
Apparently, that means there is a lot of fun in the dancing as well.
Clemson players have mentioned that Swinney likes to do a postgame, celebratory dance after each victory, and his reviews have ranged anywhere from "awful" to "just bad."
Clemson tight end Dwayne Allen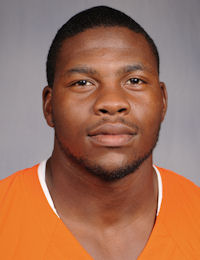 Dwayne Allen
RS Jr. Tight End
#83 6-3, 255
Fayetteville, NC
View Full Profile told the media on Tuesday that watching his head coach attempt to dance is worth it, because it means the Tigers have just won another game.
"Coach Swinney is not afraid to make a fool of himself," a smiling Allen said. "But he always says the fun is in the winning, and it's great that we can have fun like that. He is not afraid to get in there and show his moves. But I don't mind it because it means we are winning."
Allen then took it a step further, and said it was hard to pinpoint which one was the better dancer – Swinney or quarterback Tajh Boyd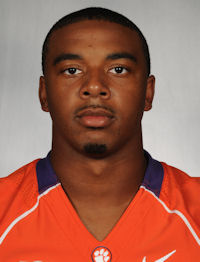 Tajh Boyd
RS So. Quarterback
#10 6-1, 225
Hampton, VA
View Full Profile .
"That's pretty close, because they both can't dance," Allen said. "People joke about black people being able to dance, but Tajh might be the exception. I would have to say that Coach Swinney edges him out. Tajh is just terrible, and I mean terrible. They are both like Carlton, from the Fresh Prince.
"Coach Swinney is like the old-school version, and Tajh is like the modern version in that he tries to implement the new dances, and it just doesn't look right. Andre Branch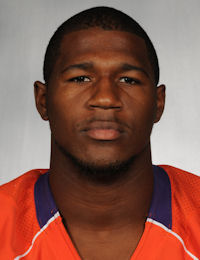 Andre Branch
RS Sr. Defensive End
#40 6-5, 260
Richmond, VA
View Full Profile is one of the best dancers on the team, and Tajh tries to do what he does and it just doesn't work. It doesn't look right."
Boyd was asked about Allen's comments when he faced the media, and it shows how loose this team is when he mentioned that he had already heard about them.
"I got a few texts about that already," Boyd said, his smile reaching from ear to ear. "For some reason, from the golf cart to the dancing, Dwayne is taking some shots at me. And I don't understand it, because his dancing isn't much better. He dances like Cheeseburger Eddy from the Longest Yard. But this is fun, because last year our locker room was all depressed. It's a lot different this year."
Allen said he thought part of the problem might have been the fact that Swinney was trying to dance to newer music, and changed it up after last week's win over North Carolina.
"After this last win, he actually played some of his own music," Allen said. "So he actually had some of his own rhythm with it. I forget what the song was about, but it was definitely from his time."
Right tackle Landon Walker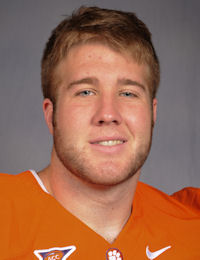 Landon Walker
Gr. Offensive Tackle
#72 6-6, 305
North Wilkesboro, NC
View Full Profile said he doesn't mind the dancing.
"He's bad, there's no doubt about it," Walker said. "But he likes to have fun. And that is fun for us, and it shows us our coach can have fun. We work hard during the week, and if we can let down for a minute after the game and have a little fun with it, I don't see the harm in it."
Guard Brandon Thomas

Brandon Thomas
RS So. Offensive Line
#63 6-3, 300
Spartanburg, SC
View Full Profile described Swinney's style as "awful."
"It is something between the Cabbage Patch and the Running Man," Thomas said on Monday. "We need to get Rennie Moore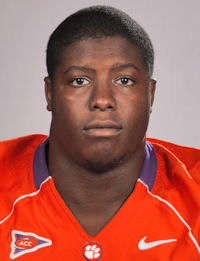 Rennie Moore
RS Sr. Defensive Tackle
#94 6-3, 265
Saint Marys, GA
View Full Profile to show him some moves. He tries his best. But it's awful. This past Saturday he danced in the locker room, and he danced with himself a little bit and everybody was like, 'what is he doing?' But it was fun."
Swinney declined to show off his moves during his Tuesday press conference, saying, "What happens in the locker room, stays in the locker room."
Hopefully, the bad moves stay in the locker room for at least six more games.