| | |
| --- | --- |
| Five players that must step up in 2011 | |
---
| | |
| --- | --- |
| Friday, July 15, 2011, 12:35 AM | |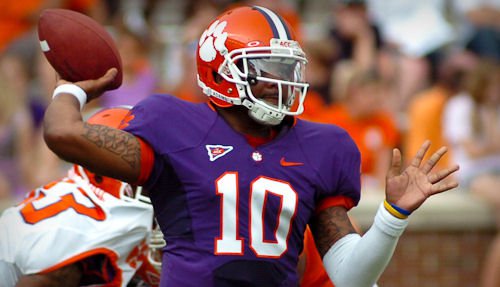 The Clemson Tigers are now within 50 days of kicking off the 2011 football season against Troy, and that means it is time to start taking a look at the players and games that will either make or break the Tigers' season.
We will start off the previews with a look at the five players that need to step up in order for the season to be successful. There are obviously a number of players that have to have good years, but these five will be critical.
1. Quarterback Tajh Boyd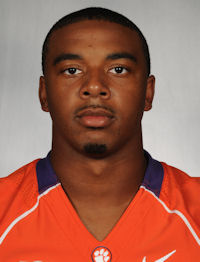 Tajh Boyd
Quarterback
#10 6-1, 230
Hampton, VA
View Full Profile – Boyd enters his third season in the Clemson program, but is learning a new offensive system under new offensive coordinator Chad Morris. Boyd was a 5-star prospect coming out of Virginia, but was a pro style passer. Morris will ask the redshirt sophomore to tote the ball and play a little option in his "Smashmouth spread", but Boyd showed glimpses of being able to do just that during the spring. He has an arsenal of young, speedy receivers to throw to, and should have an excellent running game to help take the pressure off of the passing game.
However, two things are critical for this young quarterback, and staying healthy might be priority one. Boyd needs game experience in order to regain his pocket presence – he took some shots in his limited playing time last season – in order to stay on the field. In the running game, he has to learn to make a smaller target. At times, he has run almost too upright, which leads to big hits.
He also has to take care of the football – in Morris' offense, he has to know that it won't be on his shoulders alone to win the game. Make sure the handoffs are clean and make sure he doesn't turn the football over. If he can do that, he has a shot at having a solid season for himself and his team.
Finally, I have to mention that Boyd is a leader. The players like him, and he has done all of the right things and said all of the right things since the end of last season. But there are two kinds of leaders at quarterback – the kind that says all the right things, does the right things, and helps keep the other players motivated and focused. And then there is the quarterback that the other players have complete confidence in at crunch time. That quarterback is the one that, with his team trailing by five with three minutes on the clock and 80 yards to go, can look the other players in the eye in the huddle and they know – and he knows – that he is going to give them the best chance to win. Boyd started building that kind of confidence in the bowl game in Charlotte – but he needs to have some big moments in some big early-season games in order to become THAT guy.
2. MLB Corico Hawkins

Corico Hawkins
Linebacker
#42 5-11, 230
Milledgeville, GA
View Full Profile – Hawkins might be the one linebacker that starts and ends the season in the same place on the depth chart. Hawkins has experience and was solid if not spectacular a year ago. Highly-touted recruit Tony Steward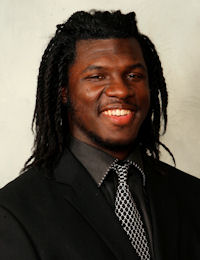 Tony Steward
Linebacker
# 6-2, 225
St. Augustine, FL
View Full Profile still has to learn defensive coordinator Kevin Steele's system, and he is still recovering from off-season knee surgery, so the job belongs to Hawkins for the foreseeable future.
The 5-11, 230-pounder started every game in 2010, finishing with 71 tackles, 10 tackles for loss, and three sacks, but took himself out of position on running plays far too often. With the loss of Jarvis Jenkins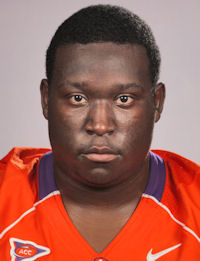 Jarvis Jenkins
Defensive Tackle
#99 6-4, 315
Clemson, SC
View Full Profile , Miguel Chavis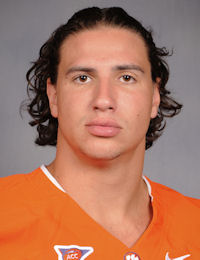 Miguel Chavis
Defensive Tackle
#89 6-5, 285
Fayetteville, NC
View Full Profile and Da'Quan Bowers on the defensive line, the Tiger linebackers are going to have to become more of a force out on the field, and Hawkins will have to lead the way unless one of the freshmen comes in and starts from day one. If Hawkins can learn to dis-engage from blocks a little quicker, and act more on instinct rather than thinking too much on every play, he can be the leader the Tigers need in the middle.
3. WR DeAndre Hopkins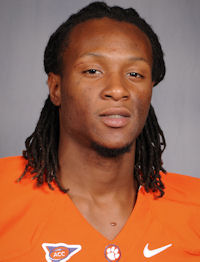 DeAndre Hopkins
Wide Receiver
#6 6-1, 195
Central, SC
View Full Profile – Everybody around the Clemson program knew that Hopkins would be a starter before the 2010 season ended. Hopkins burst onto the scene with 52 catches for 632 yards, and no one can forget the one-handed grab against Georgia Tech or the tough catches against Florida St. in front of a hostile crowd. Now, the true sophomore becomes a marked man, and will have to balance being the leader of a talented but young group of receivers while still learning the nuances of Morris' offense.
Hopkins has several things going in his favor, however. He has an incredible work ethic and unbelievable hands. Add in the fact that he finds the holes in the zone better than any Clemson receiver since Tyler Grisham

Tyler Grisham
Wide Receiver
# 5-11, 185
Birmingham, AL
View Full Profile , and Hopkins should be able to more than handle the pressure and become one of top wideouts in the conference while giving Boyd that go-to guy.
4. DE Andre Branch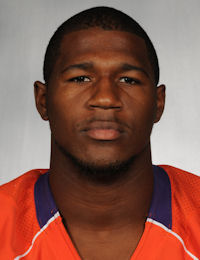 Andre Branch
Defensive End
#40 6-5, 260
Richmond, VA
View Full Profile – Branch has spent the past few seasons toiling in the shadows of Ricky Sapp

Ricky Sapp
Defensive Line
# 6-4, 240
Bamberg, SC
View Full Profile and Da'Quan Bowers, but 2011 is his chance to step up and be the electric, quarterback-chasing, disruptive force that Steele needs out of the front of his defense. Branch has the speed, size and talent to be an elite defensive end, and set a goal last season to match Bowers sack-for-sack. However, he fell 11 sacks short of the Bamberg native's total and ended the campaign with five.
We know that senior defensive tackle Brandon Thompson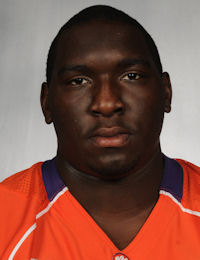 Brandon Thompson
Defensive Tackle
#98 6-2, 310
Thomasville, GA
View Full Profile will clog up the middle, so it's up to Branch and fellow end Malliciah Goodman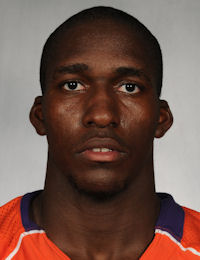 Malliciah Goodman
Defensive End
#97 6-4, 265
Florence, SC
View Full Profile to be disruptive on the edge.
5. DB Xavier Brewer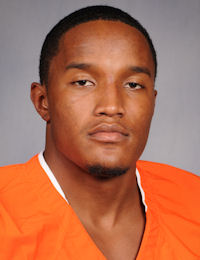 Xavier Brewer
Defensive Back
#29 5-11, 190
Jacksonville, FL
View Full Profile – Marcus Gilchrist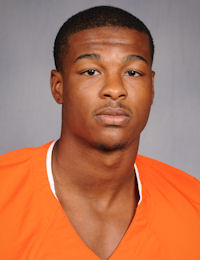 Marcus Gilchrist
Defensive Back
#12 5-11, 190
High Point, NC
View Full Profile was the unquestioned leader of the secondary a year ago, responsible for calling the defensive signals and alignments while playing nickel back, corner back and even lining up at the safety spot on rare occasions. This season, that responsibility will more than likely fall on the shoulders of Brewer.
The Tigers have to replace Gilchrist, starting safety DeAndre McDaniel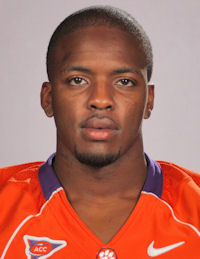 DeAndre McDaniel
Wide Receiver
#2 6-1, 180
Tallahassee, FL
View Full Profile and starting corner Byron Maxwell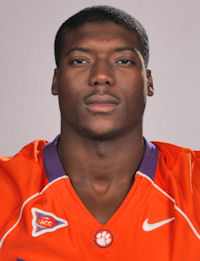 Byron Maxwell
Defensive Back
#36 6-1, 205
North Charleston, SC
View Full Profile , so Brewers' experience will be invaluable for a young secondary that breaks in the new starters. The Tigers were forced to start five defensive backs against spread offensive attacks a lot last season, so Brewer accumulated 10 starts and tallied 54 tackles.
Brewer recently said that he relishes the challenge of becoming the quarterback of the secondary and helping the younger players as they gain game experience.
Honorable Mention

PK Chandler Catanzaro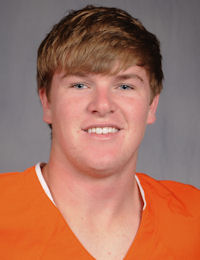 Chandler Catanzaro
Punter / Kicker
#39 6-2, 205
Greenville, SC
View Full Profile

TE Dwayne Allen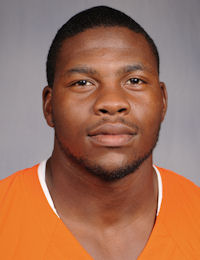 Dwayne Allen
Tight End
#83 6-3, 245
Fayetteville, NC
View Full Profile

RB Andre Ellington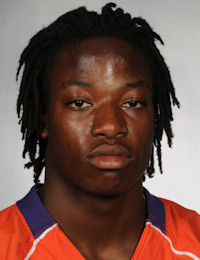 Andre Ellington
Running Back
#23 5-10, 190
Moncks Corner, SC
View Full Profile

DT Brandon Thompson


Tags: Clemson Football
,
Andre Branch
,
Andre Ellington
,
Brandon Thompson
,
Byron Maxwell
,
Chandler Catanzaro
,
DeAndre Hopkins
,
DeAndre McDaniel
,
Dwayne Allen
,
Jarvis Jenkins
,
Malliciah Goodman
,
Marcus Gilchrist
,
Miguel Chavis
,
Ricky Sapp
,
Tajh Boyd
,
Tony Steward
,
Tyler Grisham
,
Xavier Brewer