| | |
| --- | --- |
| First practice notes and observations | |
---
| | | |
| --- | --- | --- |
| Wednesday, March 6, 2013, 9:08 PM | | |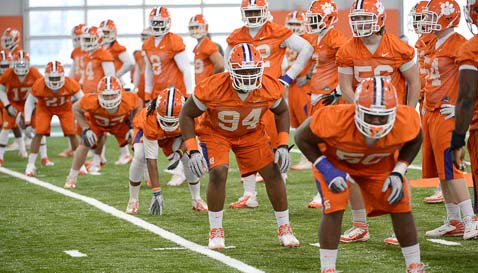 CLEMSON – The Clemson Tigers began 2013 spring practice Wednesday afternoon inside the cozy confines of the new indoor practice facility, and media members not only got to take a look at the new facility in action, they got to see the 2013 early enrollees as well.
The Tigers went through a two-hour practice, a practice that head coach Dabo Swinney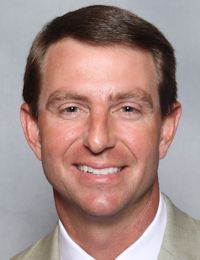 Dabo Swinney
Head Coach
View Full Profile called "just okay."
"It was okay. We've raised the standard a little bit around here," Swinney said. "We are always taking a look at ways to get better. But today just was okay. We will have to have a little bit better day Friday. The enthusiasm was good, the energy was good, but it was not as crisp as I would like to us on day one."
Swinney said the goal of spring practice this season – especially considering there are no new systems to learn – was for the players to come out of the spring confident in the kind of team they can be.
"We want them to be confident, and then ramp it up this summer when that other posse gets here," Swinney said. "We are way ahead system-wise, and that makes it fun because you can talk just football and not scheme. We are challenging ourselves and challenging those guys, too."
During the early part of practice, the offensive line starters looked to be Brandon Thomas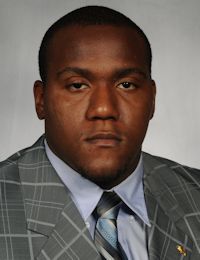 Brandon Thomas
RS Jr. Offensive Line
#63 6-3, 305
Spartanburg, SC
View Full Profile at left tackle, David Beasley

David Beasley
RS So. Offensive Guard
#68 6-4, 315
Columbus, GA
View Full Profile at left guard, Ryan Norton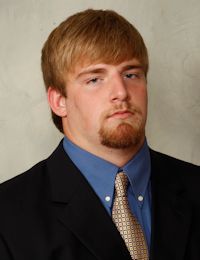 Ryan Norton
RS Fr. Offensive Line
#58 6-3, 270
Mauldin, SC
View Full Profile at center, Tyler Shatley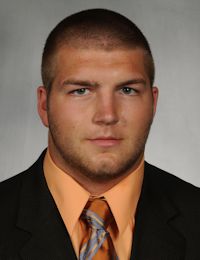 Tyler Shatley
RS Jr. Offensive Guard
#62 6-3, 295
Icard, NC
View Full Profile at right guard and Giff Timothy at right tackle. I asked Swinney if Isaiah Battle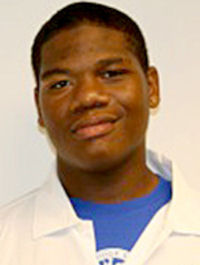 Isaiah Battle
Fr. Offensive Tackle
#79 6-6, 280
St. George, VA
View Full Profile would get a chance to earn the left tackle spot, and he said yes.
"We are going to throw him out there in practice and watch him compete and see if he can win a job," Swinney said of Battle. "He's no different from anybody else. There are some jobs open, and we have to find the right combination."
Swinney said that Thomas can play anywhere on the line except center, and mentioned that Timothy would be in a green jersey the first few days of camp. With his return, Swinney feels like there is a lot of flexibility within the line.
"We have a lot of flexibility, some guys that can cross-train a little bit," Swinney said. "We have some guys that can move around. Isaiah is not going to be that guy. He will be a guy that if he is the left tackle, then that is what he will be. But we have some other guys that will cross-train, and I am excited about that."
*Linebackers – Swinney said that the coaches are confident in leaving Stephone Anthony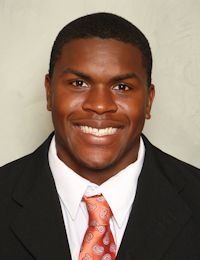 Stephone Anthony
So. Linebacker
#12 6-3, 235
Polkton, NC
View Full Profile at the MIKE linebacker spot, for now. "We are kind of rolling Stephone, [Spencer] Shuey and Tony [Steward] at that spot [WILL] right now," Swinney said. "Pretty much leaving Stephone at MIKE. Shuey is the guy we will swing at WILL and MIKE, and leaving Tony at WILL right now. That could change but that is how we are starting right now. We are confident in Stephone just getting comfortable right now. Shuey is cross-training right now, and Justin is also working in there at MIKE backer."
*Swinney said defensive end Vic Beasley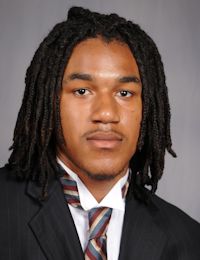 Vic Beasley
RS So. Defensive End
#3 6-3, 225
Adairsville, GA
View Full Profile – who worked at one defensive end spot opposite Corey Crawford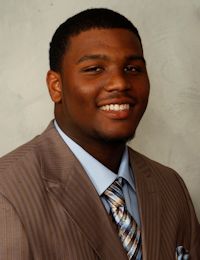 Corey Crawford
So. Defensive End
#93 6-5, 270
Columbus, GA
View Full Profile – was up to 229 pounds.
"He is up. My goal for him is to be in 238 to 245 pound range when we get to August," Swinney said. "The big part of it with him is that he has really bought in. If that guy is playing at 238 or 240, it is like he is playing at 270 because he is so strong and powerful."
* Mike Reed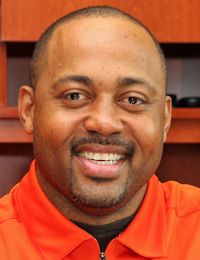 Mike Reed
Defensive Backs Coach
View Full Profile – Swinney said that new secondary coach Mike Reed has brought "a lot of energy to us" and it was easy to see during the early part of the workouts. Reed is very hands-on with the defensive backs, and he looks like a great teacher.
*Number changes – Stephone Anthony, 42; Tavaris Barnes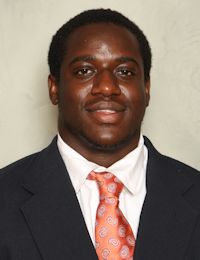 Tavaris Barnes
RS So. Defensive End
#6 6-4, 275
Jacksonville, FL
View Full Profile , 9; Adam Humphries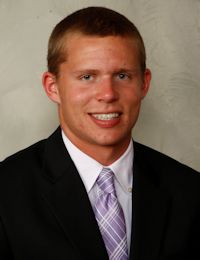 Adam Humphries
So. Wide Receiver
#16 5-11, 190
Spartanburg, SC
View Full Profile , 13; Cole Stoudt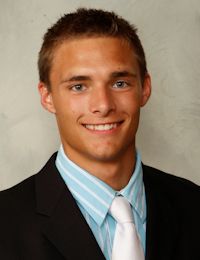 Cole Stoudt
So. Quarterback
#8 6-5, 205
Dublin, OH
View Full Profile , 18.
*Freshmen numbers - Ebenezer Ogundeko, 1; Jordan Leggett , 16; Jadar Johnson, 18; Shaq Lawson

Shaq Lawson
Defensive End
#90 6-4, 240
Central, SC
View Full Profile , 90.
*New York Jets head coach Rex Ryan was an observer at practice; His son Ryan will enroll at Clemson this summer and walk on to the football team in the fall.
*Men of Troy – the offensive coaching staff from Troy University was on hand to watch Chad Morris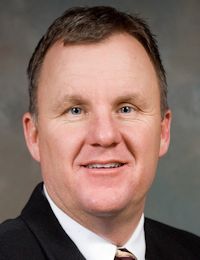 Chad Morris
Offensive Coordinator / QBs
View Full Profile ' offense and the pace of the practice.

Tags: Clemson Football
,
Adam Humphries
,
Brandon Thomas
,
Chad Morris
,
Cole Stoudt
,
Corey Crawford
,
Dabo Swinney
,
David Beasley
,
Isaiah Battle
,
Mike Reed
,
Ryan Norton
,
Shaq Lawson
,
Stephone Anthony
,
Tavaris Barnes
,
Tyler Shatley
,
Vic Beasley