---
| | | |
| --- | --- | --- |
| Wednesday, January 2, 2013, 11:45 AM | | |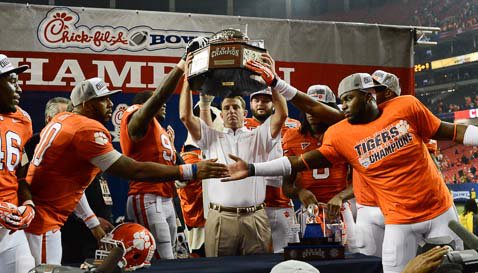 Wow. How much fun was that?
Clemson's win over LSU in the Chick-fil-A Bowl created a celebration that started on the field, carried over into the tunnel outside of the locker room and then made it all the way back to the team hotel where players, coaches and fans hung out in the lobby and the restaurant for a good portion of the night.
Despite what one LSU writer tried to tell me after the game, it was a big game. I was on the field after the game, and the LSU writer – obviously in anger over the loss – said, "Holy crap people, it's JUST the Peach Bowl."
Yeah, I get that. For an LSU team that had played for the National Championship just a year ago and has been on the national stage more times than I can remember, it might have been "just" the bowl game formerly known as the Peach Bowl.
But, this was a matchup of No. 14 vs. No. 7, and arguably the third-best matchup of the bowl season behind Alabama-Notre Dame and Kansas St.-Oregon. And for those who think LSU wasn't ready to play, they played with an edge. I watched them during pre-game warm-ups. They weren't flat, and that defense left everything out on the field.
If you would have been privileged enough to spend any time on the sidelines during the game, you would have heard a lot of barking and trash talking going both ways, a contest that Nuk Hopkins probably won hands-down. He went at it all night with LSU's defensive backs. I also believe that Clemson created a little bit of an edge following the loss of Sammy Watkins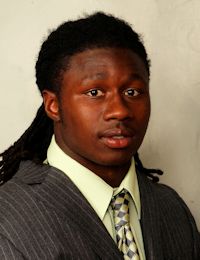 Sammy Watkins
So. Wide Receiver
#2 6-1, 205
Fort Myers, FL
View Full Profile and LSU's opening touchdown. On the next drive –which ended with a Clemson touchdown – LSU called a timeout and I saw center Dalton Freeman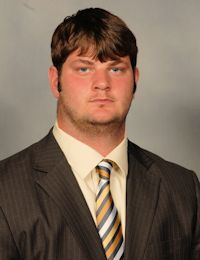 Dalton Freeman
Gr. Center
#55 6-5, 265
Pelion, SC
View Full Profile mixing it up with a few players on the defensive line, and as the referee turned his microphone on to announce the timeout, it picked up Freeman absolutely blasting someone.
The tone was set early in this one that Clemson wasn't going to back down, and they didn't. Clemson dominated the fourth quarter and the stat line – LSU had just one yard and Clemson had 169 yards and 12 first downs. I've heard some say that Clemson played "their best game in years" and LSU played flat and Clemson still won by just one point.
What they forget is that Clemson lost two turnovers deep in its own territory that led to points, was already without the services of receiver Martavis Bryant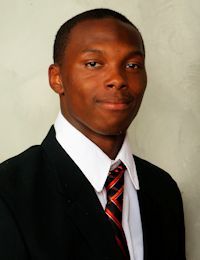 Martavis Bryant
So. Wide Receiver
#1 6-5, 200
Calhoun Falls, SC
View Full Profile [suspended for the game], lost Sammy Watkins [who the gameplan was built around] on the game's second play and lost its starting right tackle early in the first half.
When Giff Timothy went out, the Tigers were forced to move left tackle Brandon Thomas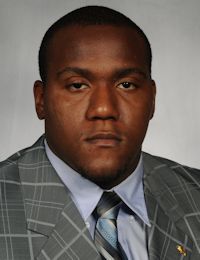 Brandon Thomas
RS Jr. Offensive Line
#63 6-3, 305
Spartanburg, SC
View Full Profile over to right tackle and bring in freshman Isaiah Battle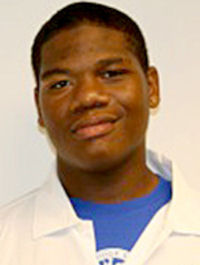 Isaiah Battle
Fr. Offensive Tackle
#79 6-6, 280
St. George, VA
View Full Profile at left tackle. Yep, everything certainly went Clemson's way, didn't it?
Oh well, enough of that. Onto some of the things we saw and heard.
*Sometimes, it's easy to forget the human side of the game, and a lot of people don't realize the heart, sacrifice and dedication these players have. That human side was brought home to me in the tunnel outside of the locker room, where we conducted our interviews. Many of the players showered and changed before they came out for interviews, but it didn't really register with me when linebacker Tig Willard came out for interviews and he still had on his full uniform.
He conducted his interviews, and then he kind of just stood there. I tried to make it up to each of the seniors and thank them for all the interviews over the years, and I went up to Tig and thanked him not only for the interviews, but for the kind of young man he is and the representative he is of the university. At that point, he came close to tears and motioned down at the uniform, and said, "I don't want to take this off. It's hard to believe it's over. I just can't believe it."
It was humbling to stand there with someone of Tig's caliber – as a player and as a human – as he realizes he will never play FOR Clemson again. He progressed so much as a player, and might have been the defensive MVP this season. He then got about a two-minute hug from an emotional Brent Venables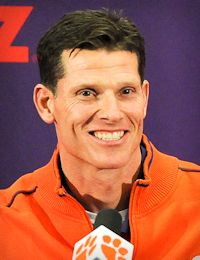 Brent Venables
Defensive Coordinator / Linebackers
View Full Profile , who thanked him for everything he had done for the program.
*Speaking of Willard, I asked him if it was the most physical game he has played in at Clemson, and he said it was in his "top two." The other game that he said was as physical or maybe even a little more physical was Clemson's loss at Auburn a few years ago.
*After right tackle Giff Timothy went out, Clemson brought in Joe Gore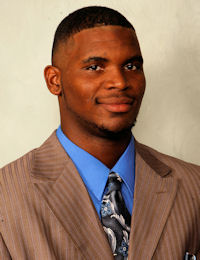 Joe Gore
RS Fr. Offensive Tackle
#73 6-5, 275
Lake Waccamaw, NC
View Full Profile to man the right tackle spot and he lasted one series. On the next series, we saw Thomas move to right tackle and Battle enter the game. The 6-6, 280-pound freshman is the guy that the coaches want to see win that left tackle spot eventually, but I was a little surprised to see him in the game at that point. Battle had played 80 snaps over four games before the bowl game, and almost got that many snaps Monday night. Offensive coordinator Chad Morris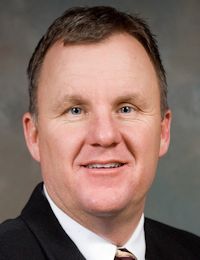 Chad Morris
Offensive Coordinator / QBs
View Full Profile gave him some help with fullback Darrell Smith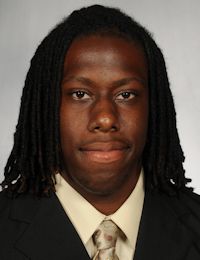 Darrell Smith
RS Jr. Fullback
#40 6-2, 250
Gadsden, AL
View Full Profile and the tight ends, but he held his own against sure-fire NFL players. After the game, I asked Morris why Battle was brought in and Gore was taken out, and he said, "We tried Joe there for a series, but he's just not ready. He just wasn't ready for that. I thought Isaiah did a good job, and I have to give Brandon Thomas a lot of credit for the job he did in moving over to right tackle."
*I have now seen FSU's defense, South Carolina's defense and LSU's defense in person this season, and I agreed with many in the media that LSU was the best we have seen, as far as the talent was concerned. They just have studs all over the field. It was finally the tempo of the game that wore them down, as defensive end Sam Montgomery said after the game.
"It is one of those things where we were not expected to be out there so long, but then again we still have our offense's back till the very end," Montgomery said. "It's one of those things where a lot of guys started to break down. Their bodies started to give out, but you saw a lot of heart and care out there.
"I wasn't even expecting to cramp this game. Some got sick. Some got dizzy. I was just like what is going on? It's one of those things where you are out there such a long time but at the same time we are going to ride with our offense's back no matter what happens."
*Now, on to LSU's play-calling. After Clemson drew to within 24-22 [following the missed two-point conversion] and then pooch kicked on the kickoff, I kind of figured LSU would just run the ball three times, especially up near midfield. The pass on first down wasn't too much of a surprise – it looked like LSU thought they could pass on Clemson all night – but passing on second and third downs was an absolute shocker. They had had some success running the ball and have some big backs, and I kind of thought they would run the isolation play at least the last two downs. Running the ball in that situation ether runs time off the clock or forces Clemson to use its timeouts. Instead, LSU ran almost no time off the clock and left Clemson with all of its timeouts. Les Miles has had some inexplicable game decisions in the past that have worked out for him, but this one came back to bite him. LSU had to punt, and Clemson used those timeouts and all the time he left wisely. Still, just inexplicable. As one LSU TV guy said in the press box, "His luck finally ran out."
*Twitter wars. Lots of fans love to get on Twitter and chat back and forth with recruits, and that was definitely the case during the bowl game. Many "SEC" fans – whatever the fan of a conference happens to be – were hitting up Clemson recruits during the game and saying "That is SEC football baby" and "Clemson could never beat an SEC team" and things like that. Strangely enough, they disappeared as LSU defenders littered the field in the game's final quarter. Not sure what happened to them. Maybe they left home to finish the game at an SEC bar.