| | |
| --- | --- |
| ESPN's Luginbill talks Clemson recruiting class | |
---
| | | |
| --- | --- | --- |
| Monday, February 4, 2013, 3:04 PM | | |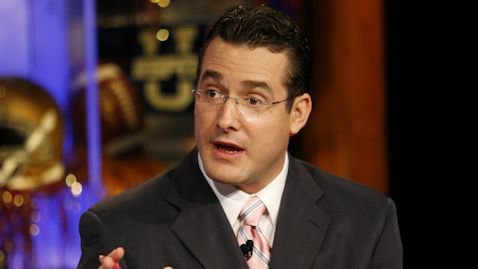 Tom Luginbill, ESPN's national director of recruiting, talked about Clemson's 2013 recruiting class on a national conference call Monday morning, and TigerNet was able to throw in a couple of questions regarding how he perceives Clemson's recruiting class.
Luginbill discussed the ESPN 150 players announcing on National Signing Day, as well as the other top athletes in the ESPN 300.
TIGERNET: How do you see Clemson's recruiting class shaking out, and what do you see happening on Wednesday? What do you think of their chances to land either Montravius Adams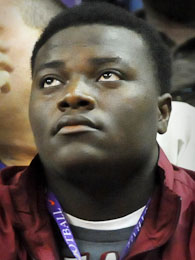 Montravius Adams
Defensive Tackle
6-3, 281
Vienna, GA
View Full Profile or Tyrone Crowder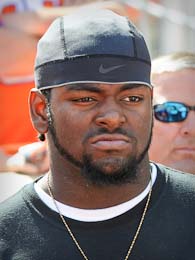 Tyrone Crowder
Offensive Guard
6-2, 315
Rockingham, NC
View Full Profile ?
LUGINBILL: "If they ended up with both of them, I think they would end up sitting there at the end of the day thinking, we knew when we lost Robert Nkemdiche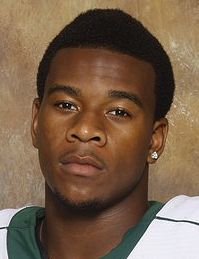 Robert Nkemdiche
Defensive End
6-5, 275
Loganville, GA
View Full Profile , we had some others in play. At one point, we thought it was going to be Carl Lawson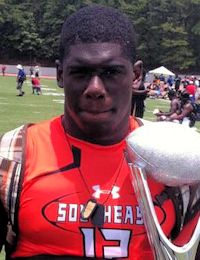 Carl Lawson
Defensive End
6-3, 251
Alpharetta, GA
View Full Profile , but he's now reaffirmed his commitment to Auburn. Then you lose an Elijah Daniel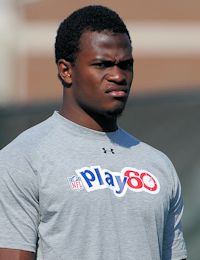 Elijah Daniel
Defensive End
6-4, 255
Avon, IN
View Full Profile and that's one that obviously stung. If you end up with Crowder or Montravius Adams, I think they will look at the class as being tremendously successful. I think they are doing a really good job of recruiting in anticipation of early departures to the NFL Draft at the receiver position, with guys like Kyrin Priester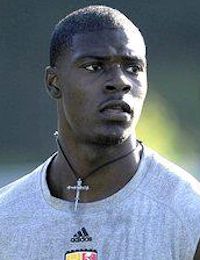 Kyrin Priester
Wide Receiver
6-2, 190
Snellville, GA
View Full Profile and Mike Williams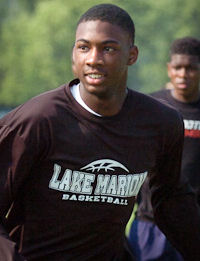 Mike Williams
Wide Receiver
6-5, 205
Holly Hill, SC
View Full Profile . They could prove to be pivotal gets for them down the stretch. You lose an Andre Ellington, but Tyshon Dye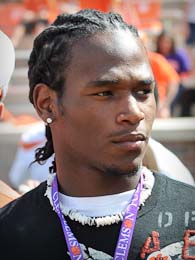 Tyshon Dye
Running Back
6-1, 210
Elberton, GA
View Full Profile is that same type of player - explosive, scat back type that's a little bit bigger than Andre Ellington was, but can do some of the same things that you want him to do within the offense and be that big homerun type back. And then to be honest with you, they have the guy in this class that you want your locker room to be filled with 20 of them if you could, but it's so rare to have that, to be the face of the physical toughness that you are going to have within your program. And that's Ben Boulware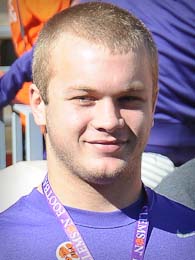 Ben Boulware
Outside Linebacker
6-1, 230
Anderson, SC
View Full Profile . We've kind of likened him to a mini Zach Thomas for a lot of the same traits- undersized at the linebacker position, but I know this- when we were down at the Under Armour All-American Game ,the first two days of practice everybody on that field knew who he was because if you were about to line up against him, then you better be buckled up. I think he is a guy that can be an identity guy for Clemson. If they lose out on both of them, I think they will probably still feel good about the class. They've got to get one of the two, but don't be surprised if they get both of them."
Clemson is going head-to-head against the giants of the SEC for many of these players, not their ACC brethren. Is that a disadvantage for the Tigers?
"To some degree, everybody is. Nobody likes to hear that, but that's the reality of the situation. The king of the hill right now is the SEC. I reference the region of the country in the south. You've got two conferences, 24 teams all battling for the country's greatest and deepest player pool, and they are all battling. If you look at all of the premier players available, they are all at premier positions- corner, linebacker, defensive line and offensive line. Those positions, they aren't growing on trees, but if you want to compete for a championship, you better have them and so I do think Clemson battles that. I think FSU battles that. Miami to some degree does too. It's going to continue to go down that path until somebody knocks them off the mountain. I know I sound like a broken record, but perception, perception, perception. In my opinion, it's the single biggest thing that Texas A&M right now has going for them - more so than an 11-2 season, more so than the Heisman Trophy. Right now, their affiliation with the SEC is playing bigger than everything else."
What kind of impact do you think someone like Adams could make next season?
"It all depends on how quickly he grows in areas not related to his physical tools. He has what you are looking for physically – size, speed, quick twitch explosiveness. He is a very active and athletic player. The other variables at work here are things like attention to detail, focus and the ability to make that jump with a minimal learning curve. I don't think he is a guy that will come in and start immediately – I think he needs to grow. Talent-wise, can he come in and make a splash and have a role? Absolutely. What determines immediate success with a lot of freshmen doesn't have a lot to do with athletic trains, but those other variables."
Clemson made a big splash last summer in recruiting, but there seems to have been more negative as of late. Can we read anything into that?
"Recruiting is a marathon, not a sprint. You can get these guys, but then you have to keep them. That stretch run of being able to close out and keep on top of these guys is so important. Yes, Clemson has had some bad news as of late with some guys they liked early, but I am not sure 10 months ago you would have looked at an Adams or a Crowder and really thought Clemson had a shot. The process never ends, and it's a long process. It is a very long process, the chum is always in the water and the sharks are always circling."