| | |
| --- | --- |
| Defense highlights first scrimmage | |
---
| | | |
| --- | --- | --- |
| Saturday, August 11, 2012, 2:23 PM | | |
CLEMSON – Clemson held the first of its August scrimmages in Death Valley Saturday morning, a scrimmage that most observers would tell you was won by the defense.
Clemson head coach Dabo Swinney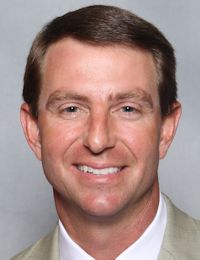 Dabo Swinney
Head Coach
View Full Profile said he was pleased with the scrimmage.
"Good start. I thought for a first scrimmage, we had excellent tempo on both sides, but as with any first scrimmage when you are repping as many guys- three groups- as we did there is obviously going to be some mistakes that you have to correct," Swinney said. "That is certainly the case here. I'm really impressed defensively. I thought they really came out with a lot of intensity. They gave up a couple of big plays, but rallied back and fought back when they had their backs against the wall. I thought we tackled well and created some turnovers. . I'm not real happy with the turnovers, but on the flip side the defense was creating some."
Swinney said both groups had ups and downs.
"We had some sacks. We still gave up some big plays that went for touchdowns," he said. "We can't give up big play touchdowns. We have to give ourselves a chance. Offensively, there were a lot of bright spots. We were a little inconsistent at times. We didn't play Dalton Freeman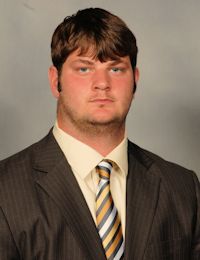 Dalton Freeman
RS Sr. Offensive Line
#55 6-5, 285
Pelion, SC
View Full Profile today. We held him to really challenge [Ryan] Norton and [Jay] Guillermo. D.J. Howard
D.J. Howard
RS So. Running Back
#22 5-11, 195
Lincoln, AL
View Full Profile really impressed me."
The scrimmages are closed to the media and the public, but TigerNet picked up several nuggets and stats from the postgame interviews.
*First off, we heard from more than one person that wide receiver Charone Peake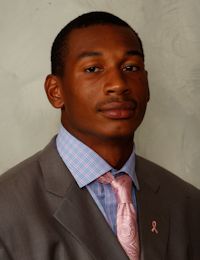 Charone Peake
So. Wide Receiver
#19 6-3, 205
Moore, SC
View Full Profile was the MVP of the scrimmage for the offense. He had three catches for 64 yards, including touchdown receptions of six yards (from Cole Stoudt
Cole Stoudt
So. Quarterback
#8 6-4, 200
Dublin, OH
View Full Profile ) and 37 yards (from Morgan Roberts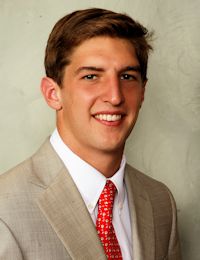 Morgan Roberts
RS So. Quarterback
#15 6-2, 200
Charlotte, NC
View Full Profile ).
"It was good to see Charone Peake take it to the game field," Swinney said. "He really impressed me and had two touchdowns- two great plays and one long run. The first one was a great play on the ball in the end zone. He went up and made a great hands catch. The second one was when we hit him on a skinny post and had about 30 or 40 yards after the catch and ran it in for a touchdown."
*Quarterback Tajh Boyd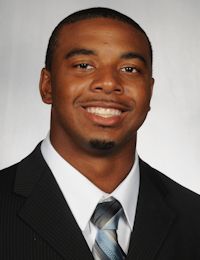 Tajh Boyd
RS Jr. Quarterback
#10 6-1, 225
Hampton, VA
View Full Profile was 5-for-10 for 105 yards, with one touchdown and one interception. He also had a 32-yard touchdown run. Boyd said the offense missed a lot of opportunities because of missed assignments.
"It's not that we weren't physical or anything like that," Boyd said. "We just had missed assignments or people going the wrong way on things. I know it's early in camp, but we have to get those fixed."
Swinney said that the best play Boyd made all day was on a play where he simply threw the ball away.
"He was solid. He did some good things," Swinney said. "I was excited to see him throw a ball away and give us a chance to kick a field goal at one point. To me, that's managing the game as opposed to trying to make something happen that's not there. He made a nice check today on the touchdown to Jaron [Brown]- the long run by Jaron was a 50 or 60- yard run that was a check by Tajh. He did a good job checking the play off and getting the ball to Jaron. He did throw a pick when he underthrew it a bit."
* Jaron Brown
Jaron Brown
Gr. Wide Receiver
#18 6-2, 200
Cheraw, SC
View Full Profile had a 56-yard touchdown reception from Boyd, and Sammy Watkins
Sammy Watkins
So. Wide Receiver
#2 6-1, 200
Fort Myers, FL
View Full Profile threw the key block that allowed Brown to get free to score.
*One person told me that whereas the linebackers seemed rooted to one spot last season, they looked much better in this scrimmage. He said new defensive coordinator Brent Venables
Brent Venables
Defensive Coordinator / Linebackers
View Full Profile has them on the attack, and that the fundamentals were light years ahead of what we saw at times last season.
*Quarterback Chad Kelly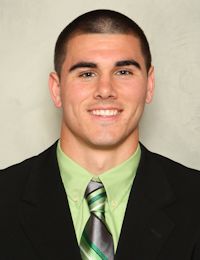 Chad Kelly
Fr. Quarterback
#11 6-3, 210
Buffalo, NY
View Full Profile didn't put up huge stats – he was 4-for-7 for 28 yards and an interception, but one person told me that Kelly is "just a baller" and has all the physical tools to be "great." It's just a matter of the Buffalo native learning the playbook.
*The kickers were apparently solid, and Spencer Benton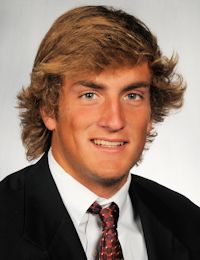 Spencer Benton
RS Sr. Punter / Kicker
#13 6-2, 195
Myrtle Beach, SC
View Full Profile hit a long field goal that was either 56 or 57 yards, depending on who you were talking to.
"The kicking game was solid. [Chandler] Catanzaro missed one early and then came back and hit three in a row," Swinney said. "We went for a long field goal- a 56 or 57-yarder- and [Spencer] Benton nailed it. It was overall a good day."
*The defense had interceptions by Bashaud Breeland
Bashaud Breeland
RS So.
#17 6-0, 185
Allendale, SC
View Full Profile , Rashard Hall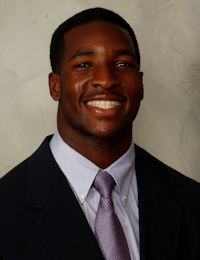 Rashard Hall
Gr. Safety
#31 6-1, 210
St. Augustine, FL
View Full Profile and Taylor Watson
Taylor Watson
RS So. Safety
#47 5-10, 195
Simpsonville, SC
View Full Profile .
*Veteran Daniel Rodriguez
Daniel Rodriguez
RS Fr. Wide Receiver
#83 5-8, 180
Stafford, VA
View Full Profile got in on the action, catching an 8-yard pass.
*Oklahoma linebacker transfer Kellen Jones
Kellen Jones
So. Linebacker
#52 6-1, 225
Houston, TX
View Full Profile had a solid day – he had six tackles while playing with the third-team defense. However, more than one person told me that he was all over the field. He isn't eligible to play this season because of the transfer rule, but one coach told me the Tigers have a "gem" in Jones.
* Tavaris Barnes
Tavaris Barnes
RS So. Defensive End
#6 6-4, 270
Jacksonville, FL
View Full Profile had two tackles for loss from his defensive end spot, Lateek Townsend
Lateek Townsend
So. Linebacker
#20 6-2, 215
Bennettsville, SC
View Full Profile had two tackles for loss at linebacker, and defensive tackles Josh Watson
Josh Watson
RS So. Defensive Tackle
#91 6-4, 290
Wilmington, DE
View Full Profile and Tra Thomas
Tra Thomas
RS So. Defensive Tackle
#95 6-0, 290
Wadesboro, NC
View Full Profile each had two. Linebacker Tig Willard had two passes broken up.
Swinney said Townsend is standing out because of his ability to bring pressure.
"We bring a lot of pressure and that's something he does really well," Swinney said. "He is a guy that has a real knack for rushing the quarterback and we've been really pleased. And, not just that he runs plays down. He plays relentless and plays hard. It's good to see a guy take advantage of his opportunities. "
*Speaking of Watson, he had a nice quote when he was asked how he sees the season playing out for this team.
"There is something special about this team that I can't quite put my finger on," Watson said. "We are ready to take it all the way. National Championship? Why wait? Who says it can't be right now? That's what we are aiming for."
*Defensive coordinator Brent Venables said he feels like his group still has a lot to work on.
"We're making progress. We have things we have to work on" Venables said. "We responded well. We still have to clean up some plays- alignments, assignments, tackling. There is some give and take against that group of players on the other side of the field. They are highly skilled and explosive. Just keeping leverage on the football, playing with effort and playing physical was kind of the goal today. We gave up a few plays today, but we also came up with some really good plays and showed signs of improvement with both the first, second and third team groups."
*Finally, Swinney was asked what he will be looking to improve on in the next three weeks.
"Don't beat yourself. Clemson is our toughest opponent," he said. "Don't lose to Clemson, that's the biggest thing. That's missed assignments. That's critical errors- jumping offsides on the goal line or a snap on the ground. Those are things that you can't have. That's beating yourself and not giving yourself a chance to win. If we can clean things up, we'll be a tough out. "
Click here for scrimmage stats

Tags: Clemson Football
,
Bashaud Breeland
,
Brent Venables
,
Chad Kelly
,
Charone Peake
,
Cole Stoudt
,
D.J. Howard
,
Dabo Swinney
,
Dalton Freeman
,
Daniel Rodriguez
,
Jaron Brown
,
Josh Watson
,
Kellen Jones
,
Lateek Townsend
,
Morgan Roberts
,
Rashard Hall
,
Sammy Watkins
,
Spencer Benton
,
Tajh Boyd
,
Tavaris Barnes
,
Taylor Watson
,
Tra Thomas