| | |
| --- | --- |
| Clemson vs Virginia Tech prediction | |
---
| | |
| --- | --- |
| Friday, September 30, 2011, 3:28 PM | |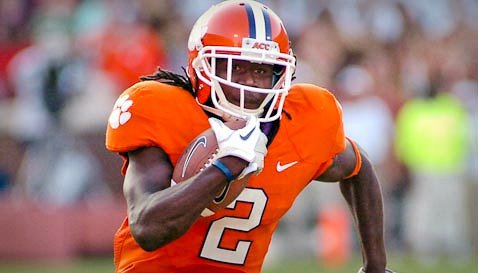 Ok, we've been here before.
Clemson teams have tantalized and teased us into believing before, only to have those hopes crushed and left lying in the grass or on the turf at stadiums up and down the East Coast.
There was the lofty ranking in 2000 after an 8-0 start, only to see George Godsey [who remembers George Godsey?] throw 454 yards and Kerry Watkins catch a touchdown pass with seven seconds remaining to lift Georgia Tech to a 31-28 victory.
In 2006, the Tigers had captured the attention of the nation with a thrilling victory over Georgia Tech in front of a GameDay crowd, only to suffer a humiliating defeat in Lane Stadium just days later. James Davis

James Davis
Running Back
# 6-0, 205
Atlanta, GA
View Full Profile thrilled the crowd with a touchdown in the first quarter, but it was 24-0 the rest of the way in a Hokie domination.
Then there was the Top 10 preseason ranking in 2008 that ended with a 34-10 loss to Alabama in the Georgia Dome.
In 2009, an 8-3 record, No. 19 ranking and excitement over an ACC Atlantic Division championship was tempered by a 34-17 loss to South Carolina, and then a heartbreaking defeat a week later in the ACC Championship Game that denied the Tigers a chance to play in the Orange Bowl.
Last year, there was a chance to make a statement nationally, but a final-play loss to Auburn left Clemson fans with a long trip home. Later in the season, there were chances to hang in the ACC race, but a dismal loss at Boston College and a defeat at FSU thwarted those hopes.
So yes, we've been here before. We've been led to believe things are different, that this Clemson team has a chance to win at Virginia Tech Saturday in Blacksburg. But do you really believe? Or do you think you wake up Sunday morning with that oh-so-familiar heartbreak?
Let's take a look.
No. 13 CLEMSON at No. 11 VIRGINIA TECH
WHEN CLEMSON HAS THE BALL
Clemson head coach Dabo Swinney and offensive coordinator Chad Morris have both said this week that they don't expect Virginia Tech defensive coordinator Bud Foster to change his style of coaching just because Clemson is going to bring in a talented offensive squad. He will stay in his 4-4 defense and depend on the zone coverage and the talents of corners like Jayron Hosley to make sure Sammy Watkins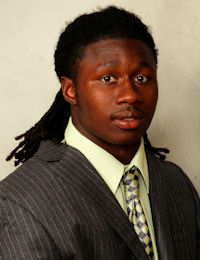 Sammy Watkins
Fr. Wide Receiver
#7 6-1, 200
Fort Myers, FL
View Full Profile and his fellow receivers stay covered. Defensive ends J.R. Collins and James Gayle are speed rushers – a concern for Landon Walker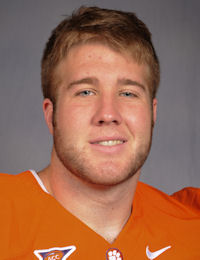 Landon Walker
Gr. Offensive Tackle
#72 6-6, 305
North Wilkesboro, NC
View Full Profile and Phillip Price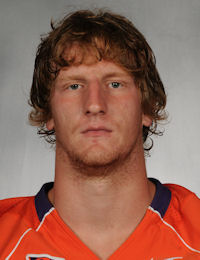 Phillip Price
RS Sr. Offensive Tackle
#79 6-5, 315
Dillon, SC
View Full Profile – and linebackers Tariq Edwards and Bruce Taylor look at the film and see all of the missed blocks by Clemson tight ends and fullbacks and see only opportunity. In fact, expect Virginia Tech to sell out to stop Andre Ellington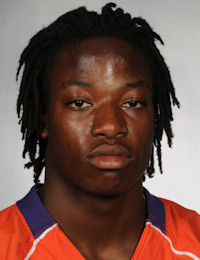 Andre Ellington
RS Jr. Running Back
#23 5-10, 190
Moncks Corner, SC
View Full Profile and D.J. Howard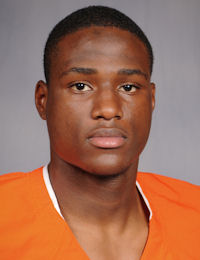 D.J. Howard
RS Fr. Running Back
#22 5-11, 195
Lincoln, AL
View Full Profile , and then put pressure on Tajh Boyd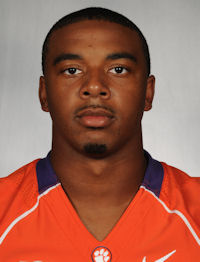 Tajh Boyd
RS So. Quarterback
#10 6-1, 225
Hampton, VA
View Full Profile , forcing him to make quicker decisions than he has in the first four weeks. But let's face it – Boyd has reacted to what pressure he has seen extremely well, and Morris has proven that he can adjust his playcalling to take advantage of what the defense is giving the offense. The Hokies' defense is ranked 4th in the nation – but have played Marshall, East Carolina, Appalachian St. and Arkansas St. – not exactly a murderer's row on offense. If Clemson can run the football at all – thereby opening the throwing lanes for Boyd and Watkins – Clemson could find itself having the same kind of success they've seen in the first four weeks.
ADVANTAGE – SLIGHT TO CLEMSON
WHEN VIRGINIA TECH HAS THE BALL
The Hokies aren't going to try and fool anybody – they are going to line up and run the football. And they do it very well, especially with tailback David Wilson, who already has rushed for over 500 yards. The Clemson defense –gashed in the running game the first three games – responded by allowing Florida St. just 29 yards a week ago. But we all know that FSU has struggled to run all year, and Saturday will be a true test to see if some of the issues have been fixed. Tech features a zone blocking scheme, and it will be imperative that Clemson's linebackers – especially middle linebacker Corico Hawkins

Corico Hawkins
Jr. Linebacker
#42 5-11, 230
Milledgeville, GA
View Full Profile – be able to disengage off of blocks and flow to the ball carrier. Tech will also expect quarterback Logan Thomas to hit the play-action pass once Clemson's secondary starts looking in the backfield, expecting to help in run support. If Clemson expects to win on the road, the young players in the secondary – and even older players like Jonathan Meeks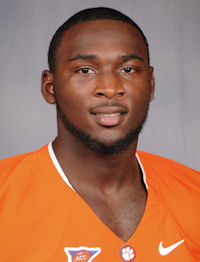 Jonathan Meeks
Jr. Safety
#5 6-1, 210
Rock Hill, SC
View Full Profile and Rashard Hall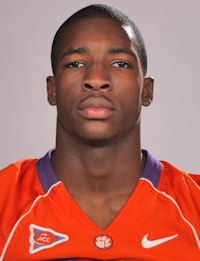 Rashard Hall
Gr. Safety
#31 6-1, 210
St. Augustine, FL
View Full Profile – can't be caught out of position. As intriguing as the matchup is between Clemson's receivers and Tech's secondary, the battle to see if Clemson can keep the Tech running game in check might be the decisive one. Again, Tech hasn't played anybody, but Clemson hasn't stopped anybody, either. Tech also has a banged-up group of receivers - Dyrell Roberts is out for the year. Jarrett Boykin, Tech's all-time leader in receptions, is questionable for Saturday and hasn't practiced much this week. Marcus Davis was on crutches after the Marshall game.
ADVANTAGE – EVEN
SPECIAL TEAMS – Fantastic special teams play has been a hallmark of Frank Beamer teams. This year has been the exception rather than the rule, however. Tech has had a senior kicker every year since 2006, and they have all been solid. This year has seen Cody Journell struggle with consistency – he has missed an extra point and is just 4-of-7 on field goals. Clemson's Chandler Catanzaro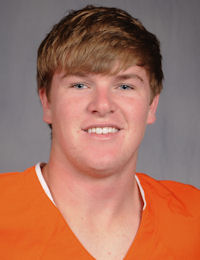 Chandler Catanzaro
RS So. Punter / Kicker
#39 6-2, 200
Greenville, SC
View Full Profile is 4-for-6 on field goals and has also missed and extra point. Scott Demler is the punter, but he has averaged just 35.1 yards per kick and there are those that think he might be just the third-best punter on the team, but coaches don't want to use receiver Danny Coale as a punter or take the redshirt off freshman Michael Branthover. Clemson punter Dawson Zimmerman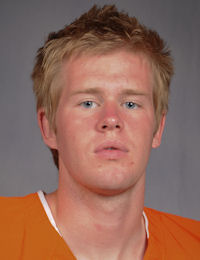 Dawson Zimmerman
Sr. Punter / Kicker
#96 6-2, 205
Lawrenceville, GA
View Full Profile suffered a knee injury against FSU last week, and could be a difference-maker in a game of field position. Even though Swinney says Zimmerman would be ready by Saturday, he was still limping after Thursday's practice. Both teams have fast returners – Hosley and Wilson for Tech and Ellington and Watkins or Nuk Hopkins for Clemson.
ADVANTAGE - EVEN
BOTTOM LINE
So is this the year Clemson wins the big one on the road and shows they deserve the lofty rankings? This isn't your typical Virginia Tech team – banged-up receivers, questionable special teams and they haven't played a team from a major conference. But they still have great athletes, and a great coordinator in Bud Foster. They also have history on their side. They also have a rabid fan base, and Lane Stadium will be loud and raucous and against the Tigers all night. In 2006, Clemson quarterback Will Proctor was just 11-for-28 for 86 yards in the face of the Hokie defense, so Saturday will be the same, right?
Wrong. Will Proctor didn't have Sammy Watkins. Or Dwayne Allen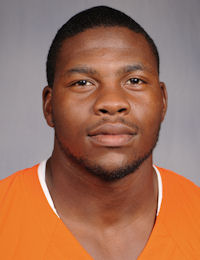 Dwayne Allen
RS Jr. Tight End
#83 6-3, 255
Fayetteville, NC
View Full Profile . Or Nuk Hopkins. There were playmakers on that 2006 team for sure – C.J. Spiller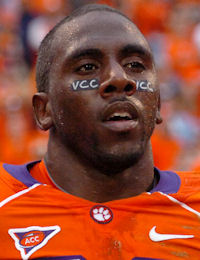 C.J. Spiller
Pro Running Back
#28 5-11, 195
Lake Butler, FL
View Full Profile and James Davis – but Clemson hasn't had playmakers all over the field like they do now. And I queried Boyd earlier in the week about the game, and I made mention of the fact that Foster is a defensive genius.
His answer? "I will take Coach Morris any day."
Me, too. The heartache ends.
FINAL SCORE

CLEMSON 27, VIRGINIA TECH 23
GUEST PREDICTIONS
Mickey Plyler - 6AM-9M on WCCP 104.9FM - 28-27 Clemson
Dan Scott - 9AM-12PM on WCCP 104.9FM - 31-23 Clemson
El Swann - TigerNet Talk - 28-24 Clemson
Rev O. - Fan's Corner Blog - 31-24 Clemson
Computer simulation - 24-20 VT (Boyd: 18-27 for 244 yards, 2 TDs; Ellington: 18 carries for 85 yards;
Brown: 4 catches for 85 yards, 1 TDs; Walker: 4 pancake blocks; Branch: 5 tackles, 2 TFL, 1 sack; Catman: 2/3 FG)
PREDICTION TRACKER
| Game | Actual | David Hood | Mickey Plyler | Dan Scott | El Swann | Rev O. | Computer |
| --- | --- | --- | --- | --- | --- | --- | --- |
| Troy | 43-19 CU | 41-20 CU | 37-17 CU | 34-14 CU | 27-10 CU | 41-21 CU | 34-7 CU |
| Wofford | 35-27 CU | 51-13 CU | 48-17 CU | 40-14 CU | 48-13 CU | 37-13 CU | 38-0 CU |
| Auburn | 38-24 CU | 30-27 AUB | 31-30 CU | 34-31 CU | 24-22 AUB | 34-24 CU | 34-17 CU |
| FSU | 35-30 CU | 23-16 CU | 27-26 CU | 27-16 CU | 35-31 CU | 35-28 CU | 28-24 FSU |
| Points | - | 5 | 4 | 4 | 5 | 8 | 3 |
* Points: 3 pts for best prediction of the week, 1pt for picking the correct winner

Tags: Clemson Football
,
Andre Ellington
,
C.J. Spiller
,
Chandler Catanzaro
,
D.J. Howard
,
Dawson Zimmerman
,
Dwayne Allen
,
James Davis
,
Jonathan Meeks
,
Landon Walker
,
Phillip Price
,
Rashard Hall
,
Sammy Watkins
,
Tajh Boyd