| | |
| --- | --- |
| Clemson vs Maryland Prediction | |
---
| | |
| --- | --- |
| Friday, October 14, 2011, 12:14 PM | |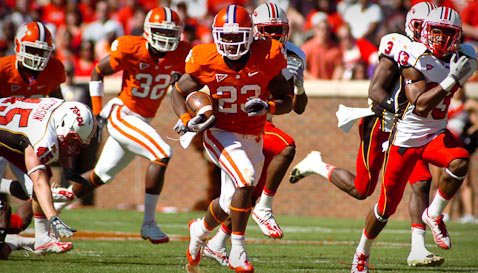 It's time for another trip to Byrd Stadium in College Park, Maryland, a place where the Tigers have had a modicum of success (13-12-1 vs. the Terps in College Park). The Terrapins, however, have always been a tough out for the Tigers, and a great example of that is two years ago when what would eventually be a nine-win Clemson team went into College Park and lost 24-21 to a Maryland team would only win two games all season, none after the Clemson win.
Last year, the Tigers came up with a 31-7 win in Death Valley and now hold a 31-26-2 advantage in the series, which started in 1952. The visiting team won four straight games from 2005-08, but the last two games have seen the home team pull off the win.
This week also happens to be Homecoming in College Park, and sophomore offensive lineman Josh Cary said this week that he can't wait for the Tigers to arrive.
"We get pumped up every week, especially facing a great team like Clemson, that's motivation right there," Cary said. "So everyone is fired up for this game."
No. 8 CLEMSON (6-0) AT MARYLAND (2-3)
WHEN CLEMSON HAS THE BALL
It's no secret what Chad Morris and the Tigers want to do – run the football with success and get the ball out to playmaker wide receiver Sammy Watkins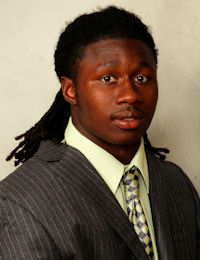 Sammy Watkins
Fr. Wide Receiver
#7 6-1, 200
Fort Myers, FL
View Full Profile , the true freshman who has played just six games in his college career but already has a bevy of records under his belt. Perhaps the one record that sticks out to me is the fact that he now has three games in which he has caught passes for 140 or more yards, and that is good for second in Clemson history. Perry Tuttle had four over 46 games from 1978-81. The Clemson offense, as a result of Watkins and quarterback Tajh Boyd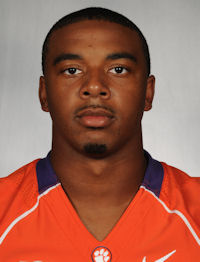 Tajh Boyd
RS So. Quarterback
#10 6-1, 225
Hampton, VA
View Full Profile and tight end Dwayne Allen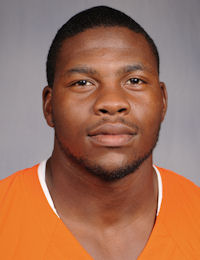 Dwayne Allen
RS Jr. Tight End
#83 6-3, 255
Fayetteville, NC
View Full Profile and a rejuvenated line, has also been on a roll. The team is sixth in the nation in fewest penalties per game, sixth in fewest interceptions thrown with two and 11th in the nation in fewest turnovers. Morris preaches discipline, and that's exactly what he has gotten. The big question surrounding this game is the health of quarterback Tajh Boyd, who injured his hip last week against Boston College. He says he is ready to go, and his running has been an integral part of the offense over the past few weeks. He will be facing a Maryland defense that is without its leading tackler in middle linebacker Demetrius Hartsfield. The heart and soul of their defense in linebacker Kenny Tate and he is doubtful. The Terps have always been a go-for-broke type of defense, but against a Clemson team that can score from anywhere on the field, they might have to sit back on Saturday and force Clemson into longer drives, hoping for a mistake along the way. Maryland held previously high flying Georgia Tech scoreless over the last 27:51 of the game and held the Jackets to just 386 total yards. This while playing four freshmen on defense. However, the Tech offense can get predictable while Clemson's offense is rarely that. Look for Andre Ellington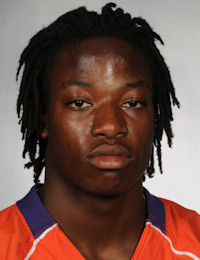 Andre Ellington
RS Jr. Running Back
#23 5-10, 190
Moncks Corner, SC
View Full Profile to continue last week's good work and freshmen D.J. Howard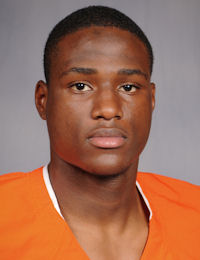 D.J. Howard
RS Fr. Running Back
#22 5-11, 195
Lincoln, AL
View Full Profile and Mike Bellamy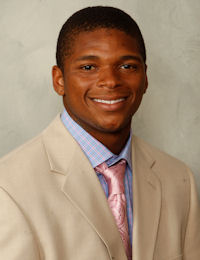 Mike Bellamy
Fr. Running Back
#5 5-10, 175
Nocatee, FL
View Full Profile to get some valuable snaps for a Clemson offense that has a breakout running game.
ADVANTAGE – CLEMSON
WHEN MARYLAND HAS THE BALL
The biggest question this week for the Maryland offense is this – who is going to start at quarterback? Starter Danny O'Brien was the ACC's Rookie of the Year a season ago, but has fallen on hard times this season, throwing just four touchdown passes against six interceptions. Last week, C.J. Brown came off the bench and rushed for 124 yards against the Jackets as the Terps rang up a season-high 246 yards on the ground. You would figure the Terps would start the more experienced hand in O'Brien with the team needing a win at home, but Maryland head coach Randy Edsall has been typically coy about the decision, and it wouldn't be surprising if he plays both quarterbacks. The top running back is Davin Meggett, who seems like he has been at Maryland for forever (didn't he play with Boomer Esiason?). He averages 82.6 yards per game on the ground. Through the air, tight end Matt Furstenburg is a big target (16 receptions), as is wide receiver Kerry Boykins (15 receptions). However, Maryland will be without left guard Andre Gonnella, the lone senior on their line, who suffered a knee injury against Tech and is out for the season. Clemson's defense has gotten better each and every week, and the defensive line has been a big part of that – Andre Branch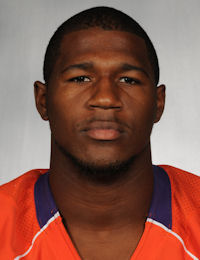 Andre Branch
RS Sr. Defensive End
#40 6-5, 260
Richmond, VA
View Full Profile , Rennie Moore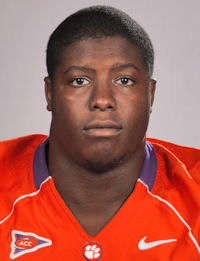 Rennie Moore
RS Sr. Defensive Tackle
#94 6-3, 265
Saint Marys, GA
View Full Profile , Brandon Thompson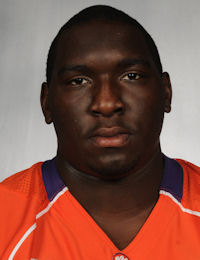 Brandon Thompson
Sr. Defensive Tackle
#98 6-2, 310
Thomasville, GA
View Full Profile and Malliciah Goodman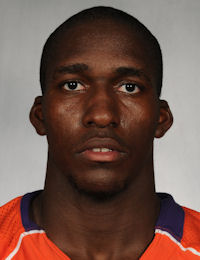 Malliciah Goodman
Jr. Defensive End
#97 6-4, 280
Florence, SC
View Full Profile are all playing at a high level. The secondary has also been getting better every week, and the return of Martin Jenkins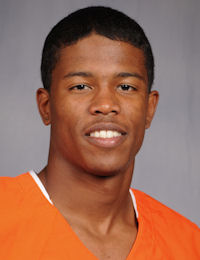 Martin Jenkins
So. Defensive Back
#14 5-9, 175
Roswell, GA
View Full Profile from an injury has been a big part of that because he is a key component in the Tigers' nickel package. No matter who starts at quarterback, the Tigers' defensive line will put pressure on the running game and try and force the quarterbacks into mistakes. Over the last two games, the defense has given up just one play of 20 yards or more.
ADVANTAGE – CLEMSON
SPECIAL TEAMS
Give it up for kicker Chandler Catanzaro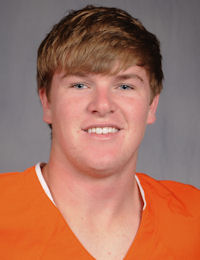 Chandler Catanzaro
RS So. Punter / Kicker
#39 6-2, 200
Greenville, SC
View Full Profile , who hit all five field goal attempts last week and is now 10-for-12 on the season. He has been more than solid, as has been punter Dawson Zimmerman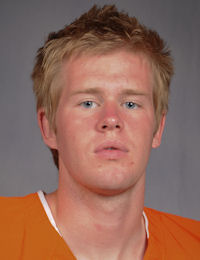 Dawson Zimmerman
Sr. Punter / Kicker
#96 6-2, 205
Lawrenceville, GA
View Full Profile , who is now handling kickoff duties following the injury to Spencer Benton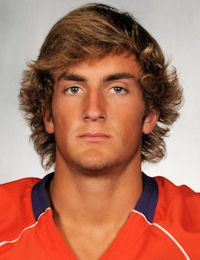 Spencer Benton
RS Jr. Punter / Kicker
#13 6-2, 195
Myrtle Beach, SC
View Full Profile . Every week, however, I look for Clemson to make a big return in the kicking game, but it just hasn't happened as the Tigers only have five punt returns on the season and haven't had any big splashes in kickoff return. The Terrapins have a solid returner in Tony Logan – who has two career punt returns for touchdowns – but he has averaged just 3.8 per return this season. Nick Ferrara is handling all three phases of the kicking game for the Terps, and is second in the ACC in punting at 44.1 yards per game. He is 6-for-9 on field goals.
ADVANTAGE – CLEMSON AND SEE BELOW TO SEE WHY
BOTTOM LINE
Like we said at beginning, Maryland is always a tough out for Clemson, and this team is talented enough to give Clemson fits and even win. It's homecoming, and the Terrapins are in need of a big win in order to keep their bowl hopes alive. Maryland has two wins, needs six to become bowl eligible, and a loss to Clemson means Maryland would have to win four of their final games in order to make a bowl game, a schedule that includes Florida St., Notre Dame, Virginia, Wake Forest and N.C. State. However, Clemson has always had success in the return game against Maryland – Don Kelley had 223 total return yards in 1970; Doug Thomas had a 98-yard return in Baltimore; in 1991, Darnell Stephens had an 89-yard punt return; in 2001, Derrick Hamilton had 100-yard kickoff return; in 2009, C.J. Spiller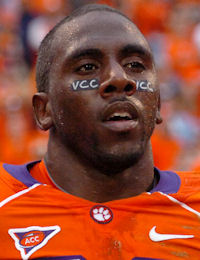 C.J. Spiller
Pro Running Back
#28 5-11, 195
Lake Butler, FL
View Full Profile , wearing just one shoe for most of the return, had a 92-yard kickoff return for a touchdown; in 2010, Andre Ellington had an 87-yard kickoff return for a touchdown, and Jaron Brown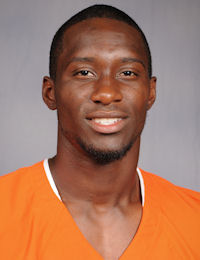 Jaron Brown
RS Jr. Wide Receiver
#18 6-2, 200
Cheraw, SC
View Full Profile had a 41-yard punt return to set up a score in that game as well. The Terrapins will be hanging tough for much of the game, but the Tigers finally get something going in the return game and get another win.
FINAL SCORE
CLEMSON 30, MARYLAND 16
GUEST PREDICTIONS
Mickey Plyler - 6AM-9M on WCCP 104.9FM - 37-24 Clemson
Dan Scott - 9AM-12PM on WCCP 104.9FM - 31-17 Clemson
El Swann - TigerNet Talk - 38-17 Clemson
Rev O. - Fan's Corner Blog - 40-10 Clemson
Computer simulation - 34-20 Clemson (Boyd 21-36 294 2TD 1 INT; Ellington 13 for 85 2TDs ; Watkins 7 for 96 1TD; McClain 7 pancakes; Moore 5 tackle 3 for loss 1 sack; Meeks 1 int; Catman 2/3 fg with 50yard, 4/4 xp)
PREDICTION TRACKER
| Game | Actual | David Hood | Mickey Plyler | Dan Scott | El Swann | Rev O. | Computer |
| --- | --- | --- | --- | --- | --- | --- | --- |
| Troy | 43-19 CU | 41-20 CU | 37-17 CU | 34-14 CU | 27-10 CU | 41-21 CU | 34-7 CU |
| Wofford | 35-27 CU | 51-13 CU | 48-17 CU | 40-14 CU | 48-13 CU | 37-13 CU | 38-0 CU |
| Auburn | 38-24 CU | 30-27 AUB | 31-30 CU | 34-31 CU | 24-22 AUB | 34-24 CU | 34-17 CU |
| FSU | 35-30 CU | 23-16 CU | 27-26 CU | 27-16 CU | 35-31 CU | 35-28 CU | 28-24 FSU |
| VT | 23-3 CU | 27-23 CU | 28-27 CU | 31-23 CU | 28-24 CU | 31-24 CU | 24-20 VT |
| BC | 36-14 CU | 40-13 CU | 37-13 CU | 42-12 CU | 47-13 CU | 45-10 CU | 34-7 CU |
| Points | - | 9 | 8 | 6 | 7 | 10 | 4 |
* Points: 3 pts for best prediction of the week, 1pt for picking the correct winner

Tags: Clemson Football
,
Andre Branch
,
Andre Ellington
,
Brandon Thompson
,
C.J. Spiller
,
Chandler Catanzaro
,
D.J. Howard
,
Dawson Zimmerman
,
Dwayne Allen
,
Jaron Brown
,
Malliciah Goodman
,
Martin Jenkins
,
Mike Bellamy
,
Rennie Moore
,
Sammy Watkins
,
Spencer Benton
,
Tajh Boyd