---
| | | |
| --- | --- | --- |
| Friday, September 28, 2012, 7:30 PM | | |
BOSTON, MA. – Friday morning in Boston. It's cool and rainy, and the forecast for Clemson's Saturday afternoon game against Boston College in Chestnut Hill, on the outskirts of the city, is for more of the same.
Gloomy and depressing – that almost describes Clemson's success at Boston College over the years. Clemson is 6-5-1 at Boston College over the years, but has won just once at Boston College since the Eagles joined the ACC.
Dabo Swinney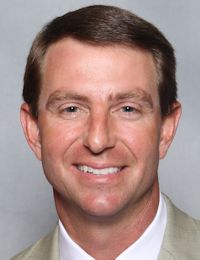 Dabo Swinney
Head Coach
View Full Profile has a 3-1 win record against the Eagles, including his first career coaching victory in Chestnut Hill in the 2008 game.
Five of the seven meetings between the two teams since Boston College joined the ACC in 2005 have been decided by a touchdown or less. The 2005 game went into overtime and the 2006 game was a double overtime affair. The 2007 game was a 20-17 Boston College win at Clemson that decided the Atlantic Division title. In 2008, Clemson won 27-21, then the Tigers took a 25-7 victory in 2009 behind a defense that allowed Boston College just 54 yards of total offense in 49 plays. The 2010 game was a defensive struggle won by Boston College, 16-10.
So what do we know? No matter the disparity in talent level, Boston College almost always plays Clemson tough, especially in hits home environs.
This week, Clemson lost two of its deep threats when it was announced that wide receiver Sammy Watkins
Sammy Watkins
So. Wide Receiver
#2 6-1, 205
Fort Myers, FL
View Full Profile (virus) and Martavis Bryant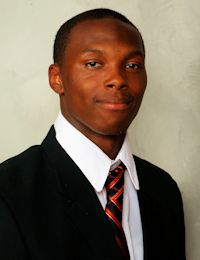 Martavis Bryant
So. Wide Receiver
#1 6-5, 200
Calhoun Falls, SC
View Full Profile (groin surgery) wouldn't make the trip. And the weather is supposed to be bad. A perfect storm?
WHAT: No. 16 Clemson at Boston College
WHERE: Alumni Stadium (44,500) - Chestnut Hill, MA
WHEN: Saturday, Sept. 29 (3:30 p.m.)
SPREAD: Clemson -7
TV: ESPN2
NO. 17 CLEMSON AT BOSTON COLLEGE
WHEN CLEMSON HAS THE BALL
No Martavis? No Sammy? No problem. Boston College has three of the top tacklers in the ACC in linebackers Nick Clancy, Kevin Pierre-Louis and Steele Divitto – they rank first, second and fourth, respectively, among ACC defenders in tackles per game. However, the Eagles have given up an average of 186.7 yards per game on the ground this season, and they haven't exactly faced Georgia Tech. With the slick turf and two of the deep threats watching from Clemson, this might be the game that Andre Ellington
Andre Ellington
RS Sr. Running Back
#23 5-10, 195
Moncks Corner, SC
View Full Profile jumps back onto the scene with a strong rushing week. Ellington has been relatively quiet on the ground since his 200-plus yard effort against Auburn in the opener, but has helped the team in other ways, including netting a career-high in receiving yards last week. If Clemson spreads the field with a three-or-four wide receiver look, that takes one of the Boston College linebackers off the field, leaving bigger holes for Ellington to run through. Dabo Swinney said this week that the offensive line has been a surprise – and it has – but now it needs to prove itself by going out and having a dominant run-blocking game, making it easier for quarterback Tajh Boyd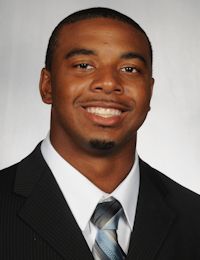 Tajh Boyd
RS Jr. Quarterback
#10 6-1, 225
Hampton, VA
View Full Profile to throw to Nuk Hopkins, Jaron Brown
Jaron Brown
Gr. Wide Receiver
#18 6-2, 205
Cheraw, SC
View Full Profile and Brandon Ford
Brandon Ford
Gr. Tight End
#80 6-4, 240
Wando, SC
View Full Profile . The Eagles knew before the season that they had issues with the pass rush, and those worries have borne out. I look for Morris to come out and spread the field, but then to try and establish the run early enough to keep the safeties honest. As long as the offensive line keeps Boyd upright and Nuk Hopkins makes it to the game in one piece, the Tigers should be able to put up points.
ADVANTAGE – CLEMSON
WHEN BOSTON COLLEGE HAS THE BALL
Eagle quarterback Chase Rettig leads the ACC in yards per game at 317, and he's sixth in the conference with an efficiency rating of 133.6 after completing 72 of 127 passes for 951 yards with six touchdowns and an interception. He has, quite simply, gotten better every year. Receiver Alex Amidon is his favorite target, and he is second in the conference in catches per game (8.3) and leads the ACC in receiving yards per game (122) on the strength of his 25 catches for 366 yards and a touchdown. Clemson, as we all know, has had issues on defense, and the pass defense has been a huge part of that. The Tigers have struggled with the play at cornerback and safety, not exactly a great recipe when playing against an experienced quarterback who doesn't mind holding the ball and waiting on receivers to get open. We don't know how much we will see Xavier Brewer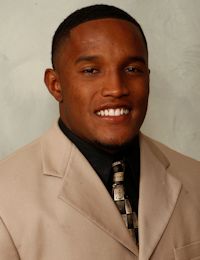 Xavier Brewer
Gr. Defensive Back
#9 5-11, 190
Jacksonville, FL
View Full Profile at corner this week, or if we will see wunderkind Travis Blanks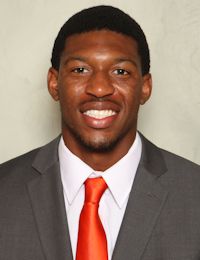 Travis Blanks
Fr. Defensive Back
#11 6-1, 190
Tallahassee, FL
View Full Profile move to safety – the coaches have kept that kind of information under wraps all week. We do know that SAM-nickel guy Quandon Christian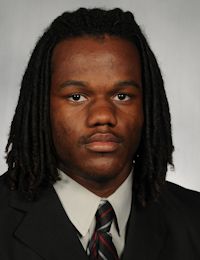 Quandon Christian
RS Jr. Linebacker
#34 6-2, 225
Lake View, SC
View Full Profile has been banged up this week, and if Blanks sees time at safety, we could finally see Lateek Townsend
Lateek Townsend
So. Linebacker
#20 6-2, 215
Bennettsville, SC
View Full Profile on the field. Clemson hasn't generated much of a pass rush – just like Boston College – and probably won't against a huge Eagle offensive line. In the rushing game, Clemson gave up 180 yards to Auburn, Ball State had 252 and three touchdown, Furman had just 107, but then Florida St. amassed 287 yards and scored five touchdowns a week ago. The good news is that Boston College hasn't run the ball very well – they are 114th in the nation at 95 yards per game. Can Clemson hold the running game at bay enough to let the linebackers give some help in pass coverage? If not, it could be another painful day.
ADVANTAGE – SLIGHT TO BOSTON COLLEGE
SPECIAL TEAMS
This matchup features two of the top kickers in the nation this season – Clemson's Chandler Catanzaro
Chandler Catanzaro
RS Jr. Punter / Kicker
#39 6-2, 195
Greenville, SC
View Full Profile and Boston College's Nate Freese are both a perfect 7-for-7 this season. Catanzaro is also on a Clemson-record streak of 15 consecutive field goals dating back to last season. Eagle punter Gerald Levano averages 45.33 yards per attempt – good for 15th in the nation – while Clemson's Spencer Benton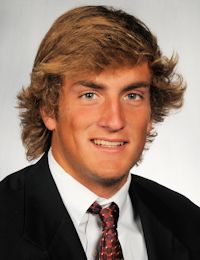 Spencer Benton
RS Sr. Punter / Kicker
#13 6-1, 195
Myrtle Beach, SC
View Full Profile is 39th with a 42.53 average. Neither team has done much in the kickoff return game this season, and the Tigers will be without the dangerous Watkins. The Tigers have returned just one punt this season – a 13-yarder by Adam Humphries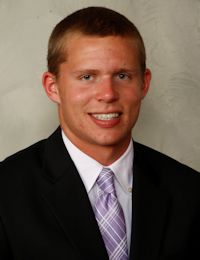 Adam Humphries
So. Wide Receiver
#16 5-11, 190
Spartanburg, SC
View Full Profile – while BC's Spiffy Evans has returned two punts for 92 yards, one of those an 82-yarder for a touchdown. However, on a wet surface, kickoff coverage teams could come into play, and Clemson has struggled in that regard this season, ranking 116th in the nation. A large chunk (90 yards) of Clemson's return yards allowed (264) came on one return last week. It's never written, but former running backs and special teams coach Andre Powell (now at Maryland) was one heck of a special teams coach, and Clemson has struggled with coverage issues the past two seasons.
ADVANATGE – SLIGHT TO BOSTON COLLEGE
WHAT WILL HAPPEN
So, Boston College gets the nod in two phases of the game, and that means they will win the O'Rourke-McFadden Trophy this year as Clemson endures another epic collapse in Chestnut Hill, right? No. Quarterback Tajh Boyd called a team meeting earlier this week to make sure the team was focused, and he simply doesn't get the credit as one of the best signal callers in the nation. If he was two inches taller, the folks at ESPN would all have crushes on him instead of QB's with vastly inferior numbers. And call it a hunch, but I think the defense takes a step forward this week. I spoke with a few of the defensive players this week, and they understand not only what has happened, but what is being said and written. Are there talent issues in spots? Sure there are. But focus can be a wonderful thing. Boyd and Ellington have big weeks, and Hopkins sees his NFL draft stock go up another notch. On defense, one of the kids makes a great play or two, and the Tigers pull away later than most Clemson fans want.
FINAL SCORE – CLEMSON 37, BOSTON COLLEGE 23
---
GUEST PREDICTIONS
---
Mickey Plyler - 6-9AM on WCCP 104.9FM EST - 38-23 Clemson
Dan Scott - Charter TV on Wed at 9:00pm EST - 38-21 Clemson
El Swann - TigerNet Talk - 42-17 Clemson
Pigskin Prophet - 45-33 Clemson
PREDICTION TRACKER
| Game | Actual | David Hood | Mickey Plyler | Dan Scott | El Swann | Pigskin Prophet |
| --- | --- | --- | --- | --- | --- | --- |
| Auburn | 26-19 CU | 30-23 CU | 31-17 CU | 30-21 CU | 27-14 CU | 27-12 CU |
| Ball St | 52-27 CU | 47-20 CU | 44-21 CU | 52-21 CU | 49-10 CU | 48-23 CU |
| Furman | 41-7 CU | 52-17 CU | 52-17 CU | - | 55-13 CU | 46-13 CU |
| FSU | 49-37 CU | 37-31 FSU | 30-27 FSU | 31-28 CU | 31-27 CU | 34-30 FSU |
| Points | - | 6 | 4 | 4 | 5 | 6 |
* Points: 3 pts for best prediction of the week, 1pt for picking the correct winner

Tags: Clemson Football
,
Adam Humphries
,
Andre Ellington
,
Brandon Ford
,
Chandler Catanzaro
,
Dabo Swinney
,
Jaron Brown
,
Lateek Townsend
,
Martavis Bryant
,
Quandon Christian
,
Sammy Watkins
,
Spencer Benton
,
Tajh Boyd
,
Travis Blanks
,
Xavier Brewer