| | |
| --- | --- |
| Clemson has a different focus this postseason | |
---
| | | |
| --- | --- | --- |
| Friday, December 7, 2012, 12:00 PM | | |
The Clemson football program continues to make strides, seemingly adding notes to the record book each week, and this season has seen the Tigers win 10 games and be in the mix for a BCS bowl for the second consecutive season.
However, there is still room for growth, and if Clemson wants to be a program such as an LSU, it needs to beat those teams when given the opportunity.
No. 14 Clemson gets that opportunity at the end of this month in a Chick-fil-A Bowl matchup with No.9 LSU (10-2) in the Georgia Dome in Atlanta.
Clemson took a major step forward this season in winning the games it was supposed to win – now the Tigers need to take another step and start beating up on the big boys, something that senior center Dalton Freeman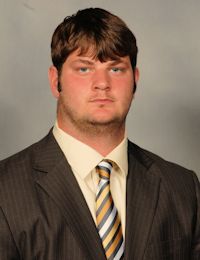 Dalton Freeman
Gr. Center
#55 6-5, 265
Pelion, SC
View Full Profile acknowledged Tuesday afternoon.
"I think that we are becoming a more consistent program, that's obvious when you look back on the past two years. That's obvious," Freeman said. "But to get where we want to be, a national contender like LSU and Alabama, teams that are in the mix each and every year, we need to win games like this to get on that level."
Freeman has said that last year's Clemson's team had a "we're just happy to be here" attitude regarding the Orange Bowl, and lacked focus during bowl preparations.
That is something he says he doesn't see this season.
"I've seen that in years past. This is a different team," he said. "I'm so proud of the way our guys come to work every day. It's a totally different mindset. We don't have any whiners or complainers that we used to have. That was contagious. Once we got those guys out of the program, we've started to filter in the guys coach Swinney is recruiting, and it's a big addition to our staff."
Senior tight end Brandon Ford
Brandon Ford
Gr. Tight End
#80 6-4, 240
Wando, SC
View Full Profile said he remembers the feeling of having lost the 2009 ACC Championship Game to Georgia Tech and seeing a BCS bowl game go out the window. He said he also remembers how players like Michael Palmer
Michael Palmer
Tight End
# 6-4, 228
Lilburn, GA
View Full Profile got the team focused so the Tigers could beat Kentucky in the Music City Bowl three weeks later.
"They were all hungry," Ford said. "We'd just lost the ACC Championship, and it was a bad feeling. Those guys got the team focused. They were ready to go. Everyone rallied behind them. It was a great win for us that year. I feel we've got to do the same thing or better for us to finish the season out strong."
Senior defensive back Xavier Brewer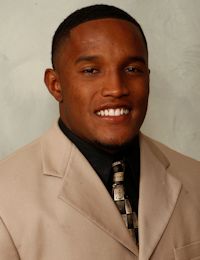 Xavier Brewer
Gr. Defensive Back
#9 5-11, 190
Jacksonville, FL
View Full Profile said the Tigers can't dwell on the loss to South Carolina.
"If you're thinking about South Carolina and going to play LSU," Brewer said. "You're going to get smacked in the mouth. We have a month to prepare for a great LSU team. They're trying to come out and play the best against us and we're going to do the same. We're excited for great competition. You come to Clemson to play against the best and prove you're one of the best."