| | |
| --- | --- |
| Clemson Football practice report for Thursday | |
---
| | |
| --- | --- |
| Thursday, September 15, 2011, 9:32 PM | |

Dabo Swinney after practice audio (MP3 Format)
Quotes from after practice from Clemson head coach Dabo Swinney:
How has practice been this week? It's been really, really good. Today I think was our best Thursday we have had. I thought it was the best Tuesday and Wednesday we've had. These guys are dialed in. They are excited about playing. Now it's just a matter of really being focused. To do your job you got to know your job and really knowing the plan and then going out and executing it. That's really what it is all about at this point.
Have you noticed a different buzz around game? Yeah. This is national TV. You are playing the defending national champions. You don't get that opportunity every day. Every game is big and we prepare the same way every week. That part is not any different. There is a little more at stake. Each step you take it gets a little more intense, and that's how you go through the season. You only get 12 of these Saturdays. So every one is big but the further you get into it the more meaningful that day is.
Have you seen more focus on the OL this week? Yeah. We have had a lot of intensity. Coaches have done a great job in pushing these guys. But they see the film and they know what they are capable of doing. I'm pleased with the way they have responded. I would lose sleep if I didn't have video evidence of our guys doing what we want them to do. We've had a good week. Now we just got to go play well.
Was David Smith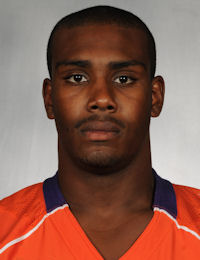 David Smith
RS Sr. Offensive Line
#73 6-5, 315
Greenville, SC
View Full Profile hurt against Wofford? His shoulder has been a little dinged up. In Tuesday's practice he kind of extended and missed and something popped. So he actually had surgery today. They are hopeful he will be back next week. It wasn't anything season ending or anything like that. But we are going to miss him this weekend for sure.
How has Rashard Hall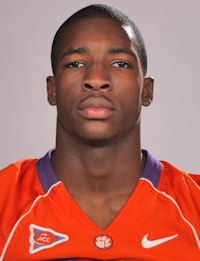 Rashard Hall
RS Jr. Safety
#31 6-2, 200
St. Augustine, FL
View Full Profile adjusted to the brace? He had a good week. You couldn't really tell anything [different]. He seemed to be real comfortable with it. I'm pleased that we got him back this week.
What did Smith's surgery repair? Labrum is what it was. I've actually had labrum surgery myself. He should be good to go here pretty soon. Like I said the doctors are hopeful he is going to be ready next week so we will see how he responses but that's our goal. We need him back. He is a valuable part of our team. He's got a lot of experience. So hopefully we get him back here for conference play.
Who will take Mason Cloy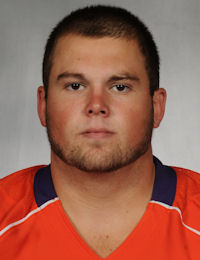 Mason Cloy
RS Sr. Offensive Line
#62 6-3, 295
Columbia, SC
View Full Profile 's spot as the six man on the OL? We are continuing to work Kalon Davis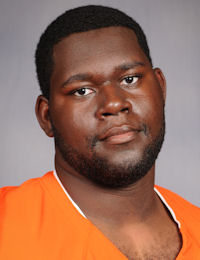 Kalon Davis
RS Fr. Offensive Line
#67 6-4, 345
Chester, SC
View Full Profile . But we have worked Brandon Thomas

Brandon Thomas
RS So. Offensive Line
#63 6-4, 300
Spartanburg, SC
View Full Profile at both guard and tackle all week. He's actually had a good week. Brandon has all the talent in the world. It's just a matter of him making up his mind that he wants to be great because he has greatness in him. Hopefully he will take advantage of his opportunity but he has had a good week of practice. Again he has worked both guard and tackle. So we got some options. And Kalon is another option for us.
What is your depth chart at center? Mason [Cloy] and Dalton [Freeman]. If something were to happen to Dalton then Mason would be the first guy. Then Matt Sanders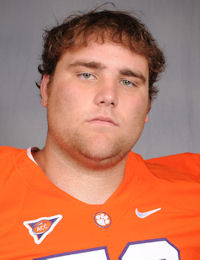 Matt Sanders
RS Jr. Offensive Line
#54 6-6, 320
Crestview, FL
View Full Profile has also worked in there at center.
Any other injuries? Everybody else is ready to roll.