| | |
| --- | --- |
| Clemson commits and targets to participate in Nike's The Opening | |
---
| | | |
| --- | --- | --- |
| Thursday, June 27, 2013, 11:49 AM | | |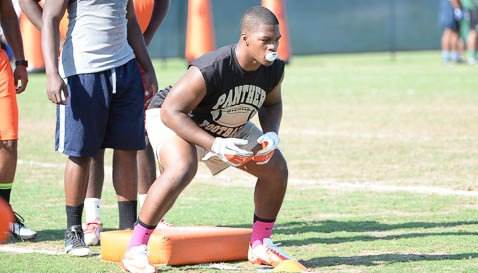 The top talent from across the country will gather in Beaverton, Oregon from June 30 through July 3, and the Clemson Tigers will be well represented with several commitments and prospects participating in the activities.
Nike's The Opening is considered by many to be the premiere high school football event in the country - high school athletes must earn an invite after being evaluated at Nike and SPARQ competitions throughout the country.
The Opening will also feature the Elite 11 Quarterback Competition that pits the top 18 high school quarterbacks against one another as they vie for the 11 spots in this year's Elite 11 class. The Elite 11 competition will run from June 28- July 3 with the finalists being announced on the final evening.
Not only will participants be able to work with NFL caliber coaches, but NFL athletes, Bo Jackson, Aaron Rogers, Ndamukong Suh and others will be on hand to provide coaching and insight.
Clemson commitments slated to attend are quarterback Deshaun Watson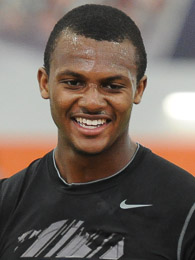 Deshaun Watson
Quarterback
6-3, 190
Gainesville, GA
View Full Profile and linebacker Chris Register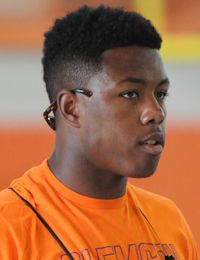 Chris Register
Outside Linebacker
6-4, 210
Greensboro, NC
View Full Profile . Both will travel to Oregon along with other prospects that are high on Clemson's list.
Wide receiver Artavis Scott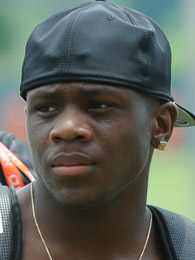 Artavis Scott
Wide Receiver
6-0, 180
Tarpon Springs, FL
View Full Profile – he was on Clemson's campus a few weeks ago - will announce his college choice at some point during the ESPNU broadcast.
Following is a list of players and the teams they will be playing for in the event.
Clemson commits
QB Deshaun Watson, Gainesville (GA), TBD
6-4, 200
Watson is rated as the top dual-threat quarterback in the country and committed to the Tigers in 2012. As a junior, Watson threw for 4,311 yards and 50 touchdowns with only eight interceptions. Watson also rushed for 1,444 yards and 24 touchdowns as he led his team to the Class AAAAA State Championship.
LB Chris Register, Greensboro (NC) Dudley, Field Generals
6-2.5, 230
Register, the nation's No. 22 outside linebacker, committed to Clemson in late May. As a junior, he registered 110 tackles, nine tackles for loss, seven sacks, two interceptions, five forced fumbles, and three pass breakups.
Prospects
WR Braxton Berrios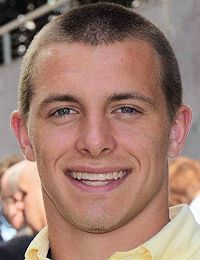 Braxton Berrios
Wide Receiver
5-10, 180
Raleigh, NC
View Full Profile , Raleigh (NC) Leesville Road, Field Generals
5'9, 180
The 3-star wide receiver recently released a top-five of Clemson, Kentucky, South Carolina, Tennessee, West Virginia and said that a decision in the near future isn't out of the realm of possibility. As a junior, Berrios accounted for 389 passing yards, 1,260 rushing yards, 740 receiving yards and 33 total touchdowns.
DT Andrew Brown

Andrew Brown
Defensive Tackle
6-4, 285
Chesapeake, VA
View Full Profile , Chesapeake (VA) Oscar Smith, Alpha Pro
6-4, 290
The No. 1 defensive tackle and No. 3 overall player in the country will decide between Virginia, Virginia Tech, Alabama, Clemson, and Florida State Friday before the start of The Opening.
DE Lorenzo Carter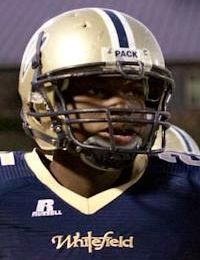 Lorenzo Carter
Defensive End
6-5, 225
Norcross, GA
View Full Profile , Norcross (GA), Super Bad
6-5, 230
The No. 5 weakside defensive end in the country recently announced that he has narrowed his choices down to 15 schools and the Tigers made the cut. He will take an unofficial visit to Clemson at some point in the near future. As a junior, Carter accounted for 136 tackles and 18 sacks.
LB Raekwon McMillan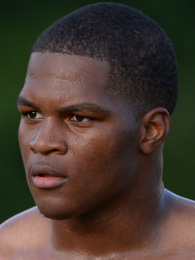 Raekwon McMillan
Linebacker
6-3, 235
Hinesville, GA
View Full Profile , Hinesville (GA) Liberty County, Apocalypse
6-1.5, 250
McMillan enjoyed his recent visit to Clemson for head coach Dabo Swinney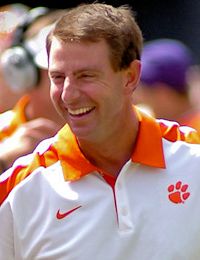 Dabo Swinney
Head Coach
View Full Profile 's camp and has the Tigers in his top-five along with Alabama, Florida, Georgia, and Ohio State. The five-star prospect is ranked as the No. 1 inside linebacker and No. 13 over prospect. As a junior, he recorded 152 tackles, 22 tackles for loss and seven sacks.
WR Artavis Scott, Tarpon Springs (FL) East Lake, Apocalypse
5-10.5, 180
Scott was also on hand for Swinney's camp and the four-star recruit left impressed with Clemson's campus and coaches. He announced this week that he will makes his decision with announcement at The Opening. The nation's No. 11 wide receiver caught 64 passes for 995 yards and 10 touchdowns as a junior. He also returned five punts for 106 yards and three touchdowns.
DL Kentavius Street, Greenville (NC) Rose, Vapor Carbon
6-2, 265
Clemson along with N.C. State, Virginia Tech, Georgia, Georgia Tech, Florida St., and Miami all stand out for the five-star defensive end; however, he wants to wait until National Signing Day to announce a decision. As a junior, he recorded 93 tackles and 13 sacks.
WR Trevion Thompson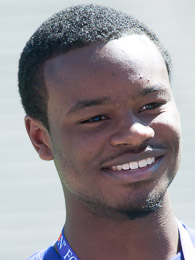 Trevion Thompson
Wide Receiver
6-2, 170
Durham, NC
View Full Profile , Durham (NC) Hillside, Apocalypse
6-2, 180
The four-star wide receiver visited Clemson in early June and spent time with running backs coach Tony Elliott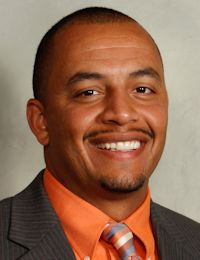 Tony Elliott
Assistant Coach / Running Backs
View Full Profile as well as other members of the offensive staff. Clemson and Ohio State are the top two for the No. 28 wide receiver's services. As a junior, Thompson caught 42 passes for 735 yards and five touchdowns, despite missing two games with a heel injury.
DB Kendarius Webster

Kendarius Webster
Cornerback
6-0, 185
Stockbridge, GA
View Full Profile , Stockbridge (GA), Field Generals
5-10.5, 175
The three-star cornerback was offered by Clemson in early May, but doesn't claim any favorites. As a junior, Webster recorded 58 tackles, six pass breakups, three forced fumbles, and an interception. On offense, he also had 250 receiving yards and four touchdowns.
DL Andrew Williams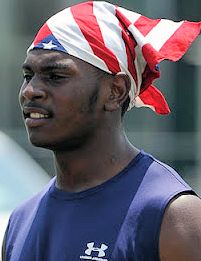 Andrew Williams
Defensive End
6-4, 240
McDonough, GA
View Full Profile , McDonough (GA) Eagle's Landing, Alpha Pro
6-4, 245
Williams garnered the attention of the Clemson coaching staff when he made the trip up for the last day of Swinney's camp. The nations No. 12 weakside defensive end prospect may have a decision before the beginning of his senior season. His top five are Clemson, Florida St., Ole Miss, George and Notre Dame. As a junior, he recorded 80 tackles, 18 sacks, and 10 tackles for loss.

Tags: Clemson Football
,
Andrew Brown
,
Andrew Williams
,
Artavis Scott
,
Braxton Berrios
,
Chris Register
,
Deshaun Watson
,
Kendarius Webster
,
Lorenzo Carter
,
Raekwon McMillan
,
Tony Elliott
,
Trevion Thompson