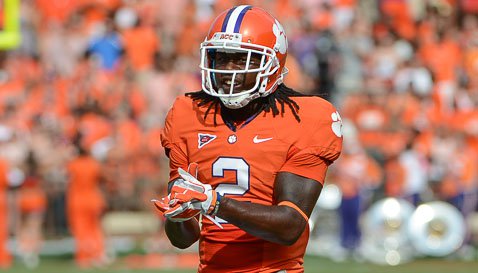 | | |
| --- | --- |
| Chick-Fil-A Bowl prediction | |
---
| | | |
| --- | --- | --- |
| Monday, December 31, 2012, 10:30 AM | | |
ATLANTA, GA – Fans sit through the waning winter months, looking forward to baseball and finishing basketball season but with a watchful eye towards spring football. Following spring football, the summer months seem to drag by as we await the start of fall practice in early August, rejoicing when the number of days we wait falls under triple digits.
And then, all too soon, it's over.
Unless something crazy happens Monday night, when the clock strikes twelve and the old year falls into memory, Clemson's 2012 season will also be a memory. Until then, however, fans can enjoy the build-up until Monday night's Chick-fil-A Bowl game, and four more quarters of Clemson football.
Can Clemson's Tigers pull off the upset, and knock off one of the SEC's bullies? Or will it be a second consecutive loss in the second of a three-game span against SEC teams?
When the clock strikes midnight, we'll know. Until then, let's take a look at some of the matchups.
CLEMSON VS. LSU
WHEN LSU HAS THE BALL
Most of the attention Monday night will focus on the Clemson offense faces LSU's vaunted defense, but how well Clemson's defense fares against the LSU offense might very well determine the outcome of the game. Clemson will be without its three best corners Monday night – Martin Jenkins
Martin Jenkins
Jr. Cornerback
#14 5-10, 180
Roswell, GA
View Full Profile has missed the season, and Darius Robinson
Darius Robinson
Jr. Cornerback
#21 5-10, 175
College Park, GA
View Full Profile and Bashaud Breeland
Bashaud Breeland
RS So. Cornerback
#17 6-0, 195
Allendale, SC
View Full Profile have suffered injuries over the last half of the season. Clemson's defense did a nice job against South Carolina's running attack, but allowed backup quarterback Dylan Thompson – the kind of player most defenses would drool over facing – and allowed him over 300 yards through the air. LSU has a better rushing attack than South Carolina, however, and will keep running it, no matter the situation. The Cajun Tigers have a four-headed monster in the backfield with Jeremy Hill (631 yards, 10 touchdowns), Kenny Hilliard (456, 6), Michael Ford (393, 3) and Spencer Ware (358, 1). Leading the way for the quartet is fullback C.J. Copeland, who is built like a fire hydrant and delights in blowing up linebackers. Clemson's interior linemen – Josh Watson
Josh Watson
RS So. Defensive Tackle
#91 6-4, 285
Wilmington, DE
View Full Profile , Grady Jarrett
Grady Jarrett
So. Defensive Tackle
#50 6-1, 290
Conyers, GA
View Full Profile , DeShawn Williams
DeShawn Williams
So. Defensive Tackle
#99 6-1, 285
Central, SC
View Full Profile and D.J. Reader
D.J. Reader
Fr. Defensive Tackle
#48 6-3, 335
Greensboro, NC
View Full Profile – will have to control the inside gaps and hope the defensive ends can set the edge and funnel LSU's runners back to the inside. If they can't, it could be a long night. If LSU has to go to the air, however, quarterback Zach Mettenberger has found his stride since the beginning of November, and he passed for over 250 yards twice in that span. His favorite targets are receivers Odell Beckham, Jr., and Jarvis Landry. Clemson's much-maligned safeties have to keep an eye on the backfield, but can't fall prey to double moves and play-action like they have for so much of this season.
ADVANTAGE – LSU
WHEN CLEMSON HAS THE BALL
One of the keys for Clemson's offense will be the running attack? Can they establish enough of a rushing attack to keep from becoming one-dimensional and keeping LSU's ball-hawking safeties honest? The statistics say no. LSU gives up just 101.8 yards per game on the ground, good for ninth in the country. Clemson actually gashed South Carolina's defense early in the loss to the Gamecocks, but abandoned the running game late in the second quarter and the Gamecocks were able to tee off on quarterback Tajh Boyd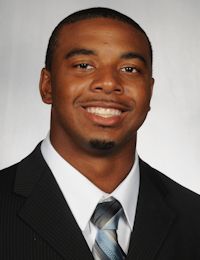 Tajh Boyd
RS Jr. Quarterback
#10 6-1, 225
Hampton, VA
View Full Profile . Clemson has to establish enough of a run game – draws, sweeps, edge runs – to keep LSU honest. A huge part of that will be Boyd – who has emerged as a true dual threat quarterback this season – and wide receiver Sammy Watkins
Sammy Watkins
So. Wide Receiver
#2 6-1, 205
Fort Myers, FL
View Full Profile . Clemson had success against Florida St.'s defense earlier this season by getting Watkins involved in all facets of the game – he carried the ball, he passed it, and he caught passes. Despite the excellent seasons by Nuk Hopkins and Andre Ellington
Andre Ellington
RS Sr. Running Back
#23 5-10, 195
Moncks Corner, SC
View Full Profile , Watkins is Clemson's most dynamic playmaker and offensive coordinator Chad Morris
Chad Morris
Offensive Coordinator / QBs
View Full Profile needs to find different ways to get the ball in his hands. Don't think for a moment that Morris is going to slow down his offense, however. Expect Morris to take the tempo – which lagged against South Carolina – and turn it up a notch. The guess here is that yards between the tackles will be hard to come by, and Morris will try and figure out ways to use the speed of Ellington, Rod McDowell and Watkins out on the edge. In the passing game, it would be prudent to leave in a tight end to chip LSU's speedy defensive ends and give Boyd another protector against Barkevious Mingo and Sam Montgomery. The M&M boys have combined for 11.5 sacks this season, but LSU has given up over 300 yards through the air in each of the last three games. I like LSU against the run, but Clemson through the air.
ADVANTAGE – EVEN
SPECIAL TEAMS
LSU will be without punter and holder Brad Wing, the Aussie with the big leg who has been one of the best punters in the country over the past few seasons. Will he be missed in a game of field position? He will be replaced by freshman Jamie Keehn, another Australian who has punted three times this season. However, Keehn is far from a normal freshman – he recently turned 23. Clemson counters with senior Spencer Benton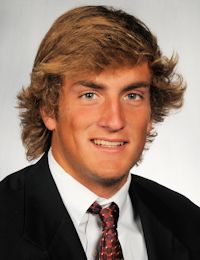 Spencer Benton
RS Sr. Punter / Kicker
#13 6-1, 195
Myrtle Beach, SC
View Full Profile , who will be playing in his last collegiate game. LSU kicker Drew Alleman has hit 20-of-28 field goals this season, and all 41 of his extra point attempts. Clemson's Chandler Catanzaro
Chandler Catanzaro
RS Jr. Punter / Kicker
#39 6-2, 195
Greenville, SC
View Full Profile had another solid season, hitting 16-of-17 field goal attempts. The big difference between the two squads might be in kickoff returns and punt returns – Beckham (300 punt return yards, two TDs) and Ford (458 return yards) team up to give LSU a potent duo in the return game . Clemson struggled in defending the return earlier this season, but have been better lately. However, Clemson has lacked explosive plays in their own return game.
ADVANTAGE – LSU
WHAT WILL HAPPEN
LSU might come out and throw the ball all over the yard, but that's doubtful. Les Miles will try and run the football, control the clock and depend on his defense and special teams to win the game. It's a recipe that has worked repeatedly. I think Chad Morris learned some valuable lessons in the loss to South Carolina, and I expect him to stick with the running game and to try and get Watkins more involved in the offense. The Clemson players have acted this week like they have a chip on their shoulder, and that could lead to this one being closer than many people think. The players know that no one gives them a chance, and I've had more than one player tell me that this game feels like the ACC Championship Game a year ago, a game that Clemson won handily. Expect it to be tight throughout, and I really think Clemson will hit some plays and score some points on the LSU defense. But if it is close late and one defense needs to get the stop, the odds say that LSU will be that defense. Clemson is getting better, but it's the same secondary that got torched against South Carolina, and I'm not convinced the tackling problems – especially from the safeties – was able to get fixed in the interim.
FINAL SCORE
LSU 24, CLEMSON 17

Tags: Clemson Football
,
Andre Ellington
,
Bashaud Breeland
,
Chad Morris
,
Chandler Catanzaro
,
D.J. Reader
,
Darius Robinson
,
DeShawn Williams
,
Grady Jarrett
,
Josh Watson
,
Martin Jenkins
,
Sammy Watkins
,
Spencer Benton
,
Tajh Boyd