| | |
| --- | --- |
| 4-star TE talks Clemson visit | |
---
| | | |
| --- | --- | --- |
| Sunday, March 31, 2013, 10:23 AM | | |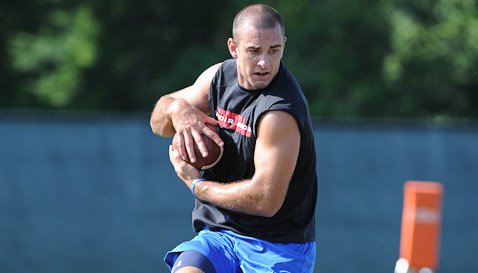 The Clemson Tigers have gotten unprecedented production out of their tight ends over the past two seasons, and Mackey Award winner and former Clemson tight end Dwayne Allen recently had a piece of advice for one of Clemson's top tight end prospects.
Charlotte (NC) Charlotte Christian four-star tight end, Jeb Blazevich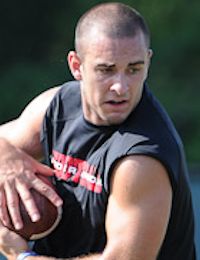 Jeb Blazevich
Tight End
6-5, 240
Charlotte, NC
View Full Profile recently talked with Allen about Clemson's offense and the recruiting process.
TigerNet caught up with Blazevich after his visit to the Clemson campus on Friday, and he said that Allen spoke very candidly with him about what it takes to have a successful college career.
"He just said a lot about the recruiting process," Blazevich told TigerNet following the visit. "He talked about red-shirting and how it actually a good thing. He talked about Coach [Danny] Pearman and how he didn't really like him at first. The process of going through college and just a lot of wisdom in terms of that. A lot of motivation to keep working hard as you can, because it goes by fast."
Being able to speak to current and former players is something unique to only Clemson, according to Blazevich.
"I got to speak with him once. I really appreciate it, he said. "Talking with superstars like that- we just talked with Sammy Watkins and he just asked about recruiting things. It's a theme seeing all of these superstar guys that are really down to earth and they are willing to help and talk about their families. That is something that's really good that Clemson has that's unique."
After seeing the success of Allen and former tight end Brandon Ford, Blazevich said that he knows Chad Morris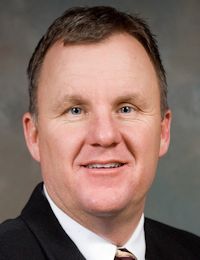 Chad Morris
Offensive Coordinator / QBs
View Full Profile ' offense will prepare him for the next level.
"Their offense speaks for itself. I tell people, 'the proof is in the pudding.' They get the ball to the tight end and they do it fast and effectively," Blazevich said. "Even talking to Dwayne Allen, he said it prepares you for the NFL."
The 6-5, 240 pounder has been a frequent visitor to Clemson, but Blazevich said that he was able to sit in on position meetings and really gain an understanding of the Tigers' offense.
"I thought it was a good practice. Of course, the tempo is always going to be high," he said. "They were throwing it around to the tight end a lot. They were slinging it around to him a lot. To see the meetings and how they carry it out onto the field, it lets the offense make more sense in my mind. You can see it on the screen from the film and then take it out there and it's like, 'okay, this why they are doing what they're doing and these are the checks.' It was really good."
Blazevich came to Clemson Thursday evening to visit with his brother, who is a current student.
"We actually got into Clemson last night," he said. "We went to Georgia yesterday and we got in last night. We went to FCA [Fellowship of Christian Athletes] and hung out with my brother who goes here."
Before Blazevich made it to Clemson, he stopped by Georgia to see how the Bulldogs' spring was going.
"I liked it. I got to walk around campus with my friend David," he said. "I haven't seen the campus. I've only seen the football side. I got to see a different perspective-just seeing downtown and the football part of it again and practice. That was cool."
In addition to the Georgia and Clemson visits, Blazevich has also made trips to Notre Dame and Ohio State; he will visit Ole Miss and Alabama before making a decision in late April.
"I don't really have any favorites. I'm just trying to soak up all the information and take it all in.," he said. "The very earliest [I will commit] will be late April. My last trip will be April 12th to Alabama. I'd like to commit before summer, but once again if I don't know then I'm not going to commit. I also know that spots are limited and that there are guys out there that can fill those spots. I'm trying to hurry up and slow down all at the same time."
As a junior, Blazevich caught 30 passes for 379 yards and five touchdowns. During his junior season, he caught 32 passes for 513 yards and six touchdowns, while also accounting for 69 tackles on defense.