| | |
| --- | --- |
| Jack Leggett named manager for USA Baseball | |
---
| | | |
| --- | --- | --- |
| Friday, March 23, 2018, 9:47 AM | | |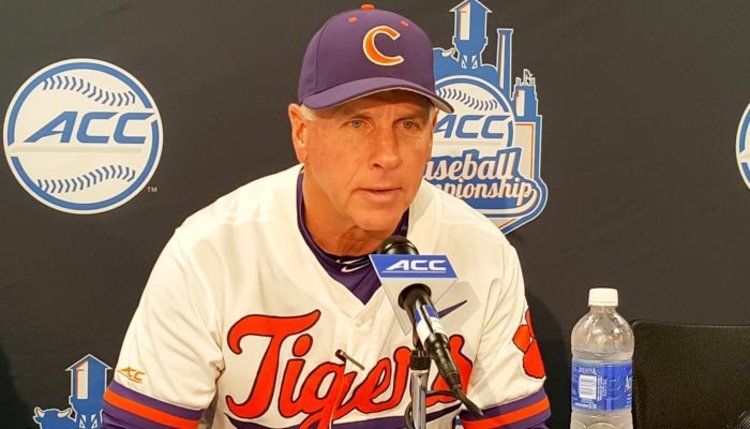 DURHAM, N.C. - USA Baseball announced the 18U National Team coaching staff on Thursday, highlighted by naming American Baseball Coaches Association (ABCA) Hall of Famer Jack Leggett as manager. Scott Bankhead (North Carolina Baseball Academy) will serve as the team's pitching coach in 2018, while Joe Almaraz (St. Louis Cardinals) and Gregg Ritchie (George Washington) join the staff as assistant coaches.
The 2018 18U National Team will travel to Panama City, Panama looking for its fifth consecutive gold medal at the COPABE Pan American "AAA" Championships. The 18U team has won seven straight international tournament titles dating back to 2011, including winning the last four World Baseball Softball Confederation (WBSC) U-18 Baseball World Cups in 2012, 2013, 2015 and 2017.
"Jack brings a wealth of baseball experience to this team and coaching staff, and we are happy to have his passion, history of success and proven ability to motivate and mentor athletes leading the 18U program this year," USA Baseball Executive Director and CEO, Paul Seiler, said. "This entire coaching staff brings together an immensely talented group of coaches and we are confident they can continue to build on the success USA Baseball has had at this age level."
This will mark Leggett's first year as a National Team coach and his second straight year working with USA Baseball after he served as a coach for the 17U National Team Development Program (NTDP) in 2017. Leggett was the head baseball coach at Clemson University from 1994-2015, where he led the Tigers to 955 victories, 21 NCAA Tournament appearances and six College World Series berths. Every single one of his teams compiled winning overall records in his 22 seasons at Clemson and 34 of his players were All-Americans, 31 were First-Team All-ACC players and 11 were selected in the first round of the Major League Baseball First-Year Player Draft.
Leggett guided the Tigers to their second and third No. 1 rankings in school history and Clemson was the seventh-winningest program in the nation during his time as head coach. He was a three-time ACC Coach of the Year recipient and was inducted into the ABCA Hall of Fame in 2014. Leggett also served as a head coach for 14 years at Vermont and Western Carolina before moving to Clemson. In total, he has 1,332 career wins and following the conclusion of the 2015 season, he was the fifth-winningest active Division 1 head coach in the country.
"Coaching for Team USA is something I have always wanted to do and I am excited to begin working with an exceptional group of athletes who are ready to learn and represent the United States," said Leggett. "I am tremendously proud to head to the Pan American Championships with this team to showcase our brand of baseball to the world."
Scott Bankhead will join Leggett on staff as the 2018 squad's pitching coach. Currently the owner of the North Carolina Baseball Academy, Bankhead is making his national team coaching debut in 2018 but he is no stranger to suiting up for Team USA. He served as an 18U National Team Trials coach in 2016 and 2017, and was a member of the Los Angeles 1984 Olympic Team. He was the 16th overall pick in the 1984 MLB Draft out of the University of North Carolina and he spent ten seasons in the Major Leagues, pitching for the Kansas City Royals, Seattle Mariners, Cincinnati Reds, Boston Red Sox and New York Yankees. He finished his professional career with a 4.18 ERA over 901 innings.
Currently a scout for the St. Louis Cardinals, Almaraz will make his USA Baseball coaching debut as an assistant in 2018. Prior to his time scouting for the Cardinals, Almaraz coached at the high school, college and professional levels, and ran a baseball academy for the Los Angeles Dodgers. He was a high school baseball coach for 12 years and then spent time as a junior college coach before moving to the minor leagues where he coached in the Arizona Diamondbacks, Baltimore Orioles and Cardinals systems. In addition, Almaraz has been a scout for the Cardinals since 2005 and has scouted or helped sign players like Michael Wacha, Matt Carpenter and Kolten Wong. During his time with the organization, the Cardinals have won two World Series titles.
Ritchie will reprise his role as 18U National Team hitting coach for the second consecutive year in 2018. In 2017, he helped lead Team USA to an undefeated record and a fourth consecutive WBSC U-18 Baseball World Cup title. Under his direction, the team hit .273 and had a .418 slugging percentage, with 16 doubles, five triples and six home runs over nine games. He also served as a coach at the 2016 17U NTDP and 18U trials. Ritchie is in his sixth season at the helm for George Washington University, where he was named Atlantic 10 Coach of the Year in 2013. That year, he led the Colonials to their first postseason berth since 2006 and then followed that with back-to-back postseason appearances in 2015 and 2016. He began his coaching career in the Chicago White Sox organization, where he worked at various levels for 10 years, before serving as the hitting coach for the Pittsburgh Pirates in 2011 and 2012.
The USA Baseball Tournament of Stars will once again mark the beginning of the 18U National Team schedule in 2018. The event serves as the primary identification event for the team and is made up of 80 of the best baseball players in the country that are international age-eligible (born January 1, 2000 or 2001). The 2018 Tournament of Stars will be held at the USA Baseball National Training Complex in Cary, North Carolina, June 18-23.
More information about the 2018 18U National Team Trials and Training, as well as the COPABE Pan Am Championships, will be announced at a later date.
For the most up-to-date information on the 18U National Team, follow @USABaseball18U and @USABaseball on Twitter.