---
Opposing Quarterbacks
In yesterday's blog we took a look at the quarterbacks of the ACC and ranked each unit 1-12. Clemson will face nine teams that have their starting quarterback back again this season. I would hope that one of the goals this season would to not repeat last season when the Tigers defense made opposing signal callers look like Tom Brady or Cam Newton.
Last year it seemed every week Clemson gave a quarterback a chance to have a career day. It happened too often last season.
Troy
I really like Corey Robinson and he did have a good season a year ago by completing 316 of 508 for 3,411 yards with 21 touchdowns and 15 picks. Against the Tigers in the opener he hit on 24 of 42 passes for 258 yards with one touchdown and one interception. This was not a career day but it was a solid performance.
Wofford
Mitch Allen is another good quarterback but Clemson made him look like J.C. Watts last year. Allen had 89 yards rushing on 13 carries including a 27-yard touchdown run. He only completed two of the seven passes he attempted but they were for 127 yards. Allen hit Brenton Bersin on a 66-yard score. His other completion was another a 61-yarder to Bersin. At the end of the day Clemson avoided the upset but Allen helped Wofford to 27 points.
Auburn
Brian Trotter was no Cam Newton but he was solid in going 12 for 25 for 198 yards with one touchdown and one interception. It was not a great day but he was solid.
Florida State
Clint Trickett was a skinny freshman that looked like he was 15-years old when he entered Death Valley a season ago but he put on a show and almost lead his team to a win. Trickett was 24 of 38 in his first start for 336 yards with three touchdowns and only one pick. He helped the Seminoles to 30 points without their starting quarterback. This was a career day for Trickett.
Virginia Tech
Logan Thomas had a terrific sophomore season but this was not his night. The big fella was just 15 of 27 through the air for only 125 yards with one interception and no scores. He had 12 carries for only eight yards in leading the Hokies to only three points. This was Thomas' worst night of his career.
Boston College
Chase Rettig was another young quarterback that was not feared by defensive coordinators. Rettig went just 13 of 20 against the Tigers last season. He threw for 129 yards and one touchdown and one interception in the 36-14 loss. This was an average day.
Maryland
The Terps changed quarterbacks heading into the Clemson game. Danny O'Brien was supposed to be the man but he struggled and was replaced by C.J. Brown. Brown did little before this night and not much after it but Clemson made him look like Michael Vick. Brown finished the night with 162 yards rushing and a touchdown on 22 carries. He was 17 of 35 for 177 yards through the air with three more touchdowns and only one interception. The first time starter had a career night in leading his team to 45 points in a losing effort.
North Carolina
Clemson blew away North Carolina who turned it over six times but Bryn Renner was solid except for three interceptions. The sophomore was 19 of 33 for 264 yards and two touchdowns. The Tar Heels put up 38 on the Tigers but their secondary and turnover doomed the upset bid.
Georgia Tech
Tevin Washington was an above average option quarterback until he went off for 176 yards and a touchdown on 27 carries against the Tigers. He also threw for 60 yards and helped the Jackets hold the ball for 39 minutes in an upset of the sixth-ranked Tigers. This was the best game of Washington's career.
Wake Forest
I think the world of Tanner Price who was solid against Clemson in his upset bid. The left-hander was 24 of 37 for 172 yards with a score and no interceptions in Death Valley. Price played very well in leading his team to 28 points against Clemson but this was not a career day.
NC State
I also really like Mike Glennon and think he is going to make it in the NFL after this season but Glennon had a great game against Clemson in the Wolfpack's 37-13 pounding of seventh-ranked Clemson. Glennon was 19 of 29 for 253 yards and three touchdowns without an interception in the biggest win of the season for State.
South Carolina
Conner Shaw is a good but not spectacular signal caller for South Carolina but once again Clemson's defense made him look like Vince Young. Shaw ran for 107 yards and a touchdown and passed for 210 yards and three more touchdowns. Needless to say, this was a career day for Shaw who helped the Gamecocks to 34 points against their arch rival.
Virginia Tech
Logan Thomas rebounded from the regular season loss and enjoyed a great season until Clemson harassed him again. In the ACC title game Thomas was just 22 of 44 passing for 274 yards and one touchdown with two picks. He was held to two yards rushing on 12 carries and was completely frustrated from the opening series.
West Virginia
Geno Smith had a great season but Clemson made him look like Tom Brady in the Orange Bowl. The Florida native went 32 of 43 for 407 yards and six touchdowns without an interception. He also rushed for a seventh touchdown in leading his team to 70 points. Smith has had a great career but nothing like this incredible performance.
In summary Clemson did a great job on Logan Thomas in both games. The Tigers were not killed by quarterbacks at Auburn and Boston College, but the rest of the schedule saw the opposing quarterback have a good or all too often career day. This cannot be the case for Brent Venables who takes over the reigns of the Tiger defense in 2012.
The Brad Hughes All-State Insurance Agency
Prayer List
We have started a prayer list on the blog. Here are the guidelines:
If you are offended by prayer or prayer lists then I apologize in advance. The blog is free and the prayer list will be on the bottom of the page so you don't have to read it.
If you would like to add someone to the list please email me at mickeyplyler@hotmail.com
*Please let me know when it is appropriate to take the person off of the prayer list.
Those who need our prayers include:Finn Brookover, Mary-Louise Pawlowski (John's daughter), Jo Ann Bachman, Kenneth Bryant, Pruitt Martin, Got igers and his family, David Rowland, Leonard, Gillespie and his family, Jim S, Daniel Rosborough, The Huffman family, Nancy Winkler, John Reeve, Ethel Southard, Vinnie Brock, Kaitlyn L, Susan Miller, Joyce Harley, Steve Proveaux, Jeffrey Greene, the Hutto family, Sherl Drawdy, Caleb Kennedy, Teresa O'Connor, Matt Jacobs,Perrin Seigler, Candee Massee, Lindsey Jordan, Sam Catoe, Tyler Felch, the Nicolopulos family, "the Jacksonville, FL guys", Kim Sims, the Coyle family, Ryleigh Tedder, Steve Lee, Kelly Trakas, Jimmy Moore, the Thomas. V Family, Emary Claire Young, Kitty Bowers,Julie Locke, the Scheider family, Lauren Kittles' family, Frank Gentry, Joyce Bussey, Stacey McKeown, Dale Childs, Larry Lentz, Jr, Carl Sharperson, Scott Hannon, William Perry, Tyler Swaney, Lillian, Mark Feit, David Frame, Chad Berry, the family of Matthew M. Watson, the Dowis family, Shervin Messer, Alan Putnam, the Olivers, Lee Tate, Ronnie Abrams, Eddie Greene, the Jackson family, Bill Vader, Jim Taylor, Tina DeWitt, Rock Horne, Christopher Tuten, Bobby Wayne Thomas, Emma and Danielle Carothers, Robert Ditty, Mr. and Mrs. Murray Smith, Dot Cartee, Ayden Mills, Millie Heatley, Lynn Martin and family, Michael Pinson, Jake David family, Angie Crowley, Ira, Mike Tolson, Poly Wells, Dr. Muriel Bishop, Jack Cunningham, Emily Jefford Meister, Zachary Stoller, Aaron Clackum, Pat James, Cortney Moore, William Moore, Angelia and Savannah Anderson, William Ross, Meredith Legg, Scott Johns, Frank Carroll, Brandon Thompson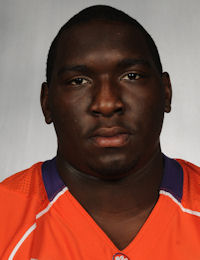 Brandon Thompson
Defensive Tackle
#98 6-2, 310
Thomasville, GA
View Full Profile , Alvin Sammons, Georgine McAlhaney, Glen Davis, Mike Price, Clay Childers, Aaron Knight, Danielle Johnston and family, Nicholas Abrams, Lana Kuykendall, Gary, Billy McLeroy, Gary G., William Huggins.

Upgrade Your Account
Unlock premium boards and exclusive features (e.g. ad-free) by upgrading your account today.
Upgrade Now