| | |
| --- | --- |
| One Loss Can't Turn Into Two | |
---
One Loss Can't Turn Into Two
There is a saying college football that says, "You can't let one loss beat you twice." It means that some teams let a loss demoralize them or some teams have a hangover from a loss and they lose to a team they shouldn't the following week.
In the past Clemson has been guilty of this quite often.
The first time I noticed it happening in my days of watching college football was in 1984. Clemson was ranked second in the country and got its heart ripped out by Kevin Butler on a 60-yard field goal at the buzzer in Athens, GA.
The Tigers were on probation that season and after the loss had little to play for. They were ineligible for an ACC title and bowl game, so the team was focused on an undefeated season and a shot at one poll's national title. Once Georgia beat Clemson that September the air went out of the program.
The following week Clemson again headed into the Peach State and was upset by Georgia Tech 28-21. The Tigers had little energy and looked lifeless.
Coach Danny Ford did a good job in his day of getting the team focused after a loss except for the 1984 season. In fact, other than 1984, Ford lost back-to-back games in the regular season only four times in his career. Twice it happened in 1980. It happened with a bad Clemson team in 1985 twice also. I maintain the reason the 1980 and 1985 teams lost back-to-back games had nothing to do with mental preparation. They lost because they were not a very good football team.
Ford was masterful at finding a way to motivate, even after a loss. Few coaches have been able to do that quite as successfully.
Ken Hatfield was at Clemson from 1990 until 1993. The only time it happened to him was in 1992.
Tommy West inherited a mess. He was in Tigertown from 1994 until 1998. West's teams lost back-to-back regular season games twice in 1994, once in 1997 and four in a row in 1998 on two occasions.
Tommy Bowden took over in 1999 and stayed until 2008. Bowden's team lost back-to-back games in the regular season once in 2000, once in 2001, once in 2002, four in a row in 2004, three in a row in 2005, once in 2006, once in 2007 and once in 2008.
Dabo Swinney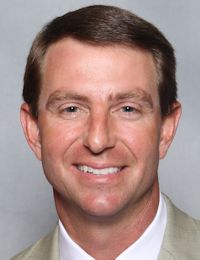 Dabo Swinney
Head Coach
View Full Profile took over in 2008. His teams lost back-to-back regular season games once in 2009, three in a row in 2010 and once last season.
Obviously talent is the biggest piece of the equation. Usually the better teams wins on Saturday. But some very talented teams across the country can find themselves stepping on their bottom lips and pouting instead of focusing on the next opponent.
Coaching plays a factor in this also. A head coach is the main factor here. He has to make sure a team is mentally and emotionally rebounded by the next Saturday. It is his job to make his team focus throughout the week and put the previous game behind them.
Finally, leadership within the team is a factor. The leaders of a team must find a way to make sure their teammates are not feeling sorry for themselves and dwelling over the past loss.
Monday, Tajh Boyd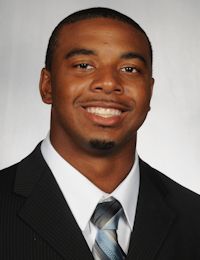 Tajh Boyd
RS Jr. Quarterback
#10 6-1, 225
Hampton, VA
View Full Profile called a players only meeting at Clemson. This was his leadership in an attempt to prevent the Tigers from having the FSU loss cause a loss in Chestnut Hill this weekend.
The human mind is a powerful tool. Focus and confidence are fascinating aspects of human performance and yet we still can't predict their level in each of us.
A friend suggested to me the other day that these guys only play 12 times a year and they should be focused every game. I replied that these guys are young and at 44 I don't focus all of the time.
On the golf course how many times have you let one bogey lead to another? It happens on the PGA Tour every week. That is one of the reasons they keep a stat called "Bounce back" that measures the score of a tour player on the hole after he made a bogey or worse.
The momentum or perception of positive or negative momentum in our minds is powerful.
In this blog we could get into why Boston College is 114th in the country running the football and 16th passing. We could get into the Eagles' offense which is 60th in the country in total yards and 81st in scoring. Sure I could state such facts as their defense being rated 94th against the run 38th against the pass, 67th in total defense and 47th in scoring defense.
But this blog is not about the team wearing dark jerseys this weekend. This is about Clemson's biggest opponent this weekend...themselves.
The Brad Hughes All-State Insurance Agency
Prayer List
We have started a prayer list on the blog. Here are the guidelines:
If you are offended by prayer or prayer lists then I apologize in advance. The blog is free and the prayer list will be on the bottom of the page so you don't have to read it.
If you would like to add someone to the list please email me at mickeyplyler@hotmail.com
*Please let me know when it is appropriate to take the person off of the prayer list.
Those who need our prayers include:Finn Brookover, Mary-Louise Pawlowski (John's daughter), Jo Ann Bachman, Kenneth Bryant, Pruitt Martin, Got igers and his family, David Rowland, Leonard, Gillespie and his family, Jim S, Daniel Rosborough, The Huffman family, Nancy Winkler, John Reeve, Ethel Southard, Vinnie Brock, Kaitlyn L, Susan Miller, Joyce Harley, Steve Proveaux, Jeffrey Greene, the Hutto family, Sherl Drawdy, Caleb Kennedy, Teresa O'Connor, Matt Jacobs,Perrin Seigler, Candee Massee, Lindsey Jordan, Sam Catoe, Tyler Felch, the Nicolopulos family, "the Jacksonville, FL guys", Kim Sims, the Coyle family, Ryleigh Tedder, Steve Lee, Kelly Trakas, Jimmy Moore, the Thomas. V Family, Emary Claire Young, Kitty Bowers,Julie Locke, the Scheider family, Lauren Kittles' family, Frank Gentry, Joyce Bussey, Stacey McKeown, Dale Childs, Larry Lentz, Jr, Carl Sharperson, Scott Hannon, William Perry, Tyler Swaney, Lillian, Mark Feit, David Frame, Chad Berry, the family of Matthew M. Watson, the Dowis family, Shervin Messer, Alan Putnam, the Olivers, Lee Tate, Ronnie Abrams, Eddie Greene, the Jackson family, Bill Vader, Jim Taylor, Tina DeWitt, Rock Horne, Christopher Tuten, Bobby Wayne Thomas, Emma and Danielle Carothers, Robert Ditty, Mr. and Mrs. Murray Smith, Dot Cartee, Ayden Mills, Millie Heatley, Lynn Martin and family, Michael Pinson, Jake David family, Angie Crowley, Ira, Mike Tolson, Poly Wells, Dr. Muriel Bishop, Jack Cunningham, Emily Jefford Meister, Zachary Stoller, Aaron Clackum, Pat James, Cortney Moore, William Moore, Angelia and Savannah Anderson, William Ross, Meredith Legg, Scott Johns, Frank Carroll, Brandon Thompson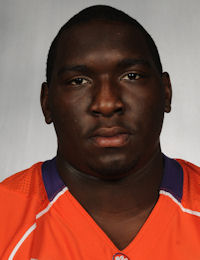 Brandon Thompson
Defensive Tackle
#98 6-2, 310
Thomasville, GA
View Full Profile , Alvin Sammons, Georgine McAlhaney, Glen Davis, Mike Price, Clay Childers, Aaron Knight, Danielle Johnston and family, Nicholas Abrams, Lana Kuykendall, Gary, Billy McLeroy, Gary G., William Huggins, Jim Bennett, Chantz Fowler, Ethel McElveen, Michele Gurganus, William Gentry, Lewis Usher and Tanya Sanders, Shon Cooper, Nick Collins, Travis Patterson, Nick Chrisley, Bud Long, Arthur R. Cressman Sr, Jennifer Chancy, Eden Chandler, Amanda Peake, Danny Hammond.

Upgrade Your Account
Unlock premium boards and exclusive features (e.g. ad-free) by upgrading your account today.
Upgrade Now