---
Lathered Up
My college roommate used to talk about the Ford years and say that we dominated teams when we got a running back "lathered up."
The phrase refers to the games where a running back gets a bunch of carries and gets stronger as the game goes on. He loves it when a running back carries it 25 times and his best carries are in the fourth quarter when the defenses are getting more tired and the back appears to get stronger.
Vince Dooley was asked by a reporter one time about using Herschel Walker too much in the running game. Some were concerned that Herschel would break down or wear down because he was carrying the ball 30-35 times a game. Dooley responded, "You know I asked Herschel about being concerned with too many carries but he assured me the ball was not too heavy."
I say in 2012 lets get Andre Ellington
Andre Ellington
RS Sr. Running Back
#23 5-10, 190
Moncks Corner, SC
View Full Profile lathered up.
South Carolina does it with Marcus Lattimore. The All-American candidate has played 21 games for the Gamecocks and he has 20 or more carries in 10 of those games.
Ellington has played 36 games at Clemson and has eight games where he has 20 or more carries.
Lattimore and Ellington are ranked among the top ten backs in the country according to several preseason magazines but USC uses Lattimore much more. Yes he is bigger back but both have had injuries in the past. Sure, Lattimore is a different style back than Ellington but both are among the best in their leagues.
South Carolina is 10-0 in the games where Lattimore carries the ball 20 or more times. In the six losses where Lattimore has played he has averaged a little more than 12 carries per game.
Clemson is 7-1 in the games where Ellington has 20 or more carries per game with the lone loss to eventual national champion Auburn in overtime on the road. In the 13 games when Ellington has played and Clemson has lost the game, he has averaged a little more than nine carries per game.
Those numbers may be a little skewed due to the fact that most teams run the ball when they are ahead in the fourth quarter but I still think there is something to the numbers.
Sometimes I hear people describe a back and say that he is an every down back who can carry it 25 times a game. I don't know where the number 25 comes from because few carry it 25 times a game anymore. Last season only two players in college football averaged 25 or more carries per game.
Lattimore has 25 or more carries five times in his career and the Gamecocks are 5-0 in those games. Ellington has 25 or more carries once in his career and that was exactly 25 carries in last year's win against Wake Forest.
Sure Ellington is not the biggest back in the world and he has had injury issues, but I would love to see this offense just keep giving him the ball like USC does to Lattimore. The Gamecocks gave it to Lattimore 37 times against Georgia in 2010. He carried it 40 times in a win at the Swamp the same season against Florida. Heck he had 37 carries against Navy last season.
I love Tajh Boyd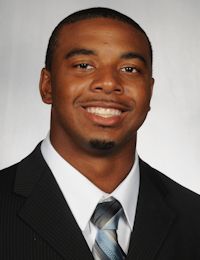 Tajh Boyd
RS Jr. Quarterback
#10 6-1, 225
Hampton, VA
View Full Profile and think he had a great year. Sammy Watkins
Sammy Watkins
So. Wide Receiver
#2 6-1, 200
Fort Myers, FL
View Full Profile is one of the most electric players in college football. Nuk Hopkins is one of my favorite players ever at Clemson. I just think this offense is best when it is balanced but the balanced is because of the running game opening up opportunities with the play action passing game.
I do know that Chad Morris wants to run the ball more and wants to do it with more of a physical presence in the running game.
To me the best Clemson looked on offense last season was the Maryland game. The Tigers had 576 yards of total offense. They averaged 7.6 yards per play. They scored 56 points. And they were the most balanced of any game all year. Why? Because of the 306 rushing yards including 212 yards on 24 carries from Ellington.
Maybe this offense can't afford to give the ball to Ellington 25 times a game because he can wear down and he has been injury prone. Maybe he is not big enough to handle that kind of load. Maybe this offensive line is not capable of providing the kind of holes that could see Ellington have big games on the ground. But if given my preferences, I would love to see Ellington have a monster season and 250-275 carries this season. Tajh Boyd would have a better year as a passer and the wide outs would benefit as the defense would have to use the safeties more to stop the pass.
The Brad Hughes All-State Insurance Agency
Prayer List
We have started a prayer list on the blog. Here are the guidelines:
If you are offended by prayer or prayer lists then I apologize in advance. The blog is free and the prayer list will be on the bottom of the page so you don't have to read it.
If you would like to add someone to the list please email me at mickeyplyler@hotmail.com
*Please let me know when it is appropriate to take the person off of the prayer list.
Those who need our prayers include:Finn Brookover, Mary-Louise Pawlowski (John's daughter), Jo Ann Bachman, Kenneth Bryant, Pruitt Martin, Got igers and his family, David Rowland, Leonard, Gillespie and his family, Jim S, Daniel Rosborough, The Huffman family, Nancy Winkler, John Reeve, Ethel Southard, Vinnie Brock, Kaitlyn L, Susan Miller, Joyce Harley, Steve Proveaux, Jeffrey Greene, the Hutto family, Sherl Drawdy, Caleb Kennedy, Teresa O'Connor, Matt Jacobs,Perrin Seigler, Candee Massee, Lindsey Jordan, Sam Catoe, Tyler Felch, the Nicolopulos family, "the Jacksonville, FL guys", Kim Sims, the Coyle family, Ryleigh Tedder, Steve Lee, Kelly Trakas, Jimmy Moore, the Thomas. V Family, Emary Claire Young, Kitty Bowers,Julie Locke, the Scheider family, Lauren Kittles' family, Frank Gentry, Joyce Bussey, Stacey McKeown, Dale Childs, Larry Lentz, Jr, Carl Sharperson, Scott Hannon, William Perry, Tyler Swaney, Lillian, Mark Feit, David Frame, Chad Berry, the family of Matthew M. Watson, the Dowis family, Shervin Messer, Alan Putnam, the Olivers, Lee Tate, Ronnie Abrams, Eddie Greene, the Jackson family, Bill Vader, Jim Taylor, Tina DeWitt, Rock Horne, Christopher Tuten, Bobby Wayne Thomas, Emma and Danielle Carothers, Robert Ditty, Mr. and Mrs. Murray Smith, Dot Cartee, Ayden Mills, Millie Heatley, Lynn Martin and family, Michael Pinson, Jake David family, Angie Crowley, Ira, Mike Tolson, Poly Wells, Dr. Muriel Bishop, Jack Cunningham, Emily Jefford Meister, Zachary Stoller, Aaron Clackum, Pat James, Cortney Moore, William Moore, Angelia and Savannah Anderson, William Ross, Meredith Legg, Scott Johns, Frank Carroll, Brandon Thompson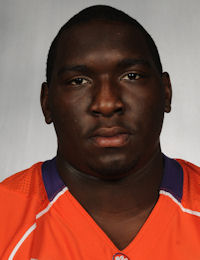 Brandon Thompson
Defensive Tackle
#98 6-2, 310
Thomasville, GA
View Full Profile , Alvin Sammons, Georgine McAlhaney, Glen Davis, Mike Price, Clay Childers, Aaron Knight, Danielle Johnston and family, Nicholas Abrams, Lana Kuykendall, Gary, Billy McLeroy, Gary G., William Huggins, Jim Bennett, Chantz Fowler.

Upgrade Your Account
Unlock premium boards and exclusive features (e.g. ad-free) by upgrading your account today.
Upgrade Now