---
LSU Review
Clemson's 25-24 walk-off win over LSU in Monday's Chick-fil-a Bowl was one of the most memorable in school history.
After the game, some said this was a "landmark win." Some have said this win will lead to bigger and better things. I am not sure what it means in the future but it does bring instant respect to the program.
This was a gutsy performance from a team that showed mental and physical toughness. It was a game that showed resiliency from a bunch of tough players who were tired of hearing how much tougher LSU was going into the game.
This game gave us some incredible individual performances. Tajh Boyd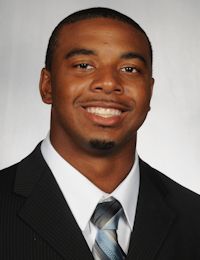 Tajh Boyd
RS Jr. Quarterback
#10 6-1, 225
Hampton, VA
View Full Profile , Nuk Hopkins, Brandon Ford
Brandon Ford
Gr. Tight End
#80 6-4, 240
Wando, SC
View Full Profile , Isaiah Battle
Isaiah Battle
Fr. Offensive Tackle
#79 6-6, 280
St. George, VA
View Full Profile , Malliciah Goodman
Malliciah Goodman
Sr. Defensive End
#97 6-4, 270
Florence, SC
View Full Profile , Grady Jarrett
Grady Jarrett
So. Defensive Tackle
#50 6-1, 290
Conyers, GA
View Full Profile , D.J. Reader
D.J. Reader
Fr. Defensive Tackle
#48 6-3, 335
Greensboro, NC
View Full Profile , Tig Willard and Travis Blanks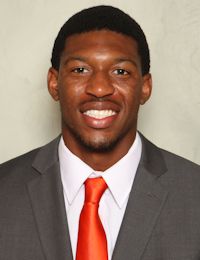 Travis Blanks
Fr. Defensive Back
#11 6-1, 190
Tallahassee, FL
View Full Profile were some of the guys that really stood out to me.
This game also gave us some unbelievable numbers.
Clemson ran 100 plays while LSU ran only 48. I can't remember a team running more than twice as many plays as the opponent.
Clemson had 32 first downs while LSU had nine.
Both teams had 15 drives. LSU had 12 drives of three plays or less. Only three LSU drives were more than three plays. They had two six-play drives and one eight-play drive. Clemson held LSU to eight three-and-outs.
Clemson only had five drives of three or less plays. Seven of Clemson's 15 drives were eight plays or more. Clemson had one ten-play drive, two 11-play drives, one 12-play drive and a 13-play drive.
Short yardage was a key. Four times LSU had third and two or less and all four times Clemson stopped them. Twice they held Jeremy Hill on running plays, once they sacked Mettenberger and once they batted down a pass.
LSU was big and physical on both lines of scrimmage but Clemson held LSU to 99 yards rushing and ran for 99 yards. Clemson ran the ball 50 times while LSU ran it 25 times.
We thought Clemson had the better passing game but had no idea it would turn into a 346-142 yard advantage.
Clemson doubled LSU's yardage 445 to 219.
The time of possession advantage for Clemson was 36:21 to 23:39.
Clemson dominated the fourth quarter. LSU ran it twice for minus-six yards and threw it four times for seven yards. LSU totaled six plays for one yard in the fourth quarter. They had the ball for 3:34 in the final quarter.
Clemson ran 32 plays in the fourth quarter for 169 yards. Clemson had the ball for 11:26 in the final stanza.
Third downs were huge in this one. LSU converted on only three of 13 third downs while Clemson converted eight of 18 third downs and one huge fourth down.
This game reminded us of several things that are key about this program. First is the idea that Boyd is a warrior. His toughness is what this program is all about. His teammates know it, the Clemson fans know it and now the country knows it. Boyd is a great leader who led this team by example. The toughness he showed Monday night should be legendary. Time and time again he took a beating and time and time again he kept getting up.
We also got a glimpse of Battle who came in to play left tackle when Gifford Timothy
Gifford Timothy
RS So. Offensive Tackle
#70 6-6, 310
Middletown, DE
View Full Profile went down to injury. Battle is a future star but is still a year or two away. However, Monday night he went head to head with Sam Montgomery and won more than his share of the battles. This is a great sign for the future of this offensive line.
We got perhaps our final look at Hopkins and if that was the last time he donned the orange and white then he went out with a great performance. His 13 receptions for 191 yards and two touchdowns will be remembered for a long time. Hopkins will go down as one of the best wide receivers in school history.
This game gave us another look at an improved defensive line that produced eight sacks including four in the first quarter. Goodman had the best game of his career. Jarrett continued to impress with two more sacks. This unit continued to improved as the season went on and both Dan Brooks
Dan Brooks
Assistant Coach / Defensive Line
View Full Profile and Marion Hobby
Marion Hobby
Assistant Coach / Defensive Ends
View Full Profile deserve credit for the improvement.
I think defensive coordinator Brent Venables
Brent Venables
Defensive Coordinator / Linebackers
View Full Profile deserves a bunch of credit as well. The game plan was sound and his defense played much better in the second half of the season.
This is the kind of win that we could look back on ten years from now and claim as the major turning point of the program. However we don't know that at this point.
This is the kind of win that could help recruiting this year and beyond but we don't know that at this point.
This win could mean Clemson finishes in the top ten this season and might be a pre-season top ten team next season but we don't know that at this point. There are a lot of things that this win could mean to the future of the program but those are not known yet.
What this win does mean is 11 wins for this team. It was only the fourth time Clemson won 11 games in one season.
This win also means national respect. When you beat a top ten SEC team it means national respect.
Monday night was a great night for Clemson's football program and hopefully the next in long line of great days in the future.
The Brad Hughes All-State Insurance Agency
Prayer List
We have started a prayer list on the blog. Here are the guidelines:
If you are offended by prayer or prayer lists then I apologize in advance. The blog is free and the prayer list will be on the bottom of the page so you don't have to read it.
If you would like to add someone to the list please email me at mickeyplyler@hotmail.com
*Please let me know when it is appropriate to take the person off of the prayer list.
Those who need our prayers include:Finn Brookover, Jo Ann Bachman, Kenneth Bryant, Pruitt Martin, Got igers and his family, David Rowland, Leonard, Gillespie and his family, Jim S, Daniel Rosborough, The Huffman family, Nancy Winkler, John Reeve, Ethel Southard, Vinnie Brock, Kaitlyn L, Susan Miller, Joyce Harley, Steve Proveaux, Jeffrey Greene, the Hutto family, Sherl Drawdy, Caleb Kennedy, Teresa O'Connor, Matt Jacobs,Perrin Seigler, Candee Massee, Lindsey Jordan, Sam Catoe, Tyler Felch, the Nicolopulos family, "the Jacksonville, FL guys", Kim Sims, the Coyle family, Ryleigh Tedder, Steve Lee, Kelly Trakas, Jimmy Moore, the Thomas. V Family, Emary Claire Young, Kitty Bowers,Julie Locke, the Scheider family, Lauren Kittles' family, Frank Gentry, Joyce Bussey, Stacey McKeown, Dale Childs, Larry Lentz, Jr, Carl Sharperson, Scott Hannon, William Perry, Tyler Swaney, Lillian, Mark Feit, David Frame, Chad Berry, the family of Matthew M. Watson, the Dowis family, Shervin Messer, Alan Putnam, the Olivers, Lee Tate, Ronnie Abrams, Eddie Greene, the Jackson family, Bill Vader, Jim Taylor, Tina DeWitt, Rock Horne, Christopher Tuten, Bobby Wayne Thomas, Emma and Danielle Carothers, Robert Ditty, Mr. and Mrs. Murray Smith, Dot Cartee, Ayden Mills, Millie Heatley, Lynn Martin and family, Michael Pinson, Jake David family, Angie Crowley, Ira, Mike Tolson, Poly Wells, Dr. Muriel Bishop, Jack Cunningham, Emily Jefford Meister, Zachary Stoller, Aaron Clackum, Pat James, Cortney Moore, William Moore, Angelia and Savannah Anderson, William Ross, Meredith Legg, Scott Johns, Frank Carroll, Brandon Thompson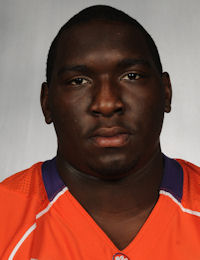 Brandon Thompson
Defensive Tackle
#98 6-2, 310
Thomasville, GA
View Full Profile , Alvin Sammons, Georgine McAlhaney, Glen Davis, Mike Price, Clay Childers, Aaron Knight, Danielle Johnston and family, Nicholas Abrams, Lana Kuykendall, Gary, Gary G., William Huggins, Jim Bennett, Chantz Fowler, Ethel McElveen, Michele Gurganus, William Gentry, Lewis Usher and Tanya Sanders, Shon Cooper, Nick Collins, Travis Patterson, Amanda Peake, Danny Hammond, Chip Turner, Nick Collins, Allen Steen, The Sturkey Family, James Caylor, the Lance family, Marcus Lattimore, Nick Chrisley's family, Allison Williams, Lt. Kyle Walker, Summer and Joel Johnson, Nicole O'Donnell, Jennifer McManus, James O. Johnson, Joy Pruett and family, Patrick Heher, Bill Schmidt, Jack Bailey, Bill Early, Gardner Family, Charles Turner, Kathy Bartholomew, Ray Sanders, David and Robin Blocker, our great country and the men and women in uniform that protect and serve it every day plus their families.

Upgrade Your Account
Unlock premium boards and exclusive features (e.g. ad-free) by upgrading your account today.
Upgrade Now