---
Georgia Tech Review
Clemson dominated the fourth quarter in front of a jacked up crowd to beat Georgia Tech 47-31 in Death Valley Saturday.
There were a bunch of very positive things that came out of the win but perhaps the most impressive thing might have been the fact that Clemson outscored Tech 17-0 in the final 10:29 of the game.
Clemson's offensive was once again impressive. The Tigers finished with 601 yards of total offense. That ranks eighth in school history in total offense and is the most yards of total offense by Clemson since last season when Clemson had 624 yards against Auburn.
Clemson ran 93 plays compared to 60 by Georgia Tech. The Tigers won the time of possession battle which is the opposite of what happened when these two teams played last season. Part of the reason why Clemson had 31 first downs compared to Tech's 17 is the impressive third down conversions. Clemson was 13 of 19 on third downs and 1 of 1 on fourth downs.
Another impressive stat is that Clemson had just two penalties and punted only once.
The 47 points against Georgia Tech is the most points scored by Clemson at home against Georgia Tech in school history. The previous high was 41 points in 1983.
Saturday was another big day for Tajh Boyd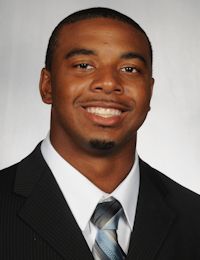 Tajh Boyd
RS Jr. Quarterback
#10 6-1, 225
Hampton, VA
View Full Profile . He was off a little in the passing game at times but made some terrific drive saving runs. Boyd rushed for a career-high 63 yards. His previous career-high came against Auburn earlier this season when he rushed for 58 yards.
Boyd's 397 passing yards and 63 rushing yards for a total of 460 yards of total offense. That is second most yards of total by an individual player in school history. The record is 517 yards of total offense by Woodrow Dantzler in 2001 against NC State.
Boyd became Clemson's all-time career leader in touchdown passes with 51 career touchdown passes. He passed for a career-high 397 yards Saturday. That ranks second in school history in passing yards behind Charlie Whitehurst
Charlie Whitehurst
Quarterback
#6 6-4, 225
Duluth, GA
View Full Profile 's 420 passing yards against Duke in 2002. He is now third in Clemson history in career passing yards with 5,905. He trails Woodrow Dantzler (6,037) for second place.
Andre Ellington
Andre Ellington
RS Sr. Running Back
#23 5-10, 195
Moncks Corner, SC
View Full Profile had a solid game boosted by his 47 yards receiving. The Tigers had a hard time running between the tackles as Ellington had only 82 yards rushing but he was a bigger factor in the passing game.
Roderick McDowell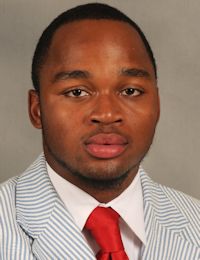 Roderick McDowell
RS Jr. Running Back
#25 5-9, 195
Sumter, SC
View Full Profile had nine carries for 56 yards and a career-high two touchdowns. He now has five touchdowns for the season and seven for his career. He has a rushing touchdown in back-to-back games and has scored in four of the Tigers' six games this season and five out of the last seven over two years because he scored in the Orange Bowl against West Virginia. McDowell also had a 23 yard reception.
DeAndre Hopkins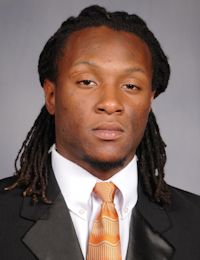 DeAndre Hopkins
Jr. Wide Receiver
#6 6-2, 205
Central, SC
View Full Profile continued his All-American season. The Clemson native had seven receptions for 173 yards and two touchdowns. His 173 receiving yards is fifth-best in school history. Hopkins now has eight touchdown receptions this season, giving him 17 for his career. That ties him with Perry Tuttle for third place in school history for career touchdown receptions. Hopkins has had at least 100 yards receiving in four of Clemson's six games this season, and a touchdown catch in five of the six as well.
Sammy Watkins
Sammy Watkins
So. Wide Receiver
#2 6-1, 205
Fort Myers, FL
View Full Profile did not have a break out game but did have six catches for 42 yards and 71 yards in kick returns.
Charone Peake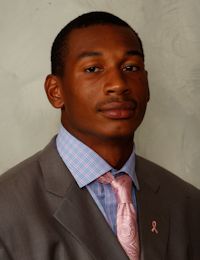 Charone Peake
So. Wide Receiver
#19 6-3, 200
Moore, SC
View Full Profile enjoyed a solid effort with two catches for 43 yards.
Clemson was six for six in the red zone but had to settle for three field goals. Chandler Catanzaro
Chandler Catanzaro
RS Jr. Punter / Kicker
#39 6-2, 195
Greenville, SC
View Full Profile went three for three in field goals and has now made 19 consecutive field goals and is 11-for-11 this season.
Defensively, Clemson still has plenty of issues but they showed some signs. Clemson's original plan was for the corners to crash the pitch man on the option but Tech answered by throwing the ball early and scored their first touchdown on 81 yards through the air.
The Tigers adjusted to the pass but as a result was hurt with the pitch man on the option attack. Clemson did play well in short yardage situations though.
The Tigers made perhaps the biggest play of the game after Tech botched a kick off return and started a fourth quarter drive at their own one yard line. Two plays later Spencer Shuey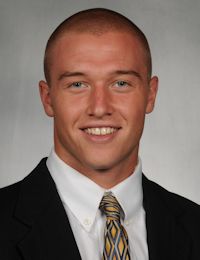 Spencer Shuey
RS Jr. Linebacker
#33 6-3, 230
Charlotte, NC
View Full Profile tackled Orwin Smith in the endzone for a safety to give the Tigers a 40-31 lead.
This was it a perfect game and much is left to be fixed during an open date. But this team is 5-1, ranked 13th in the country and has a chance to get ready for a second half of the season after beating an opponent that has given them a hard time in the past.
The Brad Hughes All-State Insurance Agency
Prayer List
We have started a prayer list on the blog. Here are the guidelines:
If you are offended by prayer or prayer lists then I apologize in advance. The blog is free and the prayer list will be on the bottom of the page so you don't have to read it.
If you would like to add someone to the list please email me at mickeyplyler@hotmail.com
*Please let me know when it is appropriate to take the person off of the prayer list.
Those who need our prayers include:Finn Brookover, Mary-Louise Pawlowski (John's daughter), Jo Ann Bachman, Kenneth Bryant, Pruitt Martin, Got igers and his family, David Rowland, Leonard, Gillespie and his family, Jim S, Daniel Rosborough, The Huffman family, Nancy Winkler, John Reeve, Ethel Southard, Vinnie Brock, Kaitlyn L, Susan Miller, Joyce Harley, Steve Proveaux, Jeffrey Greene, the Hutto family, Sherl Drawdy, Caleb Kennedy, Teresa O'Connor, Matt Jacobs,Perrin Seigler, Candee Massee, Lindsey Jordan, Sam Catoe, Tyler Felch, the Nicolopulos family, "the Jacksonville, FL guys", Kim Sims, the Coyle family, Ryleigh Tedder, Steve Lee, Kelly Trakas, Jimmy Moore, the Thomas. V Family, Emary Claire Young, Kitty Bowers,Julie Locke, the Scheider family, Lauren Kittles' family, Frank Gentry, Joyce Bussey, Stacey McKeown, Dale Childs, Larry Lentz, Jr, Carl Sharperson, Scott Hannon, William Perry, Tyler Swaney, Lillian, Mark Feit, David Frame, Chad Berry, the family of Matthew M. Watson, the Dowis family, Shervin Messer, Alan Putnam, the Olivers, Lee Tate, Ronnie Abrams, Eddie Greene, the Jackson family, Bill Vader, Jim Taylor, Tina DeWitt, Rock Horne, Christopher Tuten, Bobby Wayne Thomas, Emma and Danielle Carothers, Robert Ditty, Mr. and Mrs. Murray Smith, Dot Cartee, Ayden Mills, Millie Heatley, Lynn Martin and family, Michael Pinson, Jake David family, Angie Crowley, Ira, Mike Tolson, Poly Wells, Dr. Muriel Bishop, Jack Cunningham, Emily Jefford Meister, Zachary Stoller, Aaron Clackum, Pat James, Cortney Moore, William Moore, Angelia and Savannah Anderson, William Ross, Meredith Legg, Scott Johns, Frank Carroll, Brandon Thompson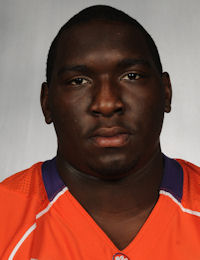 Brandon Thompson
Defensive Tackle
#98 6-2, 310
Thomasville, GA
View Full Profile , Alvin Sammons, Georgine McAlhaney, Glen Davis, Mike Price, Clay Childers, Aaron Knight, Danielle Johnston and family, Nicholas Abrams, Lana Kuykendall, Gary, Billy McLeroy, Gary G., William Huggins, Jim Bennett, Chantz Fowler, Ethel McElveen, Michele Gurganus, William Gentry, Lewis Usher and Tanya Sanders, Shon Cooper, Nick Collins, Travis Patterson, Nick Chrisley, Bud Long, Arthur R. Cressman Sr, Jennifer Chancy, Eden Chandler, Amanda Peake, Danny Hammond, Chip Turner, Nick Collins.

Upgrade Your Account
Unlock premium boards and exclusive features (e.g. ad-free) by upgrading your account today.
Upgrade Now