---
Friday Email Bag
Each Friday I publish your comments and answer your questions.  To submit a comment or questions please email me at mickeyplyler@hotmail.com.
Mickey,
Every year I see pundits issue rankings based upon previous reputation, conference affiliation, last year's team record (which may or may not have anything to do with this years edition), entrails, ouija boards and various other tools soothsayers have employed through the ages. I suspect some even write material based upon what they read others say with out ever interviewing someone associated with the team or actually watching a spring practice. I also suspect some even regurgitate previous articles from past years (especially in the NFL). While I realize people are allowed to create a product and sell it, why don't more professional talking heads point this out and just say "That is why we play the games!"
Mr. Steele ranks Clemson number 15 in the country (or universe) based entirely upon his opinion derived from the above mentioned predictors. Given the window of the Spring practices, I doubt he actually went to each of the teams and did an in depth analysis. Sorry for my rant but to see his point of view, I would have to put my head 2 feet up a bull's colon and I simply refuse to do that.
maestro
maestro,
I am not sure anyone could go to ever spring practice or if this would help. Who knows how the freshmen will contribute and most are not there in the spring. I think if we had known Sammy Watkins
Sammy Watkins
Jr. Wide Receiver
#2 6-1, 205
Fort Myers, FL
View Full Profile was a superstar from day 1 then Clemson's prediction in 2011 would have been different. I look at the starters returning and the schedule. The difference makers are another big factor I always consider. But no one really knows. Finally, I just try to keep it all in perspective and just enjoy the predictions for what they are.
Mickey, 
Just wanted to jump in the saddle a bit early and wish you a Happy Father's Day for June 16.  Several years back, the possibility existed that this day in June was in dire jeopardy for you and your Family.  We are all blessed that Ryan has done so well since the accident.  Your updates on him since have renewed a lot of people's faith in God, which we all need.
This year will be the fifth since my Dad met God face-to-face December 14, 2008.  Doesn't a day go by that I recall some little event or word from him in the 64 years I had him in my life.  I am still finding out things from Mom I never knew about him.
Enjoy the next 11 days remembering what it is to be a Dad.  I do every day, and Jeremy has been the best blessing that Sandy has ever given me, next to my Daughter-in-law and Grands.  Sooner than you think, you'll have one on your knee telling them how Clemson went 14-0 in 2013 and won the National Championship, Clemson won the ACC Tournament, and Clemson won the CWS.
Best Wishes...
Ron
PS The heck with the nay-sayers... 
Ron,
Thanks for the reminder. June 2, 2008 seems like fifty years ago but I am blessed to have Ryan here in Clemson every day. Thanks again for the awesome note. I love the optimism as well! Have a great Fathers' Day!
Mickey,
I enjoy your blog, particularly the mailbag.  My question for you is as follows:
How concerned are you that if or better yet when, Chad Morris
Chad Morris
Offensive Coordinator / QBs
View Full Profile leaves Clemson for a HC job, Watson and company are bailing the next day?   I trust Dabo's leadership and ability to pick coordinators, however I would feel more comfortable as a fan if there was an heir apparent to Chad.
Thanks - Patrick
Patrick,
I think Morris is a factor for Watson but I still think he will come to Clemson. Morris is a hot coach and will be until the day he leaves. I am surprised he is still here. But I am not sure if there is an heir apparent. I would keep those options open and trust Dabo to find the next Morris whether that is on the current staff or not.
Mick, the 1 thing I'm critical about with JL is why did he not throw Goose on Friday? He's the weekend starter and veteran of the staff and JL held him til Saturday!
It's almost like JL over thinks when it's crunch time. Very frustrating.
Kevin
Kevin,
In hindsight, you were right but I said before that I like the idea. I thought saving Gossett for South Carolina was the right then to do but I was wrong and you were right. Who knows if the outcomes would have been different.
Mickey,
I read your blog today and in an effort to give Clemson baseball the benefit of the doubt I offer a bit of probably worthless research from the regional box scores.  Of the 10 primary players for Clemson only 4 hit over .280.  The 10 primary players for North Carolina had 7 players over .280 and Virginia had an unbelievable 9 of 9 over .280.  Whether there is a point to this is up for debate but beating Furman and other Southern Conference rivals with small ball if probably ok but beating ACC rivals without hitters is likely not going to happen.  
One of your points in the blog was that Clemson has great baseball facilities and great tradition and I would hope there are some young men somewhere in High School or Junior College that can hit more than .280 because Clemson coaches sure need to be recruiting them.   At some point hoping the fans will be happy with having a great RPI but losing to South Carolina, coming close in the conference, making the NCAA tournament field and losing in the first round has got to stop.   Now may be the time because losing to Liberty just does not cut it.   
Andy
Andy,
I don't think your research was worthless. Clemson's offense struggled at times this season especially late in the year with runners in scoring position. I think several of the young players will make jumps for next season and hope the offense improves. Also, I would not be surprised to see changes at the stadium to shorten the distances to the fences. Maybe this will help.
Mickey,
Do you think it's time for a change with the baseball team? I def think stability is very important, but sometimes I think it can be detrimental as well. Jack has done very good things for this program, however I'm starting to think a change may be needed. We've consistently underachieved on his watch. Mostly lately. He always seems so tense and so tight out there. I'm off the opinion that a team takes on characteristics of its head coach and our baseball is a prime example. They always seem to play to tight. Maybe a change could loosen things up some. What do you think?
JP
JP,
I would not fire Jack Leggett
Jack Leggett
Baseball Head Coach
View Full Profile . I think he is in the process of turning the program around. I might would keep him out of the third base coaching box but that is the only major change I would make. This program is getting better. Bradley LeCroy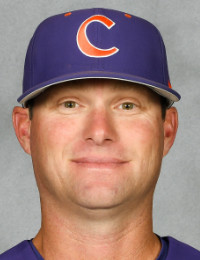 Bradley LeCroy
Assistant Head
View Full Profile has recruited very well and the program looks like it could return to national prominence next season. Jack deserves another year at the very least.
Mickey,
I found your comment about how Clemson fans won't go to a game at Carolina Stadium interesting.  That's never been a problem for football, or even basketball.  There are, of course, plenty of Clemson fans at Williams Brice every other year, and Clemson is very well represented at the Colonial Life Arena every other year.  So it can't be that Clemson fans in the local area just don't want to go to an event at South Carolina - because they do.
Local Clemson fans in the area have no excuse.  They could have easily been the great majority of fans in the stadium, if they would have supported their team.
I suspect it's because they didn't feel confident (for whatever reason) and didn't want to risk seeing their team lose.  That's a guess, but it makes more sense than local Clemson fans just not wanting to go to see their own team in a great baseball stadium.
Dave
Dave,
Clemson has had a lot more success in Columbia in football and basketball in recent years it has in baseball. Losing is tough but losing on the road against your arch rival is no fun and many people I know don't sign up for the problems associated with that.
Mickey,
I am sorry to say that Clemson's baseball program needs to go back to the drawing board.   Time after time in the past 3 weekends, Clemson failed to hit the ball with players in scoring position.   Despite the radio announcer's ridiculous proclamation in the fourth inning that Liberty reclaimed the momentum, the key to Sunday's pathetic effort was having runners on 2nd and 3rd with no outs and not scoring.   I am not a psychologist but if there was any momentum in that inning it was all in favor of Liberty who watched Clemson's weak hitters fail again and for all intensive purposes, the game was over when Liberty scored to take the lead.
Small, fast, good fielding players may be great at some levels but if you do not have a pitching staff like North Carolina's you had better have some players that can hit the baseball.   At this point, it appears Clemson has neither effective pitchers nor players that can scare anyone with their hitting.  Clemson played many Freshman this year but by the end of the season, they were Sophomores in experience so where is the hope that they will grow in strength and in their ability to hit and pitch by next year?   Recruit hitters that can hit and hope they don't trip running the bases and leave the fast players for the track and  football teams.   Runs win baseball games and continuing to watch Clemson baseball teams laying eggs in big situations because they cannot hit the ball is unfortunately getting really old.
Andy
Andy,
I still think the program is moving in the right direction. The end of the season was inexcusable but the program moved forward this year. I think the proper changes were made when they brought in LeCroy to help recruit the state and in Atlanta and Charlotte. I think the program is moving back in the right direction after a few stagnant seasons.
The Brad Hughes All-State Insurance Agency
Prayer List
We have started a prayer list on the blog. Here are the guidelines:
If you are offended by prayer or prayer lists then I apologize in advance. The blog is free and the prayer list will be on the bottom of the page so you don't have to read it.
If you would like to add someone to the list please email me at mickeyplyler@hotmail.com
*Please let me know when it is appropriate to take the person off of the prayer list.
Those who need our prayers include:Finn Brookover, Jo Ann Bachman, Kenneth Bryant, Pruitt Martin, Got igers and his family, David Rowland, Leonard, Gillespie and his family, Jim S, Daniel Rosborough, The Huffman family, Nancy Winkler, John Reeve, Vinnie Brock, Kaitlyn L, Susan Miller, Joyce Harley, Steve Proveaux, Jeffrey Greene, the Hutto family, Sherl Drawdy, Caleb Kennedy, Teresa O'Connor, Matt Jacobs,Perrin Seigler, Candee Massee, Lindsey Jordan, Sam Catoe, Tyler Felch, the Nicolopulos family, "the Jacksonville, FL guys", Kim Sims, the Coyle family, Ryleigh Tedder, Steve Lee, Kelly Trakas, Jimmy Moore, the Thomas. V Family, Emary Claire Young, Kitty Bowers,Julie Locke, the Scheider family, Lauren Kittles' family, Frank Gentry, Joyce Bussey, Stacey McKeown, Dale Childs, Larry Lentz, Jr, Carl Sharperson, Scott Hannon, William Perry, Tyler Swaney, Lillian, Mark Feit, David Frame, Chad Berry, the family of Matthew M. Watson, the Dowis family, Shervin Messer, Alan Putnam, the Olivers, Lee Tate, Ronnie Abrams, Eddie Greene, the Jackson family, Bill Vader, Jim Taylor, Tina DeWitt, Rock Horne, Christopher Tuten, Bobby Wayne Thomas, Emma and Danielle Carothers, Robert Ditty, Mr. and Mrs. Murray Smith, Dot Cartee, Ayden Mills, Millie Heatley, Lynn Martin and family, Michael Pinson, Jake David family, Angie Crowley, Ira, Mike Tolson, Poly Wells, Dr. Muriel Bishop, Jack Cunningham, Emily Jefford Meister, Zachary Stoller, Aaron Clackum, Pat James, Cortney Moore, William Moore, Angelia and Savannah Anderson, William Ross, Meredith Legg, Scott Johns, Frank Carroll, Brandon Thompson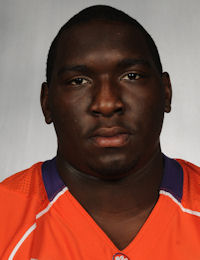 Brandon Thompson
Defensive Tackle
#98 6-2, 310
Thomasville, GA
View Full Profile , Alvin Sammons, Georgine McAlhaney, Glen Davis, Mike Price, Clay Childers, Aaron Knight, Danielle Johnston and family, Nicholas Abrams, Lana Kuykendall, Gary, Gary G, William Huggins, Jim Bennett, Chantz Fowler, Ethel McElveen, Michele Gurganus, William Gentry, Lewis Usher and Tanya Sanders, Shon Cooper, Nick Collins, Travis Patterson, Amanda Peake, Danny Hammond, Chip Turner, Nick Collins, Allen Steen, The Sturkey Family, Lance family, Marcus Lattimore, Nick Chrisley's family, Allison Williams, Lt. Kyle Walker, Summer and Joel Johnson, Nicole O'Donnell, James O. Johnson, Joy Pruett and family, Patrick Heher, Bill Schmidt, Jack Bailey, Bill Early, Gardner Family, Charles Turner, Kathy Bartholomew, Ray Sanders, David and Robin Blocker, J.R. Ray, Kenneth Kowe, Lauren Sielicki, Doug bailey and family, Johnnie Walker, Jenna Phipps, Mark Lawrence, Harlan Sullins, Peter Laboy, Kat and Carlisle Jones, Elizabeth Galloway and family, Anita McDonald, Willard Harryman, Liz Surratt, Molly Senn, Jackie Shearer, Richard Sellers, Tim Drisdelle, Gregg Gregory, our great country and the men and women in uniform that protect and serve it every day plus their families.

Upgrade Your Account
Unlock premium boards and exclusive features (e.g. ad-free) by upgrading your account today.
Upgrade Now