---
Friday Email Bag
Each Friday I publish your comments and answer your questions.  To submit a comment or questions please email me at mickeyplyler@hotmail.com.
Mickey,
I heard you say earlier in the week that the rivalry with SC has turned. If SC will make millions more each year than Clemson, how will we EVER be competitive with them in any sport?
Dabo said soon after he was hired that he would resign if he wasn't successful. In my opinion, a 1-4 record against SC and probably soon to be 1-5 is not being successful. I'm not "all in" with a coach who can't and won't beat Spurrier and SC in the near future.
I'm one of the old guys. Younger fans seem to think that having nice records trumps losing to SC every year. It doesn't. Dabo needs to turn this losing streak around soon or leave.
Rick
Rick,
I disagree on Coach Swinney. He is one of four coaches at Clemson to win 11 games in one year. He is one of three coaches to lead us to the Orange Bowl. Under Swinney Clemson has won division titles, a conference title and bowl games. This year Clemson will enter the season ranked in the too 15 in the country. No one wants to beat South Carolina more than me but I consider Coach Swinney's tenure a success so far and am excited about the future.
Mickey,
A few days back I saw a picture of the ring for the bowl game vs LSU and the the helmet going to Yusef Kelly

Yusef Kelly
Running Back
# 6-0, 230
Waterboro, SC
View Full Profile . I wanted ask do players that leave to team at the end of the season... do they still get a ring because they were part of the team at the time ? I mean did Lateek Townsend
Lateek Townsend
Linebacker
#20 6-2, 215
Bennettsville, SC
View Full Profile & Cortez Davis
Cortez Davis
Cornerback
#29 6-3, 200
Daytona Beach, FL
View Full Profile get bowl rings for The LSU game.. They were still part of the team at that time, Did Mike Bellamy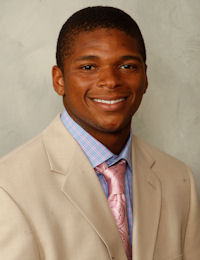 Mike Bellamy
Running Back
#5 5-10, 175
Nocatee, FL
View Full Profile get a 2011 ACC championship ring? He was still part of the team.
TG.... Go Tigers !!!
TG,
I think as long as you were on the team at the time of the bowl game then they get rings, helmets, etc. As far as I remember Townsend and Davis were on the team at the time. Bellamy was suspended but was still on the team at the time of the bowl.
Mickey,
Just wanted to say that I agree whole heartedly with you and Mr. Hood about Danny Ford and Jim Phillips needing to be put into the Ring of Honor.  There's no doubt that both men deserve it. I just hope that a huge number of people also agree and respond in the Friday e-mail. Maybe those responsible for voting them in will read TigerNet and do the right thing.
I also agree with Mr. Hood about realignment. The way he had the divisions divided up looked good to me. Why don't y'all get an online petition going and get it to the get it to the folks that can make it happen.
Bradley
Bradley,
I feel confident that both Jim Phillips and Danny Ford will get in the Ring of Honor soon. I think their time has come and I am confident the committee is getting plenty of letters on their behalf.
On the subject of realignment, I am not sure if and when this will happen. I like the idea but I am not confident the conference will agree with this change any time soon.
Dear Mickey:
Thanks for your blog today,"Ring of Honor." One would think honoring Coach Danny Ford would be a "no brainer." I cannot believe anyone would hold a grudge over things that happened 24 years ago. Coach Ford's accomplishments are almost too numerous to list.
I think an objective analysis of many of the issues he raised would lead to the conclusion that he was correct. Yet, at this point, it is and should be irrelevant what transpired between he and the administration.
His teams won and his players graduated. I hope someone in charge finally realizes it is time we honor Danny Ford. He deserves it!
Best,
Kirk
Kirk,
I think it can be summarized pretty simply by repeating what I said in the blog. Why have a Ring of Honor if Danny Ford is not in it?
Mickey,
I am writing to make you and other Clemson fans aware of a Clemson team that deserves your support.  Despite its status as a club sport, the Clemson mens rugby program has a long history as one of the best in the country.  They had an outstanding spring season that led to a spot in the national tournament.  Last weekend, they did something that many Clemson teams have failed to do recently.  They pounded South Carolina and knocked them out of the national tournament.  Although the team ultimately lost a close match in the national quarterfinals, they should be recognized for what they accomplished. 
The team has a strong foundation for the future and I encourage Clemson fans to embrace and support them.  Sadly, they get limited support from the university.  As a result of poor field conditions, what should have been a home match against the undefeated and nationally ranked Navy team was played at Furman.  This is a game that had national significance between two previously undefeated teams and the Clemson team was forced to play at Furman pitch.  If funded, the proposed Y Beach project will help to address this.  Fortunately, most of Clemson rugby's home games do take place on the intramural fields at Clemson.  When fans come for a football game this fall, I encourage them to check the www.clemsonrugby.com website to see if there is a rugby game that weekend.  If they make the effort to attend a game, they will not be disappointed and are likely to come away with a new appreciation for the game.  Who knows, some of these young players may be representing Clemson rugby in the 2016 summer olympics.
Regards,
Todd
Todd,
It doesn't get any tougher than rugby guys. Hopefully the website will continue to get hits and more fans will come out. Good luck to you guys!
Mickey,
I agree with your article on 4/24/13, but am kind of glad that Clemson is having to play at Syracuse this year so those that the Tiger fans that have to live in the North have a chance to go see our Tigers play. I am living in NE Ohio since 2010 and we hardly ever got a Clemson game on TV up here, but more last season and thank goodness for ESPN360.
GO TIGERS
Bob
Bob,
The new TV contracts should make it much easier to see more Clemson games in the future. The new deal with an ACC television network will help as well. This will give fans outside the area a chance to see more Olympic sports in the future.
The Brad Hughes All-State Insurance Agency
Prayer List
We have started a prayer list on the blog. Here are the guidelines:
If you are offended by prayer or prayer lists then I apologize in advance. The blog is free and the prayer list will be on the bottom of the page so you don't have to read it.
If you would like to add someone to the list please email me at mickeyplyler@hotmail.com
*Please let me know when it is appropriate to take the person off of the prayer list.
Those who need our prayers include:Finn Brookover, Jo Ann Bachman, Kenneth Bryant, Pruitt Martin, Got igers and his family, David Rowland, Leonard, Gillespie and his family, Jim S, Daniel Rosborough, The Huffman family, Nancy Winkler, John Reeve, Ethel Southard, Vinnie Brock, Kaitlyn L, Susan Miller, Joyce Harley, Steve Proveaux, Jeffrey Greene, the Hutto family, Sherl Drawdy, Caleb Kennedy, Teresa O'Connor, Matt Jacobs,Perrin Seigler, Candee Massee, Lindsey Jordan, Sam Catoe, Tyler Felch, the Nicolopulos family, "the Jacksonville, FL guys", Kim Sims, the Coyle family, Ryleigh Tedder, Steve Lee, Kelly Trakas, Jimmy Moore, the Thomas. V Family, Emary Claire Young, Kitty Bowers,Julie Locke, the Scheider family, Lauren Kittles' family, Frank Gentry, Joyce Bussey, Stacey McKeown, Dale Childs, Larry Lentz, Jr, Carl Sharperson, Scott Hannon, William Perry, Tyler Swaney, Lillian, Mark Feit, David Frame, Chad Berry, the family of Matthew M. Watson, the Dowis family, Shervin Messer, Alan Putnam, the Olivers, Lee Tate, Ronnie Abrams, Eddie Greene, the Jackson family, Bill Vader, Jim Taylor, Tina DeWitt, Rock Horne, Christopher Tuten, Bobby Wayne Thomas, Emma and Danielle Carothers, Robert Ditty, Mr. and Mrs. Murray Smith, Dot Cartee, Ayden Mills, Millie Heatley, Lynn Martin and family, Michael Pinson, Jake David family, Angie Crowley, Ira, Mike Tolson, Poly Wells, Dr. Muriel Bishop, Jack Cunningham, Emily Jefford Meister, Zachary Stoller, Aaron Clackum, Pat James, Cortney Moore, William Moore, Angelia and Savannah Anderson, William Ross, Meredith Legg, Scott Johns, Frank Carroll, Brandon Thompson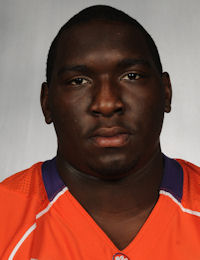 Brandon Thompson
Defensive Tackle
#98 6-2, 310
Thomasville, GA
View Full Profile , Alvin Sammons, Georgine McAlhaney, Glen Davis, Mike Price, Clay Childers, Aaron Knight, Danielle Johnston and family, Nicholas Abrams, Lana Kuykendall, Gary, Gary G, William Huggins, Jim Bennett, Chantz Fowler, Ethel McElveen, Michele Gurganus, William Gentry, Lewis Usher and Tanya Sanders, Shon Cooper, Nick Collins, Travis Patterson, Amanda Peake, Danny Hammond, Chip Turner, Nick Collins, Allen Steen, The Sturkey Family, Lance family, Marcus Lattimore, Nick Chrisley's family, Allison Williams, Lt. Kyle Walker, Summer and Joel Johnson, Nicole O'Donnell, James O. Johnson, Joy Pruett and family, Patrick Heher, Bill Schmidt, Jack Bailey, Bill Early, Gardner Family, Charles Turner, Kathy Bartholomew, Ray Sanders, David and Robin Blocker, J.R. Ray, Kenneth Kowe, Lauren Sielicki, Doug bailey and family, Johnnie Walker, Jenna Phipps, Mark Lawrence, Harlan Sullins, Peter Laboy, Kat and Carlisle Jones, Elizabeth Galloway and family, Anita McDonald, Willard Harryman, Liz Surratt, Molly Senn, Jackie Shearer, Richard Sellers, our great country and the men and women in uniform that protect and serve it every day plus their families.

Upgrade Your Account
Unlock premium boards and exclusive features (e.g. ad-free) by upgrading your account today.
Upgrade Now