---
Friday Email Bag
Each Friday I publish your comments and answer your questions.  To submit a comment or questions please email me at mickeyplyler@hotmail.com.
Mickey,
Your blog on "The Rivalry" was spot on.   I used to think that the crowing and then the forgetting 100 years of history was only from the Gamecock side because they could win 1 game and conveniently fail to remember that over history, Clemson owns the series.   After 3 loses in a row, I am afraid it now us that are forgetting history and that is the last 3 years.   When the "Old Ball Coach" decided to change and become the "Head Ball Coach", a strange thing happened, they became unafraid of Clemson and were by far the more physical team and the past 3 years absolutely show that.   In prior years, it only took about half a quarter to see that Clemson was faster and stronger than the chicks and the results reflected that.
Now, South Carolina is unafraid of anyone and Clemson is unafraid of anyone so we should have a heck of a game.    There is hardly ever a football game that is not decided in the trenches and this game surely a game that will be .  Can Clemson block the South Carolina front seven when really only LSU has done so all year?   Can Clemson get pressure on Shaw but at the same time stop the run because every year what looks to be an obvious passing down turns into a run and they always enough yards to get the first down?  Which QB will survive the entire game?   Which kicker can kick deep enough for the returners to be put out of business?   Which team will run a trick play that works?    Strap on the pads, it's game time and time for Clemson to change the current history back to the past and take control again. 
Andy
Andy,
Dang man. You got me fired up and ready to run down the hill. I agree with your points. The game is won in the trenches. I am hopeful that Clemson's offensive line is much improved from last season and Boyd's mobility will help. I think Clemson is the better team and playing at home will help. But I am worried about Clemson's secondary.
Mickey,
I live in Lexington and love listening to your morning show only for ~10 minutes on my Iphone every morning while I'm shaving (around 6:20). This morning you made a couple comments related to Clemson and the BCS that with all respect I think were misinformed.
First you said that a ND loss would hurt. My thought there is that a ND W or L loss does not affect us. ND is in the BCS no matter what and I don't think their outcome has any bearing on the at-larges that are chosen. The good thing a ND loss does is it gives Clemson an opportunity to get to the Sugar against the Irish should 2 SEC teams play for the NC (ugh!).
Second, you said we don't need 2 Pac 12 teams getting in the BCS. Sorry but barring a Stanford loss at UCLA - that horse is already out of the barn. Stanford and Oregon will get in in some combination of pairings. Clemson's only competition is the Big 12, specifically Oklahoma.
It doesn't matter if Clemson beats the Cocks, Oklahoma will get the last at-large selection. That being said, should Oklahoma win the Big 12 and go to the Fiesta due to a KState loss to Texas, watch out because the Sugar would likely take 10-2 Texas over 11-1 Clemson.
And on the subject of KState, you asked the question that you didn't understand how Clemson at 11-1 and ranked #8 or 9 could get passed over by any of these, just ask KState or Boise from last year!
There is one final point that you may not have yet recognized. You stated that Clemson had no chance at a BCS with a loss on Saturday. I submit that is very false! Should Clemson lose close, particularly following an impressive FSU victory, Clemson would fall no lower than #16 in the BCS - behind OU and Texas who would still be the only other 2 teams that could take the last at-large spot since there will already be 2 SEC and 2 PAC-12 teams in the BCS. If Oklahoma who would move up to say #10 and Texas who would move up to say #14 both lose on 12/1, at TCU and at KState respectively, Clemson "backs in" to the #13 or 14 position and becomes the only team left for the At-Large, likely putting us in the Fiesta. I know nobody wants to consider it because we would probably be undeserving, but it is not far-fetched. Bottom-line, even with a Clemson win, we must have an Oklahoma loss. And even with a Clemson loss, we will get in if Oklahoma and Texas both lose.
Will
Will,
I still think ND taking an at-large spot would hurt. But could be wrong. KSU and Boise don't travel the way Clemson would to New Orleans. I do agree that Clemson could still make it in with a loss. I still think Clemson could get the Sugar Bowl bid over Oklahoma. The Sugar Bowl is about to be locked in to the SEC and Big 12. This is one of the last years they could take Clemson. Just a guess though. Thanks for the well thought out email.
Mickey,
My biggest concern following the loss of Maryland is that neither Clemson nor the ACC has many options. Who would bring football credibility to the conference? Where do the Tigers go if FSU , VT, Or NC State leave? The Big 12 means horrible traveling and the SEC seems to have no interest. What real options are available?
Kirk
Kirk,
Notre Dame joining full-time is t best option. I would invite Penn State. They seem to be ticked off at the Big 10 for sticking it to them with extra penalties. Louisville would be my third choice. Then maybe South Florida or Central Florida. I would hate to see UConn. Clemson could not stay in the ACC if FSU left. They would have to work a deal somehow, someway.
Mickey,
Nice blog today.  I will not miss Maryland at all.  Right on point with the foul-mouthed fan base.  These negotiations in the middle of the season are foreshadowing what is going to happen after football this year.  Super conferences are inevitable, and I think the decline and demise of the ACC is inevitable.  It is only a matter of time.  The ACC continues to add teams that decrease its marketability (except for Notre Dame, but they aren't part of the conference in football).  I anticipate the SEC will attempt to continue to stay ahead of the Big 12 and others, and this healthy competition will be good for football schools like Clemson, FSU, Miami, and VTech.  Personally, I'd love to see us in a super conference with teams bunched geographically.  Great rivalries.  Also, what the heck was Coach K talking about?  UConn?  What?  Who's next?  Is there a team in Toronto that might be interested in joining the ACC?  We are one team away from having to rename the divisions to ACC Canada and ACC US.  Alright.  Enough of that.  We have THE GAME this week!!!  Go Tigers!
Michael
Michael,
Great email. I hate the idea of UConn. NASCAR messed up when it lost its base. We are a southern conference. Keep it in the South. Canadian football rules confuse me. But it is better than basketball. I agree. Its time to take the rivalry back.
Mickey,
Any truth to the rumor that the ACC Headquarters ran out of toilet paper after Swoffie learned about Maryland?
Maestro
Maestro,
No. But I did hear they ran out after Butler ran the Tar Heels off of the court in Maui.
Mickey -
I disagree with you on this one buddy.  As schizophrenic as CU fans are if they were to jump to the Big 12 and end up like WVU these people would've fired Dabo already and pretty much stopped going to games. Yes it'd be cool to watch the Sooners play at Death Valley and others but if it's a 3-5 CU team nobody would be there.  Plus, it's nice for someone like myself with a limited income to hope in the car and go to GaTech, Wake, or some others.  No way I'd be able to travel out to the midwest.  Not gonna happen.
CU can compete anywhere but the fan base is too Jekyll and Hyde.
Kevin
Kevin,
I don't think Clemson would fail in the Big 12. It would be exciting. I prefer the SEC but the Big 12 would be better than an FSU-less ACC.
Mickey,
I came to Chick-fil-A a couple years ago and bought one of the Ban the WooHoo T-shirts during your show. I have worn this shirt to 13 straight home games and Clemson has won every time, but that's not the whole story. Every game people want to know where I got the shirt. We need you to put the email address or phone number on your blog every day so people can see it. Hopefully we can get rid of this crap one day. Also, wanted your opinion on the recruitment of Adams, Alexander, and Terry. Do you think we have a shot at picking up all three or is that wishful thinking. Love the show and the blog.
Thanks,
Todd
Todd,
Elizabeth Bruner has those great looking Ban the Woo Hoo shirts. Her number is 864-506-4424.
At this point I think Clemson is in great shape with Adams. Georgia may be the biggest competition there. I think they are good with Alexander too but he changes often. My gut says Clemson will sign Terry as well. Those three would be a great finish.
Hi Mickey,
I wanted to know why is it that the Clemson vs South Carolina rivalry game does not get any respect national !!! Specially this why both teams are rank in the top 15. I just believe that this in state rivalry is just as big as Bama vs auburn, FSU vs Florida or Miami, USC vs UCLA, Oregon vs oregon State and other. Also did you know why Gameday is going to LA to see a 7-4 USC vs ND instead of a top 15 match up in Death Valley ? Go Tigers beat the chickens
Geoffery
Geoffery,
Our rivalry is just as big here but it is not on the national scene because we don't have the history of Auburn, Alabama, Florida, FSU, USC or UCLA. Gameday said they went to LA because the game meant more to the national title chase with Notre Dame number one.
Mickey,
Why can we not kick the ball in the endzone consistently? It seems we have up major yardage this year on kickoffs. We should never give a team the opportunity to run back a kick.
Thanks. Great show.
Stuart
Stuart,
Spencer Benton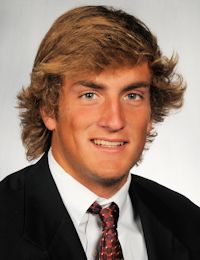 Spencer Benton
RS Sr. Punter / Kicker
#13 6-1, 195
Myrtle Beach, SC
View Full Profile has not consistently kicked the ball into the Endzone since September. I think Pinion has been more consistent. Benton has not been hitting the ball as well.
The Brad Hughes All-State Insurance Agency
Prayer List
We have started a prayer list on the blog. Here are the guidelines:
If you are offended by prayer or prayer lists then I apologize in advance. The blog is free and the prayer list will be on the bottom of the page so you don't have to read it.
If you would like to add someone to the list please email me at mickeyplyler@hotmail.com
*Please let me know when it is appropriate to take the person off of the prayer list.
Those who need our prayers include:Finn Brookover, Jo Ann Bachman, Kenneth Bryant, Pruitt Martin, Got igers and his family, David Rowland, Leonard, Gillespie and his family, Jim S, Daniel Rosborough, The Huffman family, Nancy Winkler, John Reeve, Ethel Southard, Vinnie Brock, Kaitlyn L, Susan Miller, Joyce Harley, Steve Proveaux, Jeffrey Greene, the Hutto family, Sherl Drawdy, Caleb Kennedy, Teresa O'Connor, Matt Jacobs,Perrin Seigler, Candee Massee, Lindsey Jordan, Sam Catoe, Tyler Felch, the Nicolopulos family, "the Jacksonville, FL guys", Kim Sims, the Coyle family, Ryleigh Tedder, Steve Lee, Kelly Trakas, Jimmy Moore, the Thomas. V Family, Emary Claire Young, Kitty Bowers,Julie Locke, the Scheider family, Lauren Kittles' family, Frank Gentry, Joyce Bussey, Stacey McKeown, Dale Childs, Larry Lentz, Jr, Carl Sharperson, Scott Hannon, William Perry, Tyler Swaney, Lillian, Mark Feit, David Frame, Chad Berry, the family of Matthew M. Watson, the Dowis family, Shervin Messer, Alan Putnam, the Olivers, Lee Tate, Ronnie Abrams, Eddie Greene, the Jackson family, Bill Vader, Jim Taylor, Tina DeWitt, Rock Horne, Christopher Tuten, Bobby Wayne Thomas, Emma and Danielle Carothers, Robert Ditty, Mr. and Mrs. Murray Smith, Dot Cartee, Ayden Mills, Millie Heatley, Lynn Martin and family, Michael Pinson, Jake David family, Angie Crowley, Ira, Mike Tolson, Poly Wells, Dr. Muriel Bishop, Jack Cunningham, Emily Jefford Meister, Zachary Stoller, Aaron Clackum, Pat James, Cortney Moore, William Moore, Angelia and Savannah Anderson, William Ross, Meredith Legg, Scott Johns, Frank Carroll, Brandon Thompson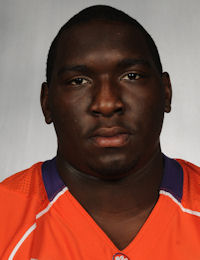 Brandon Thompson
Defensive Tackle
#98 6-2, 310
Thomasville, GA
View Full Profile , Alvin Sammons, Georgine McAlhaney, Glen Davis, Mike Price, Clay Childers, Aaron Knight, Danielle Johnston and family, Nicholas Abrams, Lana Kuykendall, Gary, Billy McLeroy, Gary G, William Huggins, Jim Bennett, Chantz Fowler, Ethel McElveen, Michele Gurganus, William Gentry, Lewis Usher and Tanya Sanders, Shon Cooper, Nick Collins, Travis Patterson, Jennifer Chancy, Amanda Peake, Danny Hammond, Chip Turner, Nick Collins, Allen Steen, The Sturkey Family, James Caylor, Ron Johnson, John Ellis Haddad, Lance family, Marcus Lattimore, Nick Chrisley's family, Allison Williams, Lt. Kyle Walker, Summer and Joel Johnson, Nicole O'Donnell, Jennifer McManus, James O. Johnson, Joy Pruett and family, Patrick Heher, Bill Schmidt, Jack Bailey, Bill Early, our great country and the men and women in uniform that protect and serve it every day plus their families.

Upgrade Your Account
Unlock premium boards and exclusive features (e.g. ad-free) by upgrading your account today.
Upgrade Now