---
| | | |
| --- | --- | --- |
| Friday, November 9, 2012, 11:14 AM | | |
Friday Email Bag
Each Friday I publish your comments and answer your questions.  To submit a comment or questions please email me at mickeyplyler@hotmail.com.
Mickey,
Have you heard any discussion on whether or not Clemson will use the Allstate Field Goal nets as a source of scholarship revenue? Thank for all of your hard work keeping up the the daily blogs!
Chip
Chip,
Clemson has turned down Allstate. They say the tradition at Clemson is to not use nets and Clemson has decided to turn down scholarship money from Allstate. At this point there is no plan to change that unless the new AD moves in a different direction.
Mickey,
Recognizing that kids ultimately choose schools for a lot of different reasons, many of which we fans fail to ascribe much value to, to what extent do you think our current 8-1 record (yet being only 13th in BCS) is factoring in with some of the kids we hope to sign in February?   It seems this is a big bullet other conferences will get to fire against us,  especially that other conference, with its influential friends in the "media."  It reminds me of the sinking culture in our country… it's a fast, strong-moving current that's very hard to swim against.   I applaud Dabo's recruiting efforts to date and hopefully we will hold firm with most of these commitments, but it seems to just get harder and harder in our non-football conference. 
All the best,
Bobby
Bobby,
I don't think that is a factor with any of the remaining targets. An 8-1 record helps. Going to a good bowl helps. After the national title game is selected, the BCS ranking don't matter. Clemson is ranked in the top ten in the AP and Coaches' poll. That is what will be around after the BCS national title game is announced.
Mickey,
You can't be serious about Clemson going to the SEC. We have won one conference championship recently. Honestly, we haven't been that good for very long. And the sad truth is, Chad Morris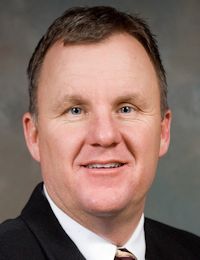 Chad Morris
Offensive Coordinator / QBs
View Full Profile will be gone soon to be a head coach. Let's win this conference before we think about going to the SEC.
Tom
Tom,
The SEC won't invite Clemson. If they did Clemson should jump at the opportunity. However, that won't happen. In this week's coaches' poll Clemson is ranked eighth in the country which is ahead of 11 of the 14 SEC schools.
Hey Mickey,
I believe it was after Clemson's second TD in the Duke game that the kickoff went into the end zone, and the Duke player never touched the ball.  The ACC official nearest the ball blew the ball dead.  Unless I missed something, the ball should have been a live ball with Clemson having a chance to recover it.  Of course, ACC officials never blow a call.  Right. 
Thanks,
Jacks
Jacks,
The rules say that once a ball hits the ground in the endzone without any attempt from the player to pick it up then it is a dead ball and comes out to the 25-yard line.
Mickey,
Just wondering...in light of the Tigers struggle climbing in the BCS ranking due pretty much solely because of a week SOS, do you still feel it is in our best interest for all of our fellow ACC teams to lose each and every week? Do you still pull against them when they play OOC games?
PS...Love your blog and other than this one issue, usually agree with your opinions.
CCK
CCK,
Yes I do. The BCS is for the national title game only. Clemson is still ranked 8th in the coaches' poll and 10th in the AP poll. After one loss the Tigers were not going to play for the national title. That poll only determines whom plays for the national title. Clemson is still the obvious choice among recruits of its program is better.
Mickey,
As we come down the homestretch of the college football season, there are numerous discussions on "elite" teams...rank in order (1-10) your analysis of what it will take for Clemson to eventually enter that conversation (from where we are now)...
*Dominant OL
*Defensive Improvements
*Quality Depth
*Consistent Performances
*Coaching Tenure
*Non-Conference Outcomes
*State Championships
*Conference Strength
*National Image
*Program Development
Go Tigers!
Jeff
Jeff,
I think this is a great question and most of the things you mentioned are essential. As far as ranking them, who knows? My guess would be:
*Program Development
*Defensive Improvements
*Dominant OL
Those three would be at the top. If those things happened then National Image would improve because depth would be better and performances would be more consistent. Then non-conference outcomes and state titles would be easier.
Mickey,
I enjoy reading your thoughts and comments.  I just heard something on the radio that reminded me of a question that I don't think has been answered yet.  (I know we are probably notre dame'd out but...)  Since ND can accept an ACC bid for a bowl game once they are a partial member, do we know if the funds they receive for the bowl game are equally dispersed among the conference as typical of any acc team or do they get to keep all of the revenue? I imagine this could negatively impact the conference if ND continually steals games and revenue such as the Chickfila bowl from other teams.  
Thanks,
Daniel
Daniel,
Notre Dame is scheduled to get one fifteenth of the ACC's bowl revenue. The hope is that the secondary bowl scenarios will increase because of ND's presence. The ACC's secondary bowl lineup is a joke.
Mickey:
I am hopeful you can shed some light on how the coaches manage PT/Redshirting. Below is a list of very young players, some have redshirted, some have not. It is my view that a player, assuming this player is of sufficient caliber that they could play a significant role on the team/field, should get at least 8-10 snaps per game, or they should be redshirted if eligible. I am baffled at the lack of snaps many of these young guys are getting. It's not like we have been in 6 really close games that one play could make or break our chances of winning and CLEARLY we lack depth/experience (based SOLELY on the coaches telling us that 4000 times)…. So what gives? Sample participation below:
I.                    I. Battle, OT: 0, 41, 18, 0,0, 0, 0, 2
II.                  S. Anthony, OT: 0, 56, 41, 0, 0, 1, 0, 2
III.                Z. Brooks, RB: 0, 20, 16, 0, 0, 0, 0, 2
IV.                R. Byers, DT: 0, 6, 8, 0, 0, 0, 0, 9
V.                  K. Davis, OG: 0, 52, 52, 25, 0, 0, 0, 4
VI.                K. Dodd, DE: 0, 8, 14, 0, 0, 0, 7, 13
VII.              S. Region, OG: 0, 36, 18, 0, 0, 0, 0, 0
VIII.            S. Secklinger, TE: 0, 28, 5, 0, 11, 5, 0, 6
IX.                T. Stewart, LB: 0, 0, 25, 0, 6, 6, 0, 3
X.                  C. Stout, QB: 4, 32, 16, 1, 0, 0, 0, 6
XI.                L. Townsend, LB: 2, 0, 0, 0, 0, 0, 0, 0
For the life of me, why Tony Stewart is not on the field more is just perplexing. He is mega talented and now will have two years of eligibility for what? ST and a handful of meaningless plays in games that are already over. Why is Cole Stout not getting a few REAL snaps against real competition? UM is on their 4th QB; anyone want to play USuC without Boyd or a back-up with no understanding of what a really good defense is like?
And why don't you and others in the media who are close to the program and have access to the coaches asks some probing questions? While I don't always agree with Ron Morris, at least he has the guts to ask some tougher questions and not just write the coach-speak out after every game/interview. Why not ask The Chad (who is absolutely a great coach and I'm his biggest fan) the reason AE and the other RB's are not getting more touches? Boyd is getting more official carries than one of the best RB's we have ever had??? Because WFU dropped a FS in the box?? That's the answer??? I say baloney. If you can't run the ball on WFU, you can't run the ball period.
The program is close to becoming a really top-notch football program but it doesn't mean we give the coaches a pass on very important questions. Winning in this conference is marginalized because there are not a lot of good football teams in the ACC but that doesn't mean we can't be a very good football team, even great at times. But we can't just gloat because we rolled a pathetic WFU or VT or BC team; we have to strive to be the best we can be. There are still kinks in our armor and we need to keep pressing the envelop to reach the next level.
I enjoy the blog; keep it up.
Thank you.
Scott
Scott,
Some players want to play instead of red-shirting despite not playing a lot. Steward does not have the side to side range he had before the knee surgeries. It is improving but he can't move like the other LBs right now. Brent Venables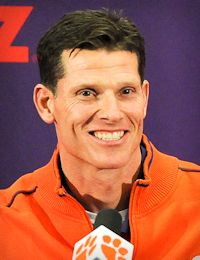 Brent Venables
Defensive Coordinator / Linebackers
View Full Profile watches every rep in practice and is more qualified than you or I to make that decision. I am not sure where Stoudt could have played but didn't. Again, the staff is more qualified in this area. I am not going to question Chad Morris or the offense right now. They are breaking every Clemson offensive record on the books. No Clemson offense has ever done what this one is doing. When has the ACC been any good. When Coach Ford won it he only had to beat one or two teams a year. This is nothing new. I trust this staff.
Mickey,
First of all I hope this finds you well and know we are continuing our prayers for Ryan and your family.
As everyone knows by now, Robert Nkemdiche de-committed and caused a whirlwind across the nation especially amongst Tiger fans. My first statement goes to Dabo and the entire coaching staff for handling this with the upmost class. By showing Robert that he supports his decision further proves the character that our coaching staff possesses and will go a long way when Robert signs with us come February. Yes, even though he's not committed now doesn't mean he won't be back with us on NSD! I strongly believe this was strategically planned to relieve some of the pressure that his mother was putting on him. Which brings me to my next point. Tiger fans immediately took to message boards and trashed this young man for not being loyal and honoring his commitment. Please ask that this stops and we show support as classy Tiger fans and prove how True Tiger fans support our players in both good and bad times. Fans have no idea what these recruits go through, especially someone like Robert being the #1 player in the country. But he will return to Clemson and all will be forgotten.
Aside from that I wanted to see if you have heard any rumors on if Hopkins will return next year or not? I know he's publicly staying quiet but have you heard anything behind the scenes? I think if he comes back and our defense has 1 full year under Venables direction, then I feel we have the chance to make a run as a top 5 team. I realize that our offensive weapons are plentiful but his leadership and work ethic is contagious. And finally have you heard anything about Daniels and where he stands as far as signing next year after the rumors that circulated about him de-committing?
Thanks for your blog and for what you mean to TigerNation.
TigerFan78
TigerFan78,
Nuk has not decided and really won't make any decisions until after the season. He will get all of the information he needs and then make a sound decision. I have no idea where he is leaning at this point. I agree on Venables. He is a terrific coach and the defense has improved. Daniel is a guy that is hard to get a read on because he is from another region of the country. Clemson has no contacts in Indiana which makes it difficult. I have no clue what his plans are. Wish I could have been more of a help.
The Brad Hughes All-State Insurance Agency
Prayer List
We have started a prayer list on the blog. Here are the guidelines:
If you are offended by prayer or prayer lists then I apologize in advance. The blog is free and the prayer list will be on the bottom of the page so you don't have to read it.
If you would like to add someone to the list please email me at mickeyplyler@hotmail.com
*Please let me know when it is appropriate to take the person off of the prayer list.
Those who need our prayers include:Finn Brookover, Jo Ann Bachman, Kenneth Bryant, Pruitt Martin, Got igers and his family, David Rowland, Leonard, Gillespie and his family, Jim S, Daniel Rosborough, The Huffman family, Nancy Winkler, John Reeve, Ethel Southard, Vinnie Brock, Kaitlyn L, Susan Miller, Joyce Harley, Steve Proveaux, Jeffrey Greene, the Hutto family, Sherl Drawdy, Caleb Kennedy, Teresa O'Connor, Matt Jacobs,Perrin Seigler, Candee Massee, Lindsey Jordan, Sam Catoe, Tyler Felch, the Nicolopulos family, "the Jacksonville, FL guys", Kim Sims, the Coyle family, Ryleigh Tedder, Steve Lee, Kelly Trakas, Jimmy Moore, the Thomas. V Family, Emary Claire Young, Kitty Bowers,Julie Locke, the Scheider family, Lauren Kittles' family, Frank Gentry, Joyce Bussey, Stacey McKeown, Dale Childs, Larry Lentz, Jr, Carl Sharperson, Scott Hannon, William Perry, Tyler Swaney, Lillian, Mark Feit, David Frame, Chad Berry, the family of Matthew M. Watson, the Dowis family, Shervin Messer, Alan Putnam, the Olivers, Lee Tate, Ronnie Abrams, Eddie Greene, the Jackson family, Bill Vader, Jim Taylor, Tina DeWitt, Rock Horne, Christopher Tuten, Bobby Wayne Thomas, Emma and Danielle Carothers, Robert Ditty, Mr. and Mrs. Murray Smith, Dot Cartee, Ayden Mills, Millie Heatley, Lynn Martin and family, Michael Pinson, Jake David family, Angie Crowley, Ira, Mike Tolson, Poly Wells, Dr. Muriel Bishop, Jack Cunningham, Emily Jefford Meister, Zachary Stoller, Aaron Clackum, Pat James, Cortney Moore, William Moore, Angelia and Savannah Anderson, William Ross, Meredith Legg, Scott Johns, Frank Carroll, Brandon Thompson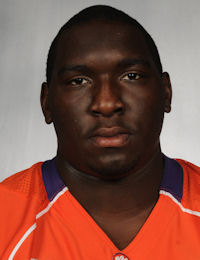 Brandon Thompson
Defensive Tackle
#98 6-2, 310
Thomasville, GA
View Full Profile , Alvin Sammons, Georgine McAlhaney, Glen Davis, Mike Price, Clay Childers, Aaron Knight, Danielle Johnston and family, Nicholas Abrams, Lana Kuykendall, Gary, Billy McLeroy, Gary G, William Huggins, Jim Bennett, Chantz Fowler, Ethel McElveen, Michele Gurganus, William Gentry, Lewis Usher and Tanya Sanders, Shon Cooper, Nick Collins, Travis Patterson, Arthur R. Cressman Sr, Jennifer Chancy, Eden Chandler, Amanda Peake, Danny Hammond, Chip Turner, Nick Collins, Allen Steen, The Sturkey Family, James Caylor, Ron Johnson, John Ellis Haddad, Lance family, Marcus Lattimore, Nick Chrisley's family, Allison Williams, Lt. Kyle Walker, Summer and Joel Johnson, Nicole O'Donnell, our great country and the men and women in uniform that protect and serve it every day plus their families.

Upgrade Your Account
Unlock premium boards and exclusive features (e.g. ad-free) by upgrading your account today.
Upgrade Now