---
Friday Email Bag
Each Friday I publish your comments and answer your questions.  To submit a comment or questions please email me at mickeyplyler@hotmail.com.
Mickey,
Here's my problem with the Dabo/Spurrier situation.We expect our athletes to behave in a way in which not to embarrass the University.We expect our athletes to control their emotions on the field and not commit stupid penalties.How can we expect this when the leaders of these 2 programs act like children. We all know what Spurrier is and at this point we shouldn't expect him to change.One thing I have always loved about Clemson is how welcoming we are to opposing fans. I worry this rivalry is becoming too heated and we are headed for another black-eye scenario either on the field or in the stands.                                              
BP
BP,
I like your points about the coaches being childish. However, I am not more worried than usual about on the field situations. I do think the fans need to be careful though. The rivalry has been nasty lately, especially in Columbia.
Hey Mickey,
I was wondering why some games are termed "sellouts" when there are clearly seats in the corners of the home-side upper deck empty?  Are these seats purposefully not sold?  
Allen
Allen,
They go by tickets sold. If they sell all of the tickets before the game then it is deemed a sellout. This has nothing to do with the actual number of fans that chose to show up and use those tickets. No, those seats are sold but some move to better seats or just don't show up.
Mickey,
1. Can you remember anyone besides the Fridge playing both ways in recent history?
2. I'm not one to hire AD's but football, basketball and baseball sure has taken a nose dive in recent years at GT.
Obviously our new AD has talent elsewhere, not coaching.
My choice was Billy D.
Billy
Billy,
There have been a bunch of guys switch from offense to defense or vice versa but as far as playing on both sides of the ball at Clemson that is rare in the last thirty years. William Perry did it in the NFL but not at Clemson.
I am impressed for the most part with Radakovich. I think he will be an upgrade over what we have had.
Mickey,
Enjoy listening to your show every AM while driving to work.
You were so right this morning when you said, "Spurrier is who he is."  I thought he had changed a couple of years ago.  Coaching at USC has a tendency to make one more humble.  It didn't last is Spurrier's case.  He is who he is. 
Your show reminded me of a great bumper sticker that came out in Athens , Ga at the time when Spurrier was at Florida.   It simply said, " Will Rogers never met Steve Spurrier."
Good show.  Good analysis. 
Hello to Qualk
Doc
Doc,
I have seen that bumper sticker. Classic. Spurrier is not known for his class. When you hire Spurrier you are hiring a guy that has won a bunch of football games but you are also hiring a wise cracking smart aleck.
Mickey,
You know what Steve Spurrier is? He's the player that never left the game. Yes he's the coach but he's still the player at heart. He talks trash, he's uncomfortable speaking with the media, he opens his mouth and stupid stuff just rolls out. He just can't shut up. He's just not wired right. He's hard on QBs because in his mind they aren't as good as he was. Plain and simple he just wants to coach and in some weird, Uncle Rico way probably still thinks he could play today.
I agree with you, they didn't hire him because he's a classy guy. They hired him to win and they are winning. In my personal opinion I think there's way more to Lattimore's injury that they (Cola) are letting out and Spurrier is very nervous and we know he can't control his mouth!
Let's worry about Clemson, who cares what is being said in Cola.
KZ
KZ,
I agree. I hate that childish behavior dominated most of the headlines on sports in our state over the past week.
Mickey,
Here's the thing…
The Lattimore injury didn't just affect Carolina fans.  I am a lifelong Clemson fan, and alum.  And Saturday my heart heart for Marcus Lattimore.  My wife and kids are die hard tigers as well, and my wife has actually cried over the weekend worrying about that young man. 
Even as tiger fans, we were affected.  So much so, that I tried to work it out that we could go to the "Marcus Celebration" yesterday.  Unfortunately, I couldn't work it out, but we were there in spirit, simply in support of a young man with tremendous character and heart.
So…that being said…Here's why what Spurrier did was, for lack of a better word, "wrong".
The event was a celebration for Marcus, not a Gamecock Pep Rally. He should have understood that even though surely the majority of those in attendance were Gamecocks, there most likely were people like me, who are fans of other teams, who were there to support the athlete.
Bringing the "rivalry" into that setting was a slap in the face of those who were there supporting the athlete.  It was not the time and place to take shots. 
To bring a political analogy into it….there were people who had reached across the aisle to support the other side.  Not just Tigers, but Vols, Gators, and others have offered support.  And even if opponents were not there in person (though some may actually have been), they were there in spirit in supporting the athlete.
Now, about the actually statements:
I have absolutely no problem with the first part of what he said.  The part about "the school from the Upstate that used to beat us a lot and don't beat us anymore"…I have no problem with that, even in that setting.  Why?  Because Marcus Lattimore is a huge part of that – he's a huge part of the reason that USC has won 3 in a row.  So as a tiger fan, I have absolutely no problem with that.
But the second part – the part about the "BS"…was simply childish and uncalled for.  Whether it's true or not, I'm not attempting to argue that….and it doesn't matter.  The point is that the "BS" comment had nothing to do with Marcus, it was simply a childish jab at people who were there, either in person or at minimum in spirit,  offering support. 
So in affect he took the goodwill that was put forth and slapped it in the face.
Thankfully, Lattimore bigger than that – both in character, and stature.  And the goodwill from opposing fans, including me, still continues  for the athlete.
Best of luck to you Marcus, you have a fan here – despite of your coach!
Signed,
"Tiger Fan and Family"
Tiger Fan and Family,
Thanks for your comments. I agree. This was bad timing. There is a time and place for trash talking but Monday was neither the right time or place.
Mickey,
A 67 year old future hall of fame coach should not talk like he does. Just shows how childish he is. Would Bill Snyder or Nick Saban say such about Kansas or Auburn? Of course not. Early senility?
Roger
Roger,
I don't think Saban cares a whole lot about Auburn right now. He is focused on the next five minutes.
Hi Mickey,
I have two things I wanted to ask you. First, I wanted to know how is that Duke ( football team ) is able to get two home night games in the same year ? Where Clemson ( the defending ACC champions ) has only have 3 night home game in 5 years. It seems that the only time we get a night game is when the chickens. Why is that ? Secondly how likely is to see Mike Bellamy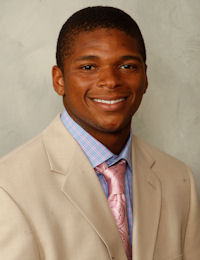 Mike Bellamy
Running Back
#5 5-10, 175
Nocatee, FL
View Full Profile back in a Clemson uniform Dabo said it was up to him if he wanted to come back and I read a report that he can't wait to get back ... On another prayers go out to ML #21 get well soon ! Its sad to see a player get hurt !
GT
GT,
Television decides the time of games. Actually Saturday night is a bad time from a ratings standpoint. Clemson and Duke will compete against Oregon-Southern Cal, Alabama-LSU and Oklahoma State-Kansas State Saturday night. Ratings will be very low for this one.
I have not checked on Clemson's interest in Bellamy. Dabo did say he would not close the door. A lot will depend on how well he does at his JUCO. I will check into it this week. Great question.
Mickey,
A win in any sport, any time by any score is the goal but to paraphrase Lee Corso a bit, hold on my friend not get too excited about beating Wake Forest.   It is painfully clear that the BSC computer will continue to give Clemson little love because just like several other ACC teams, the old gray Deacon just ain't what he used to be.
We saw signs of life now the past couple of games on defense, the offense continues to take what the other defense gives them, and I love the fact that we kicked the ball out of the end zone on kickoffs to not risk getting any more D-backs hurt if that was the reason.    At 7-1, my guess is we are where most people thought we would be but beware there are sharks in the water the next 4 weeks.   An improved pass rush is maybe the best thing I see right now because make no mistake, the Devils will fill the air in Durham hoping to take advantage of our depleted secondary.   Pressure on the QB is hopefully job number 1 against Duke and hopefully we will continue to see improvement on all fronts.
Andy
Andy,
I was not happy just because of the win at Wake Forest. I was happy about how we played. It was a complete game. The Tigers got Sammy Watkins
Sammy Watkins
So. Wide Receiver
#2 6-1, 205
Fort Myers, FL
View Full Profile back involved on offense. Tajh Boyd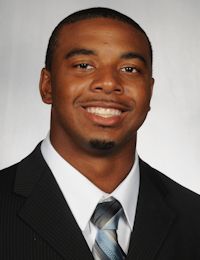 Tajh Boyd
RS Jr. Quarterback
#10 6-1, 225
Hampton, VA
View Full Profile broke another record. Defensively there were a lot of good things happening. This team is getting better each week. That is why I am excited. Duke will be a bigger test but if Clemson plays well, the Tigers will win by double digits.
Mickey,
Hope this email finds you doing well. Enjoy listening to your show. If I ever get the opportunity to call in I'm going to do so. It amazes me to here your side kick there displeased with the production of the tigers. I have talked to a few other people this morning an have heard the same thing come from their mouths a well.the tigers played great. I think they are wrong. I believe the atmosphere it's self severely limited the ability of Clemson fans to be ecstatic on what they saw last night. Mickey the ACC has become such a joke and boring it is starting to affect the fans view of how the game is played. If we had gone to an SEC school last night where the atmosphere was insane and played like we did people would be burning the city down. I truly believe the fans that are displeased are blinded at what they are truly dissatisfied with. It is the atmosphere and level of competition that Clemson is playing on a weekly basis. The quality of competition short of Florida State has be abysmal. It is a sorry excuse for us to say we are glad to go out and compete. We shouldn't ever worry about anybody on our schedule except for South Carolina and Florida State. Everyone else should be irrelevant. In short I am trying to say that the atmosphere and quality of the opponent is starting to affect the common Clemson fan. Something needs to change and quickly. This can be very destructive to a fan base and a team. It can cause a team to become complacent and comfortable to the point to when they do play a quality opponent they are not prepared for the quality of football needed to win. On the destructive side for the fan it will eventually drive the common and enthusiastic fan to stop coming to the game because there is no true competition. They will settle for watching the game on tv and listening to it on the radio as the go about their normal lives.
Oh yeah by the way. I am a season ticket holder and have been for many years. Section M row "gg" visitor side. Come by if you ever want to talk football one day. Thanks for your time Mickey.
Taylor
Taylor,
Like you, I was really impressed. I thought Thursday night was the most complete performance of the season. The biggest improvement came on defense. I also liked the sense of urgency. The Tigers got up 35-0 and put it in cruise control. I thought it was a compete effort and find it hard to believe anyone could not be extremely happy with that win.
Mickey,
I'm not a football expert but as a former basketball player, I can see athleticism, even on tape. Marquez North looks absolutely amazing on tape when I see his highlight video -- NFL body, explosive, and makes it look like he's playing against a pee wee team. Watch Sammy Watkins video; it looks similar. Ryan Jenkins looks good and so does Mike Williams but not at the same level as North.
With Demarcus Robinson's commitment seemingly shaky why not pursue North? Is there any consideration of moving Jenkins to corner? And, just a hypothetical -- if Charon Peake, Martavis Bryant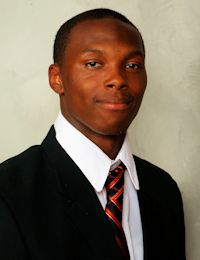 Martavis Bryant
So. Wide Receiver
#1 6-5, 200
Calhoun Falls, SC
View Full Profile , and Adam Humphries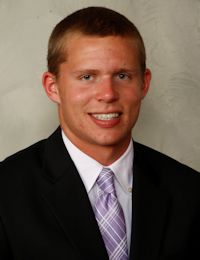 Adam Humphries
So. Wide Receiver
#16 5-11, 190
Spartanburg, SC
View Full Profile are already committed, do you still not go after Sammy Watkins just as hard -- I feel this could be the same with North.
As a side note, for those who don't think recruiting is important, it is! If we had Jarvis Jones/Sam Montgomery/Jadveon Clowney on this year's Clemson team, a National Championship appearance would be a very real possibility just as snagging one, two, or all three of the guys I mentioned was also a real possibility a few years back.
Cody
Cody,
I agree. North looks amazing. Clemson is still recruiting him. It will be interesting to see what will happen to Derek Dooley and his staff because Tennessee is one of North's favorites at this point.
The Brad Hughes All-State Insurance Agency
Prayer List
We have started a prayer list on the blog. Here are the guidelines:
If you are offended by prayer or prayer lists then I apologize in advance. The blog is free and the prayer list will be on the bottom of the page so you don't have to read it.
If you would like to add someone to the list please email me at mickeyplyler@hotmail.com
*Please let me know when it is appropriate to take the person off of the prayer list.
Those who need our prayers include:Finn Brookover, Mary-Louise Pawlowski (John's daughter), Jo Ann Bachman, Kenneth Bryant, Pruitt Martin, Got igers and his family, David Rowland, Leonard, Gillespie and his family, Jim S, Daniel Rosborough, The Huffman family, Nancy Winkler, John Reeve, Ethel Southard, Vinnie Brock, Kaitlyn L, Susan Miller, Joyce Harley, Steve Proveaux, Jeffrey Greene, the Hutto family, Sherl Drawdy, Caleb Kennedy, Teresa O'Connor, Matt Jacobs,Perrin Seigler, Candee Massee, Lindsey Jordan, Sam Catoe, Tyler Felch, the Nicolopulos family, "the Jacksonville, FL guys", Kim Sims, the Coyle family, Ryleigh Tedder, Steve Lee, Kelly Trakas, Jimmy Moore, the Thomas. V Family, Emary Claire Young, Kitty Bowers,Julie Locke, the Scheider family, Lauren Kittles' family, Frank Gentry, Joyce Bussey, Stacey McKeown, Dale Childs, Larry Lentz, Jr, Carl Sharperson, Scott Hannon, William Perry, Tyler Swaney, Lillian, Mark Feit, David Frame, Chad Berry, the family of Matthew M. Watson, the Dowis family, Shervin Messer, Alan Putnam, the Olivers, Lee Tate, Ronnie Abrams, Eddie Greene, the Jackson family, Bill Vader, Jim Taylor, Tina DeWitt, Rock Horne, Christopher Tuten, Bobby Wayne Thomas, Emma and Danielle Carothers, Robert Ditty, Mr. and Mrs. Murray Smith, Dot Cartee, Ayden Mills, Millie Heatley, Lynn Martin and family, Michael Pinson, Jake David family, Angie Crowley, Ira, Mike Tolson, Poly Wells, Dr. Muriel Bishop, Jack Cunningham, Emily Jefford Meister, Zachary Stoller, Aaron Clackum, Pat James, Cortney Moore, William Moore, Angelia and Savannah Anderson, William Ross, Meredith Legg, Scott Johns, Frank Carroll, Brandon Thompson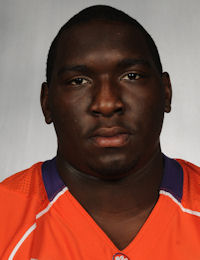 Brandon Thompson
Defensive Tackle
#98 6-2, 310
Thomasville, GA
View Full Profile , Alvin Sammons, Georgine McAlhaney, Glen Davis, Mike Price, Clay Childers, Aaron Knight, Danielle Johnston and family, Nicholas Abrams, Lana Kuykendall, Gary, Billy McLeroy, Gary G, William Huggins, Jim Bennett, Chantz Fowler, Ethel McElveen, Michele Gurganus, William Gentry, Lewis Usher and Tanya Sanders, Shon Cooper, Nick Collins, Travis Patterson, Bud Long, Arthur R. Cressman Sr, Jennifer Chancy, Eden Chandler, Amanda Peake, Danny Hammond, Chip Turner, Nick Collins, Allen Steen, The Sturkey Family, James Caylor, Ron Johnson, John Ellis Haddad, Lance family, Marcus Lattimore, Nick Chrisley's family, Allison Williams, Lt. Kyle Walker, Summer and Joel Johnson, Nicole O'Donnell.

Upgrade Your Account
Unlock premium boards and exclusive features (e.g. ad-free) by upgrading your account today.
Upgrade Now