---
Friday Email Bag
Each Friday I publish your comments and answer your questions.  To submit a comment or questions please email me at mickeyplyler@hotmail.com.
Hey Mickey,
I wanted to ask you do you think Clemson is going to enter Brain " Weapon X " Dawkins into the ring of honor this season ? He is mostly going to be Clemson's first player to be entered into NFL Hall of Fame... also if Gameday comes to Clemson for the game vs the chickens will he be the guest picker ?
Thanks.
Terrell
Terrell,
Great email. I am a huge Dawkins fan. I don't think he will get into the Ring of Honor this season. That is a process that takes more time but I do think he will be in our Ring of Honor soon. I agree he will be the first Clemson player to be inducted into the NFL Hall of Fame. I hope Levon Kirkland
Levon Kirkland
Linebacker
# 0, 0
,
View Full Profile also gets in but Dawkins will go in first in my opinion. I have never thought about Gameday and guest pickers but Dawkins would be perfect. I had him on my radio show last year and he reiterated his love for Clemson. I agree that we need to get him back more often.
Mickey,
A bit of procrastination found me on line looking over the Virginia Tech news of the day, where I happened upon your blog.
I read through it and found it informative.  Just before clicking out of the article and getting back to work, I saw your announcement about the prayer list.
Which is why I am sending you this note, as an encouragement to you. I love college football, and especially the Hokies, but all that is nothing compared to my Lord and Savior Jesus Christ. Christ is everything.
At least I hope this note is an encouragement to you, because seeing that prayer list was an encouragement to me!
Best of luck Saturday, and every day. I hope we can play to our potential and be a worthy opponent Saturday.
Richard
Richard,
Thanks for the kind words. Obviously Clemson people have a tremendous amount of respect for your program and everything Frank Beamer has accomplished in Blacksburg. If you are coming down, we wish you a safe trip. Thanks again.
Hey Mickey,
Hopefully, Clemson never goes to these horrible uniforms you see teams wearing these days.  I believe these uniforms are extremely ugly.  The style and color combinations at Oregon look like a pimp got in the college football uniform design business.  And, what happened to tradition?  When I see Clemson in its traditional uniform, it helps me to connect with the team. 
I agree with you.  The all white uniform is one of the better looking uniforms Clemson wears.  Change the jerseys and pants as needed or desired, but don't get into these goofy looking uniforms.  Years ago Georgia Tech had one of the better looking uniforms in college football.  The uniform they had on at Clemson looked rather stupid.
Just my thoughts.
Jack
Jack,
You sound like a Clemson fan and could pass for an Alabama fan. I agree but also think once a year it is OK to have a special uniform. A lot of this is about marketing, branding and recruiting. If uniforms help us get a five-star recruit then I am all for it. But for the most part, I agree with you and like traditional uniforms.
Mickey,
First off I have to get this off my chest. I think y'all are crazy if you think those purple uniforms look good. Those are the ugliest things I have ever seen in all my life. And let me tell ya, I live in Atlanta (and you know that Atlanta is full of people from all over the place) but most people are UGA fans. I have had to hang my head in shame while everyone down here laughs in my face whenever we wear those God awful uniforms. I just pray that we never wear them ever again. I think the whole multi uniform craze is getting way out of hand. But enough of that. I'm just old and set in my ways I guess.
What I really want to know is about recruiting. To me it sounds like we are going to lose Nkemdiche and Daniels. To me it sounds like the staff isn't putting much effort into keeping Daniels and that to me is crazy. What do y'all hear up there? Also how do we look as far as some of the other big names that are still out there?
Brad
Brad,
I disagree because I like the all purple unis once a year.
Nkemdiche and Daniels won't be finished until they sign on the dotted line. Nkemdiche is getting hammered by every coach and everyone in the media. Even his mom is hammering him from Nigeria. I think he wants to stay committed to Clemson but I am not sure if he can be a man and stay strong with the commitment. Clemson is still recruiting Daniel as hard as anyone. They were the first school to show up at a game this season the first day they could go on the road. Recruiting in a completely different part of the country is tough though. I think Clemson is waiting on only a few more guys. Adams is a national guy but Clemson will get a visit. Alexander really likes Clemson and the Tigers will stay in that one until the end as well. Crowder will sign with either Clemson or Georgia.
Hi Mickey,
My opinion about the uniforms. I love the all white with orange helmets. If I were Coach Sweeney, I might consider white at home during the hot weather games. I personally prefer the orange jerseys and white pants otherwise.
Just a quick comment if I may about Coach Spurrier. After the LSU game he had some what I thought unkind things to say about his quarterback. Seems like Coach Sweeney is much better at not throwing his players under the bus. Yes they make mistakes and Conner Shaw did not mean to throw that key interception just like the Clemson DB's and defense do not mean to give up big plays. IMO, use more positive terms when possible. It is not easy to play in a hostile environment and not make mistakes.
With that said, the Valley should be rocking (it will be) when the Gamecocks come to town. That crowd could make a big difference just like the LSU  crowd did.
Thanks Mickey for the fine job you do.
Don
Don,
I love the uniform talk. College football is about color and pageantry. Uniforms are a big part of it.
Coaches have to be careful about the fine line between telling the truth and throwing players under the bus. I think they have to be very careful here. I can't remember Dabo ever talking down about a player but could be wrong.
Mickey, 
First time reader of your page keep it up.  The post & courier article of Robert Nkemdiche commitment to Clemson is being interfered with by comments from his mother that he dearly loves. My comment to Robert is "Never give a woman the power to change your mind."  Hope Robert reads this.
Michael
Michael,
Unless his mom changes her mind, then I would say, "Momma Knows Best!"
Mickey,
Thank you for your time and I appreciate all you do.
Attached is a flyer for the Brian Wofford
Brian Wofford
Wide Receiver
#25 6-1, 170
Spartanburg, SC
View Full Profile Scholarship Program and Inaugural Golf Tournament. As you remember, Brian was a former Clemson Tiger and was killed in a motorcycle accident in May 2012 in Spartanburg at the age of 34. Brian and I worked together in Florence in 2004-05; in fact, he hired me when we worked together at Florence County.
Would you be willing to share this information with your listeners and your folks that read your blog? I would be most appreciative.
Again, thank you and I appreciate all you do.
Neil
Brian Wofford Scholarship Program
Inaugural Golf Tournament
Saturday, November 3, 2012
Tournament will be held at
Governor's Run Golf Club
665 Club Drive
Lamar, SC 29069
Entry Fees:?Start Time:
4 man team:  $200.00??9:00 a.m. Shotgun
Individual:  $50.00?1:00 p.m. if necessary
For more information or to register a team please call Joey Huggins at 843-615-7992
Prizes:
1st place:  $400.00
2nd place:  $200.00
Brian Wofford worked at Florence County Parks and Recreation as the Athletics Superintendent for five years.  He then moved back to his hometown – Spartanburg to become the Director of City of Spartanburg Parks and Recreation.  Brian's infectious smile and laugh made you think of him not only as a colleague but as a true friend.  Brian proudly wore the #25 jersey when he played for Clemson. Brian Wofford made a positive impact on those he knew and he will forever be carried in the hearts of all who were fortunate to have him in their lives even if for a brief time.  Brian died last May at the age of 34 in a motorcycle accident. The money raised through this annual golf tournament will directly benefit all children that play sports through Florence County Parks and Recreation.  These monies will give students who cannot afford the registration/uniforms, etc. fee to apply for a Brian Wofford Scholarship.
Neil,
Thanks for the info. I knew Brian and thought the world of him. I still can't believe he is gone. He was a great ambassador for Clemson. I know this event will be a big success.
The Brad Hughes All-State Insurance Agency
Prayer List
We have started a prayer list on the blog. Here are the guidelines:
If you are offended by prayer or prayer lists then I apologize in advance. The blog is free and the prayer list will be on the bottom of the page so you don't have to read it.
If you would like to add someone to the list please email me at mickeyplyler@hotmail.com
*Please let me know when it is appropriate to take the person off of the prayer list.
Those who need our prayers include:Finn Brookover, Mary-Louise Pawlowski (John's daughter), Jo Ann Bachman, Kenneth Bryant, Pruitt Martin, Got igers and his family, David Rowland, Leonard, Gillespie and his family, Jim S, Daniel Rosborough, The Huffman family, Nancy Winkler, John Reeve, Ethel Southard, Vinnie Brock, Kaitlyn L, Susan Miller, Joyce Harley, Steve Proveaux, Jeffrey Greene, the Hutto family, Sherl Drawdy, Caleb Kennedy, Teresa O'Connor, Matt Jacobs,Perrin Seigler, Candee Massee, Lindsey Jordan, Sam Catoe, Tyler Felch, the Nicolopulos family, "the Jacksonville, FL guys", Kim Sims, the Coyle family, Ryleigh Tedder, Steve Lee, Kelly Trakas, Jimmy Moore, the Thomas. V Family, Emary Claire Young, Kitty Bowers,Julie Locke, the Scheider family, Lauren Kittles' family, Frank Gentry, Joyce Bussey, Stacey McKeown, Dale Childs, Larry Lentz, Jr, Carl Sharperson, Scott Hannon, William Perry, Tyler Swaney, Lillian, Mark Feit, David Frame, Chad Berry, the family of Matthew M. Watson, the Dowis family, Shervin Messer, Alan Putnam, the Olivers, Lee Tate, Ronnie Abrams, Eddie Greene, the Jackson family, Bill Vader, Jim Taylor, Tina DeWitt, Rock Horne, Christopher Tuten, Bobby Wayne Thomas, Emma and Danielle Carothers, Robert Ditty, Mr. and Mrs. Murray Smith, Dot Cartee, Ayden Mills, Millie Heatley, Lynn Martin and family, Michael Pinson, Jake David family, Angie Crowley, Ira, Mike Tolson, Poly Wells, Dr. Muriel Bishop, Jack Cunningham, Emily Jefford Meister, Zachary Stoller, Aaron Clackum, Pat James, Cortney Moore, William Moore, Angelia and Savannah Anderson, William Ross, Meredith Legg, Scott Johns, Frank Carroll, Brandon Thompson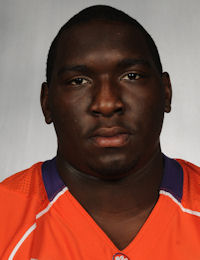 Brandon Thompson
Defensive Tackle
#98 6-2, 310
Thomasville, GA
View Full Profile , Alvin Sammons, Georgine McAlhaney, Glen Davis, Mike Price, Clay Childers, Aaron Knight, Danielle Johnston and family, Nicholas Abrams, Lana Kuykendall, Gary, Billy McLeroy, Gary G, William Huggins, Jim Bennett, Chantz Fowler, Ethel McElveen, Michele Gurganus, William Gentry, Lewis Usher and Tanya Sanders, Shon Cooper, Nick Collins, Travis Patterson, Nick Chrisley, Bud Long, Arthur R. Cressman Sr, Jennifer Chancy, Eden Chandler, Amanda Peake, Danny Hammond, Chip Turner, Nick Collins, Allen Steen, The Sturkey Family.

Upgrade Your Account
Unlock premium boards and exclusive features (e.g. ad-free) by upgrading your account today.
Upgrade Now