---
Friday Email Bag
Each Friday I publish your comments and answer your questions.  To submit a comment or questions please email me at mickeyplyler@hotmail.com.
Hey Mickey,
Like you I was raised in Columbia but I bleed orange in purple. I know everyone is talking about the Defense, but two years everyone was talking about the Offense and things were fixed. I feel that we need to give BV a chance 90 % of the Defense are sophomores! Unlike you I like all the Clemson uniforms: all orange, all white, orange & white and even think the all purple uniforms look good... So I have two good questions for you... First, Why doesn't Clemson were the all purple uniforms a least once a year? Second, is Nike going to do a combat uniform for Clemson again and time soon?
I see all the people talking about the last we wear all purple at home we get blow out at home, but does no one return the 2006 game vs. GT when we switch the uniform to purple before getting on the bus. I believe Clemson blow GT out that night with College Gameday there!!!
Thank you
Terrell
Terrell,
I like all Clemson uniform combinations except the orange jerseys on purple pants. If you mix the two, I prefer the purple jerseys and orange pants. My favorite is purple jerseys on white pants. I keep hearing Clemson is wearing purple against Virginia Tech. Guess we have to wait eight days to find out. Nike did one combat uniform for Clemson but the Tigers got killed in Columbia. I think Dabo and most Tigers like the traditional uniforms and helmet. I don't want to turn into Oregon but something once a year would not bad for special games.
Mickey,
Please help me understand something.
With just under 10 minutes to go in the game against Georgia Tech, Nuk Hopkins caught what seemed to be a first down pass on the north sideline; but the ruling on the field was that we had an illegal receiver down field.  Something was said about not being allowed to have a second receiver in the area due to a defender already covering the primary receiver. No one around me understood what occurred.
Sammy was lined up very near Nuk (I believe slightly back and to Nuk's left); they both went out for a pass.
When I watch the game Sunday on DVR, it was said that we had an alignment problem and that with all that Chad does, it is a wonder that we aren't called for this infraction more often.
Please explain what happened, for I just don't understand.
Red
Red,
I think the play you are referring to was a pass play where originally they called an ineligible receiver down field but later reversed the call. The rule says that only the last man on the line can go down field for the pass. If you have a tight end on your side or another receive spilt with you then only one can be on the line of scrimmage. Only the last man on the line of scrimmage can go down field on the pass. Sometimes you will see the receiver line up on the line when he was supposed to be off a few feet. Hope this helps.
Mickey,
Thanks for the Friday Email Bag.  I enjoy reading it each week.  Got a couple for you.
1. For several seasons I have been hearing the stat that we are XX-0-1 when rushing for 200 and throwing for 200, and more recently we are XX-0-1 when having over 500 yards of offense.  I assume the tie is the same game in both stats, but who was it against?  Was it the '91 UVA game?  I don't recall ever hearing the one blemish on those two remarkable stats.
2. At the end of the BC game, with the outcome no longer in question, down at the goal line we take a knee and run out the clock.  A week later against GT, same scenario, we go ahead and punch it in for another score.  I am not complaining by any means, but why do you think CDS decided to get the extra points against one opponent but not the other?
Thanks again, and keep up the good work.
Dean
Dean,
1.
2. In the Boston College game Clemson ran the ball until the final play of the game and then took a knee. In the Georgia Tech game the Yellow Jackets called their time outs but there was still 50 seconds to go. Clemson might have taken a knee if they went one more play. My gut tells me that the BC game is not a rivalry and maybe the idea that Paul Johnson and Al Groh are jerks had something to do with it.
Mickey,
A quick rules question...I thought the only person an O-lineman could cut was the player lined up directly in front of him.Having pulling tackles cut defensive lineman on the run seems incredibly dangerous.Also has there been any talk of moving any of the WRs to DB? We have so many good WRS it seems we are wasting talent at that position.I hate to call out players and I know he's injured but Jonathon Meeks can't cover anyone and is the worst tackler on the defense.This greatly limits his effectiveness as a safety.
Brian
Brian,
No, pulling tackles can cut block legally. I agree that it is dangerous. I have not heard of any plans to move any defensive backs at this point.
Hello Mickey,
Great job on all you do keep it up! Hey Just a word for the faithful, and those wavering. Dabo while not perfect is building something special. I believe help is on the way, and that starts with TDP departing. We should all thank Judge Wilkins for stepping in and lighting some fires. If our national politicians had that fire America would not be in such a mess (but I digress).
Uniforms: We should never, ever ever wear all white again. Here's a couple of new combinations that would be awesome I think.
Purple Pants with orange Stripes & Purple Jerseys with orange numbers and white trim.  
Orange satin (flat) helmets with Metallic Purple Tiger Paw!
Orange Pants and orange Jersey With Purple numbers & white trim.//  Satin(Flat)
Purple Helmets with Orange metalic  Tiger Paw!
Orange and White camo uniforms with orange and purple camo helmets with White Tiger paw!
Opaque unis and Helmets that blend in with scenery so opponents couldn't see our players. Tiger paw on side of helmet would have a flashing light, player could activate (receivers so QB could find them for passes).  Ok Ok this last one was for giggles.
What ya think?
Thanks Mickey!
OH Yes Stop the Whoo Hoo
Bill
Bill,
I love your unique ideas but wouldn't hold my breath. Also, I love the all white uniforms. They a m second favorite behind purple jerseys and white pants.
I also agree that David Wilkins appears to be a tremendous asset a this point.
The Brad Hughes All-State Insurance Agency
Prayer List
We have started a prayer list on the blog. Here are the guidelines:
If you are offended by prayer or prayer lists then I apologize in advance. The blog is free and the prayer list will be on the bottom of the page so you don't have to read it.
If you would like to add someone to the list please email me at mickeyplyler@hotmail.com
*Please let me know when it is appropriate to take the person off of the prayer list.
Those who need our prayers include:Finn Brookover, Mary-Louise Pawlowski (John's daughter), Jo Ann Bachman, Kenneth Bryant, Pruitt Martin, Got igers and his family, David Rowland, Leonard, Gillespie and his family, Jim S, Daniel Rosborough, The Huffman family, Nancy Winkler, John Reeve, Ethel Southard, Vinnie Brock, Kaitlyn L, Susan Miller, Joyce Harley, Steve Proveaux, Jeffrey Greene, the Hutto family, Sherl Drawdy, Caleb Kennedy, Teresa O'Connor, Matt Jacobs,Perrin Seigler, Candee Massee, Lindsey Jordan, Sam Catoe, Tyler Felch, the Nicolopulos family, "the Jacksonville, FL guys", Kim Sims, the Coyle family, Ryleigh Tedder, Steve Lee, Kelly Trakas, Jimmy Moore, the Thomas. V Family, Emary Claire Young, Kitty Bowers,Julie Locke, the Scheider family, Lauren Kittles' family, Frank Gentry, Joyce Bussey, Stacey McKeown, Dale Childs, Larry Lentz, Jr, Carl Sharperson, Scott Hannon, William Perry, Tyler Swaney, Lillian, Mark Feit, David Frame, Chad Berry, the family of Matthew M. Watson, the Dowis family, Shervin Messer, Alan Putnam, the Olivers, Lee Tate, Ronnie Abrams, Eddie Greene, the Jackson family, Bill Vader, Jim Taylor, Tina DeWitt, Rock Horne, Christopher Tuten, Bobby Wayne Thomas, Emma and Danielle Carothers, Robert Ditty, Mr. and Mrs. Murray Smith, Dot Cartee, Ayden Mills, Millie Heatley, Lynn Martin and family, Michael Pinson, Jake David family, Angie Crowley, Ira, Mike Tolson, Poly Wells, Dr. Muriel Bishop, Jack Cunningham, Emily Jefford Meister, Zachary Stoller, Aaron Clackum, Pat James, Cortney Moore, William Moore, Angelia and Savannah Anderson, William Ross, Meredith Legg, Scott Johns, Frank Carroll, Brandon Thompson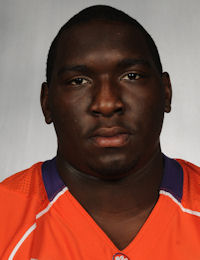 Brandon Thompson
Defensive Tackle
#98 6-2, 310
Thomasville, GA
View Full Profile , Alvin Sammons, Georgine McAlhaney, Glen Davis, Mike Price, Clay Childers, Aaron Knight, Danielle Johnston and family, Nicholas Abrams, Lana Kuykendall, Gary, Billy McLeroy, Gary G, William Huggins, Jim Bennett, Chantz Fowler, Ethel McElveen, Michele Gurganus, William Gentry, Lewis Usher and Tanya Sanders, Shon Cooper, Nick Collins, Travis Patterson, Nick Chrisley, Bud Long, Arthur R. Cressman Sr, Jennifer Chancy, Eden Chandler, Amanda Peake, Danny Hammond, Chip Turner, Nick Collins, Allen Steen.

Upgrade Your Account
Unlock premium boards and exclusive features (e.g. ad-free) by upgrading your account today.
Upgrade Now