---
Friday Email Bag
Each Friday I publish your comments and answer your questions.  To submit a comment or questions please email me at mickeyplyler@hotmail.com.
Mickey:
Maybe this is not an original thought, but whatta think about this?  Chad Morris
Chad Morris
Offensive Coordinator / QBs
View Full Profile will be a very hot commodity come the end of the season.  He will have offers for Head Coaching jobs.  Let's make Dabo the Athletic Director, and promote The Chad to Head Football Coach.  This could make for a solid foundation at Clemson for many years.
Walt
Walt,
I can't see that happening in the next ten years. I just can't see how that could happen.
Mickey:
I read your blog, Defensive Issues, on Tuesday.  I can't quite figure why you are giving the coaches a free pass on this issue.  You state, in reference to five, four and three-star athletes on the two deep, "I don't think those numbers have developed and shown results in the field."  Later, you state, " The linebackers have not developed."  Excuse me, but player development is entirely the responsibility of the coaches - Hobby, Brooks, and Harbison.  Maybe we need some new position coaches.  In fact, a summary by NFL scouts at the game has some pretty damning observations about some of our defensive players (http://www.nepatriotsdraft.com/2012/...clemson.html/2) and another from the Auburn game (http://www.buffalobillsdraft.com/2012/09/2013-nfl-draft-scouting-notes-auburn-v-clemson/).
Kirk
Kirk,
If you took a look at this team you may have a point. But if you at the overall body of work of their careers then your thoughts have been proven wrong. The defensive staff at Clemson is made up of very respected coaches in the field. Every member of the defensive staff gets jobs offers from other staffs frequently. Their track record over their careers speaks for itself.
Mickey,
Always enjoy your blog and hope you're having a great week. I wanted to put something out here and get your thoughts on it especially after our last game with FSU. I've heard a lot of people coming down on Coach Venables the last few weeks and really coming at him after the loss to Florida State. I just wanted to make this statement to everyone that has a negative opinion about him so early in his career with us at Clemson. First of all, it takes time to establish a new system when guys are accustomed to a different style or philosophy. It also will take time for Venables to get the recruits he wants to best fit his style of coaching and play. He's trying to work with what he has at Clemson this year but there are some obstacles in his way with depth and experience. Everyone is trying to compare him to Coach Morris, with how he came in and immediately transformed our offense his first year. Well, lets be honest, Morris had a barrel full of diamonds that he just had to shine up. Venables on the other hand doesn't have that luxury on defense. Now don't get me wrong, cause I feel we have some guys with great ability but we are still missing a lot of what Coach Venables needs to really showcase his ability as Defensive Coordinator. Also, we need to understand that his preparation for a team or in-game adjustments ultimately comes down to how the 11 men on the field carry out his instruction. I'm a coach for AAU basketball and many times I've had my guys prepared for a game and my guys just didn't do what they were coached to do. I've made adjustments in a game and they just didn't execute what I wanted them to do. When this occurs, it always is directed back at the coach but its not the coach out on the field performing. If Coach Venables has us in the correct alignment and the guys just don't execute then its not his fault. I really like what we've got in Venables and believe he will transform our defense back to being a force to be reckoned with. But it's going to take him time and instead of coming down on him, I believe we need to support him! Look at the teams that have been dominate the past few years and if you look closely you will notice that they had a few down seasons before they had great seasons. This was because they were putting the pieces together to be great and honestly, that is what Dabo has done! So as Clemson Fans, lets continue to support our team and coaches to the Fullest cause we are very close to being that dominate force we all remember Clemson being on both sides of the ball.
So Mickey, with this being said, do you feel that my thoughts are on track with what we as fans need to do? Thanks for all you do and my prayers are with Ryan and you as he continues rehab!
Go Tigers,
TigerFan4Life
TigerFan4Life,
Thanks for the kind words about Ryan. I totally agree with you. This is a talent issue. How many players on this current defense will play in the NFL? My guess is that it wouldn't take long to call roll in that class.
Hi Mickey,
Not sure if this is the correct email for your Friday Email bag, but it is all I saw so figured I'd try it out.
Well, to lighten the mood a bit, considering the let down on Saturday, I have a non issue type of question...
Out of curiosity, did Clemson get rid of the Purple uniforms?  I know this is a silly question, but I'd love to see purple in some regards this season.  The Purple Jerseys / White Pants has always been a favorite of mine.  I like the reverse too (white jersey / purple pants).  Do you think we will see either combination again, or is Purple a thing of the past?
Thanks!
Paul
Paul,
Dabo told the team that they could not wear them until they won a championship. They won the ACC last year so I would think we would see them at some point this season. I think the purple jerseys and white pants are the best looking uniform we have.
Mickey,
I don't have any answers to fix what ails the defense and agree that it must be better for Clemson to be successful. I was watching and got the impression that the linebackers and defensive backs seem to be second guessing themselves during the game. That is a usually a sign of lacking confidence and wonder if the coaching style has them intimidated or confused? I ask because it bothers me to see the defense make a play and then blow an assignment a play later. if the defense was consistently bad, as porous as a screen door and couldn't stop an ant, that would be a bad defense but what about an inconsistent defense? What is your impression? 
Maestro
Maestro,
I think the secondary is the biggest issue. I think they have speed and quickness issues. I think they lack athleticism and ball skills. I think they are poor tacklers. I agree that confidence is an issue.
Mickey,
I just turned your show on and hear you talking about the defense. Don't know if you have mentioned this or not, but is there some reason that Steward and Townsend weren't in the game at all other than special teams? Don't see how they could do much worse than what was out there. And I also think they should let the younger DBs have a chance. Yours and Larry's thoughts?
Chris
Chris,
Steward has issues moving laterally due to his knee. Townsend has not shown the staff he can handle the assignments yet. I think both will play more once the staff trusts them.
Mickey,
Clemson's defense may very well be what keeps OTHER teams in games. I'm thinking of GT specifically. I mean GT's defense is horrible, so the tigers might be able to score at will. The problem is Clemson has shown next to nothing against the run, and if GT's offense starts clicking, they will hold onto the ball and limit the number of possessions each team gets. So it could be a case where GT simply wears the defense down because they stay on the field after the tigers score in a very short time. Is this a valid concern? Thanks.
Ash
Ash,
Absolutely. That is the concern for every opponent over the next eight games.
Mickey,
Couldn't agree more with assessment of the defense. You could line anyone back there in the secondary but if you let a quarterback consistently sit back in a pocket for more than 3 seconds you are going to have major problems. Beasley is the only fast DE we have, but he doesn't have the size to play the run game really well. Willard plays with more heart than anyone on the defense, but he can't carry the linebackers by himself. The secondary is a mystery, often they are in great position but don't even attempt to make a play on the ball. Luckily it looks like no defense can truly stop the offense, I don't see offenses without major speed (FSU, USC maybe) out scoring us. I think Georgia Tech will cause some troubles, but I think we pull it out playing at home. Still a pretty good season if that's the case. I'm still holding out hope for the defense getting better, but I just don't see it happening this year without an upgrade in talent. I'm taking a wait and see, but I will still be at the games and cheer my heart out. Go Tigers, beat BC!
Brooks
Brooks,
This team is good enough to beat anyone on the schedule. However, the defense will continue to be an issue for the foreseeable future. I still think this team could win 10 games and make it as an at-large bid to a BCS game. But the defense will have to improve and injuries can't be a factor.
The Brad Hughes All-State Insurance Agency
Prayer List
We have started a prayer list on the blog. Here are the guidelines:
If you are offended by prayer or prayer lists then I apologize in advance. The blog is free and the prayer list will be on the bottom of the page so you don't have to read it.
If you would like to add someone to the list please email me at mickeyplyler@hotmail.com
*Please let me know when it is appropriate to take the person off of the prayer list.
Those who need our prayers include:Finn Brookover, Mary-Louise Pawlowski (John's daughter), Jo Ann Bachman, Kenneth Bryant, Pruitt Martin, Got igers and his family, David Rowland, Leonard, Gillespie and his family, Jim S, Daniel Rosborough, The Huffman family, Nancy Winkler, John Reeve, Ethel Southard, Vinnie Brock, Kaitlyn L, Susan Miller, Joyce Harley, Steve Proveaux, Jeffrey Greene, the Hutto family, Sherl Drawdy, Caleb Kennedy, Teresa O'Connor, Matt Jacobs,Perrin Seigler, Candee Massee, Lindsey Jordan, Sam Catoe, Tyler Felch, the Nicolopulos family, "the Jacksonville, FL guys", Kim Sims, the Coyle family, Ryleigh Tedder, Steve Lee, Kelly Trakas, Jimmy Moore, the Thomas. V Family, Emary Claire Young, Kitty Bowers,Julie Locke, the Scheider family, Lauren Kittles' family, Frank Gentry, Joyce Bussey, Stacey McKeown, Dale Childs, Larry Lentz, Jr, Carl Sharperson, Scott Hannon, William Perry, Tyler Swaney, Lillian, Mark Feit, David Frame, Chad Berry, the family of Matthew M. Watson, the Dowis family, Shervin Messer, Alan Putnam, the Olivers, Lee Tate, Ronnie Abrams, Eddie Greene, the Jackson family, Bill Vader, Jim Taylor, Tina DeWitt, Rock Horne, Christopher Tuten, Bobby Wayne Thomas, Emma and Danielle Carothers, Robert Ditty, Mr. and Mrs. Murray Smith, Dot Cartee, Ayden Mills, Millie Heatley, Lynn Martin and family, Michael Pinson, Jake David family, Angie Crowley, Ira, Mike Tolson, Poly Wells, Dr. Muriel Bishop, Jack Cunningham, Emily Jefford Meister, Zachary Stoller, Aaron Clackum, Pat James, Cortney Moore, William Moore, Angelia and Savannah Anderson, William Ross, Meredith Legg, Scott Johns, Frank Carroll, Brandon Thompson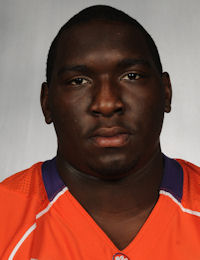 Brandon Thompson
Defensive Tackle
#98 6-2, 310
Thomasville, GA
View Full Profile , Alvin Sammons, Georgine McAlhaney, Glen Davis, Mike Price, Clay Childers, Aaron Knight, Danielle Johnston and family, Nicholas Abrams, Lana Kuykendall, Gary, Billy McLeroy, Gary G, William Huggins, Jim Bennett, Chantz Fowler, Ethel McElveen, Michele Gurganus, William Gentry, Lewis Usher and Tanya Sanders, Shon Cooper, Nick Collins, Travis Patterson, Nick Chrisley, Bud Long, Arthur R. Cressman Sr, Jennifer Chancy, Eden Chandler, Amanda Peake, Danny Hammond.

Upgrade Your Account
Unlock premium boards and exclusive features (e.g. ad-free) by upgrading your account today.
Upgrade Now