---
Friday Email Bag
Each Friday I publish your comments and answer your questions.  To submit a comment or questions please email me at mickeyplyler@hotmail.com.
Mickey,
Back in the panic days of some Tiger faithful in the past year , I suggested you and the boisterous faithful be patient and that Notre Dame was the plum and not the Big 12 and it appears that at least we got most of the Irish pot of gold.    Whether the TV deal will be re-worked as a result of Notre Dame joining the ACC remains to be seen but I would think it will happen and the dollars will increase.
The early returns of the Clemson defense are showing a work in progress at best as we beat a horrible Auburn team that just might go winless in the SEC and a mid major in Ball State.   Rome was not built overnight but a couple of things seem clear at this point.   Clemson needs to be stronger and more physical up front.   Whether it is technique, discipline or recruiting you can't give up 250 plus rushing yards and win very many times when it comes to playing Florida State, Georgia Tech, South Carolina and all the other non Ball States and Furman's on the schedule.   My guess is if you ask Jeff Davis to list some reasons that made him a Hall of Fame linebacker somewhere in the list would be the defensive front he played behind did a great job in controlling the front, allowing him and the other linebackers to make plays.   When an offensive line dictates where a defensive goes, good things usually don't happen on defense.
Hopefully as we get through this week's game and into the huge game in Tallahassee next week, our work in progress will bring much better results.   I hope the sack mentality can be curbed and our up front defense will impose their will on the offensive lines they face rather that the opposite that we are seeing now.   
Andy
Andy,
You were right about ND. I thought the people that talked academics were wrong and I thought they would take the better TV deal with the Big 12. I was wrong.
The Clemson defense will be a work in progress all season. There are talent issues, experience issues and depth issues. This is not a good combination.
Mickey,
Love you man but you are missing a few things about the ND deal.
1. Swofford already said the 8 game schedule is back on the table, up to the ADs to decide on that.
2. We currently get 3.2 million from our best non-BCS bowl which once divided out 14 ways that turns out to a max of $232,000 we are losing out on if ND takes that spot from an ACC team. In return we get an addition 1-2 million a year. I'd gladly give up 200,000 for 1-2 million.
3. The way the scheduling was described by was that ND will provide the 5 dates while the ACC will choose who they play and the ACC teams will rotate who plays them.
4. ND keeps their own money for games played at ND or neutral games that ND is the home team. ACC keeps the money for home ACC games and neutral games where the ACC is the host team.
If we end up with 4 16 team conferences all the contracts and conferences will get redone anyway so this isn't a concern. The ONLY downside is the buyout which comes into play if we left and that wasn't going to happen anyway. The coach, the AD and the President of the University did NOT want to go to the big 12, the SEC wasn't going to invite so what's left? Stick with the ACC.
While the buyout stinks, it does have one side benefit, the fear of staying in the ACC while Florida State bolts for a new conference is off the table.
So, this is only a bad deal if you operate under the assumption that we were going to leave the ACC and while I am one that wishes we would, it wasn't going to happen. Maybe that is a bit of a defeatist attitude but if it is true this deal only helps us.
Stephen
Stephen,
If the ACC goers back to an eight game schedule then this would be a huge benefit to Clemson. It would allow them to play a better non-conference schedule. It will be interesting to see if ESPN will allow it.
You don't divide the $3.2 million 14 ways. The team that goes get a lot to cover expenses.
Clemson will get ND once every three years. If it is a home and home that means once every six years at home. I am not sure how great that deal is.
A downside you didn't mention was the scenario where ND bumps you from a bowl. How happy are Clemson fans going to be if they could have gone to Orlando but end up in El Paso because ND gets the spot even though they are not in the league?
Mickey,
Not disagreeing with anything that you're saying, but want to provide another rationale for leaving early. I bring this up because it is the reason that several people with us left early. Games like Ball State and Furman provide an opportunity to bring younger children to games. However, with the temperature like it was saturday, many can't sit through an entire game, and therefore the parents leave early. I also bring this up because I noticed several newborns at the game. The parents made the attempt to attend the game, and introduce the kids to Clemson, but at some point the safety and health of their children is more important than staying through the whole game. Again, I just mention this because I witnessed it with several members of our tailgate group, when I have watched them sit through many Clemson blowout wins and losses without leaving early.
Ross
Ross,
Infants and toddlers are a different story and I can understand that. I wonder how many sitting in the student section brought young children?
Mickey,
I just started reading David Hood's blog and would be less than honest if I did not admit that some probable big bucks were wasted on the corner scoreboards in the West End Zone.   We sit in Section G at about the 25 yard line and cannot see the corner scoreboard on the far side of the West End Zone at all so that means at least 1/4 of both sides of the field can't see the numbers.   I didn't walk to other sections to see how far I would have to go to be able to see whatever numbers are there.   Enquiring minds want to know why the scoreboard is not all together in the middle of the West End Zone so it can be seen rather than half on each side of the End Zone stands? 
Andy
Andy,
I think from your seats you guys should be able to see the big scoreboard above the Hill. The new ones are for those that can't see the big screen. They both show the same thing. Why not watch the bigger board?
Totally agree with you Mickey, have been going to clemson games for 20 years, probably have been to over 200 of them including every bowl game since 1999. I have left one game early... ever and that was because it was the 2003 Tangerine bowl when Whitehurst almost got murdered, but not because of the game, only because my grandmother was sick and needed to leave and it was the day before Christmas eve and we wanted to make it home. I do this, because even though it may not be the most exciting game, but because I not only support the team, but because there is no place I'd rather be on a Saturday. My whole family stayed for the entire Orange bowl as well, while we may have been the only people in orange left by the 4th quarter, we still cheered and supported our team.
Brooks
Brooks,
Obviously you and I are in the minority. I just don't understand the idea of co
ming for only a half. That just makes no sense to me.
Mickey,
Love the football updates year round. Hoping we could get a bi-weekly basketball update. Am particularly interested in the situations with Demarcus Harrison and Jaron Blossomgame (sp). Also, I understand we have a couple of big guys we're recruiting who are visiting this weekend. Thanks for any information!
Jim
Jim,
I have not heard anything on Harrison's appeal but will check with the staff. They just started individual workouts and I think they like their freshman once again but I haven't heard anything about Blossomgame. A. J. Davis' comes in this weekend as the staff is looking for their third commitment. They really like Austin Ajukwa, a shooting guard that committed yesterday. They really like his length. Steve Smith is a good recruiter and I think it is showing.
Mickey,
In defense of our secondary, if I'm not mistaken, both of Ball State's scoring drives in the first half came off of two pass interference calls from passes that were ten yards under thrown. As a cornerback, especially a young one, it's super hard to not get called for interference when the ball is thrown that far beneath the receiver. Both came on 3rd and long plays, and both extended the drive for Ball State to score. I was really impressed with our defense, those are just hard plays to avoid.
Adam
Adam,
One was on fourth down. Corners have to be able to stop and change directions. I am not sure that this is a strength of these corners. I was not impressed with giving up that many rushing yards.
Mickey,
I'm a long time reader of the blog and I appreciate all you do for us tiger fans. I have one question that I don't believe I've ever seen addressed on your blog. Do you know who decides on how the end zones are painted? I thought about this Saturday when they were showing the entrance video on the jumbotron and they showed an overhead shot of the stadium from a night game from a few years ago when the end zone was painted white with Clemson in orange letters. I remember the first time I saw the end zones painted like this and how awesome it looked. It would be great to see the end zones pop again, and it really looks great on the tv, especially the night games. I'm sure this may be a strange question but was curious to the deciding factors.
Drew
Drew,
I am not sure who makes those decisions. I do know that the paint on the field takes its toll over a season and they like to limit it. I will check with the grounds crew to see who decides those things.
Hi, Mickey.
Regarding Clemson's search for a new athletic director, I heard one of the things that it will be searching for an AD who will continue to upgrade the basketball program and the AD might want to hire his or her own head basketball coach. Do you think this could effect Coach Brownell in the near future at Clemson?
Keith
Keith,
As long as Brownell continues down the path he has started then his job is safe. Clemson is a difficult job but Brownell and his staff have done well because of player development. I would like to see them recruit a little better but it is a tough sell.
Mickey,
I have been a member of IPTAY (my family as a kid and myself today) since the late 70's.  As a kid, the game was an experience and the only way to watch a Clemson football game.  TV coverage was limited to a few games a year and portable satellites were not around.  During the game, the parking lots were ghost towns.  The stadium was loud with people of all ages standing and cheering.  After the game, the stands were littered with mini bottles.  Today, during the game, almost every tailgate has a crowd huddled around a TV, switching between Clemson, SC and UGA games. In the stands, people are leisurely watching the game, looking at their phones, talking about their kid's activities since last Saturday and become irritated when a true fan stands up and cheers loudly.
Additionally, the cost has forced passionate fans to stay at home and watch the game on HD TV, which makes game day a social activity with a game in the background. This is my first year not being a member of IPTAY since 1978.  Not because I don't love the game, or Clemson, but because at $5000 a year for 4 tickets, it became a financial burden, especially with young kids who are not interested in 4 quarters of football unless they have a $8 bucket of popcorn and a $5 coke.  This past saturday, I watched the game with my neighbors on my 46" TV on the porch so we could feel the outdoor air as if I we were there.  It felt weird not being in Death Valley, but right after the game I was able to cut grass, which, until this year, was done on Sunday.  I will still attend 1-2 games a year and I am still a passionate fan.  Go TIGERS!!!  
Kurt
Kurt,
Your email makes sense. I know it is easy to stay at home and I know its expensive. I just enjoy being there and hope to do it as long as I can afford it and my health allows it.
Mick,
For a fat, outta shape guy like me it was hot as hell in the upper deck but I did stay.
LW is right, the games are more accessible these days via phones, satellite, etc. Who wouldn't want to watch at their tailgate with free food?
Last, schedule someone with a little more recognition, like ECU, Southern Miss maybe more would come and stay.
Kevin
Kevin,
South Carolina played ECU and it was 21-0 at the half and fans still left. I think football is just a social event for a bunch of folks.
The Brad Hughes All-State Insurance Agency
Prayer List
We have started a prayer list on the blog. Here are the guidelines:
If you are offended by prayer or prayer lists then I apologize in advance. The blog is free and the prayer list will be on the bottom of the page so you don't have to read it.
If you would like to add someone to the list please email me at mickeyplyler@hotmail.com
*Please let me know when it is appropriate to take the person off of the prayer list.
Those who need our prayers include:Finn Brookover, Mary-Louise Pawlowski (John's daughter), Jo Ann Bachman, Kenneth Bryant, Pruitt Martin, Got igers and his family, David Rowland, Leonard, Gillespie and his family, Jim S, Daniel Rosborough, The Huffman family, Nancy Winkler, John Reeve, Ethel Southard, Vinnie Brock, Kaitlyn L, Susan Miller, Joyce Harley, Steve Proveaux, Jeffrey Greene, the Hutto family, Sherl Drawdy, Caleb Kennedy, Teresa O'Connor, Matt Jacobs,Perrin Seigler, Candee Massee, Lindsey Jordan, Sam Catoe, Tyler Felch, the Nicolopulos family, "the Jacksonville, FL guys", Kim Sims, the Coyle family, Ryleigh Tedder, Steve Lee, Kelly Trakas, Jimmy Moore, the Thomas. V Family, Emary Claire Young, Kitty Bowers,Julie Locke, the Scheider family, Lauren Kittles' family, Frank Gentry, Joyce Bussey, Stacey McKeown, Dale Childs, Larry Lentz, Jr, Carl Sharperson, Scott Hannon, William Perry, Tyler Swaney, Lillian, Mark Feit, David Frame, Chad Berry, the family of Matthew M. Watson, the Dowis family, Shervin Messer, Alan Putnam, the Olivers, Lee Tate, Ronnie Abrams, Eddie Greene, the Jackson family, Bill Vader, Jim Taylor, Tina DeWitt, Rock Horne, Christopher Tuten, Bobby Wayne Thomas, Emma and Danielle Carothers, Robert Ditty, Mr. and Mrs. Murray Smith, Dot Cartee, Ayden Mills, Millie Heatley, Lynn Martin and family, Michael Pinson, Jake David family, Angie Crowley, Ira, Mike Tolson, Poly Wells, Dr. Muriel Bishop, Jack Cunningham, Emily Jefford Meister, Zachary Stoller, Aaron Clackum, Pat James, Cortney Moore, William Moore, Angelia and Savannah Anderson, William Ross, Meredith Legg, Scott Johns, Frank Carroll, Brandon Thompson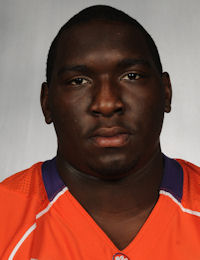 Brandon Thompson
Defensive Tackle
#98 6-2, 310
Thomasville, GA
View Full Profile , Alvin Sammons, Georgine McAlhaney, Glen Davis, Mike Price, Clay Childers, Aaron Knight, Danielle Johnston and family, Nicholas Abrams, Lana Kuykendall, Gary, Billy McLeroy, Gary G, William Huggins, Jim Bennett, Chantz Fowler, Ethel McElveen, Michele Gurganus, William Gentry, Lewis Usher and Tanya Sanders, Shon Cooper, Nick Collins, Travis Patterson, Nick Chrisley, Bud Long, Arthur R. Cressman Sr.

Upgrade Your Account
Unlock premium boards and exclusive features (e.g. ad-free) by upgrading your account today.
Upgrade Now