---
Friday Email Bag
Each Friday I publish your comments and answer your questions.  To submit a comment or questions please email me at mickeyplyler@hotmail.com.
Mickey,
Our OL seems fairly solid-at the starting spots anyways except for LG and RT. Timothy seems to be a decent fit at RT, but I'm just not convinced that Kalon Davis
Kalon Davis
RS So. Offensive Line
#67 6-5, 335
Chester, SC
View Full Profile is the guy at LG. Do you think that our coaching staff, in order to get the best five OL on the field, will consider moving Ryan Norton
Ryan Norton
RS So. Offensive Line
#58 6-3, 265
Mauldin, SC
View Full Profile over to LG? I know that the staff has raved about him at times. Also, do you think that Tony Steward
Tony Steward
So. Linebacker
#7 6-1, 245
Hastings, FL
View Full Profile or Lateek Townsend
Lateek Townsend
So. Linebacker
#20 6-2, 215
Bennettsville, SC
View Full Profile have any chance at putting serious pressure on the starting WLB and SLB? It seems that Quandon Christian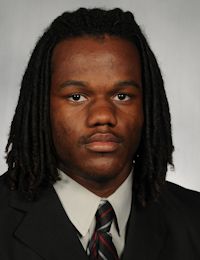 Quandon Christian
RS Jr. Linebacker
#34 6-2, 220
Lake View, SC
View Full Profile , for all of the praise in the past, is not being a difference maker. Your thoughts?
Isaac
Isaac,
Robbie Caldwell did say this week that he wants to get Norton some snaps there. I do think you want to get your best five on the field at the same time so that is a possibility. They do like Norton's toughness. You feel better about the right tackle than I do.
I think both Steward and Townsend have a chance to beat out the incumbents. First, Steward is a talent. He is a physical beast. The only questions are his knees and his lack of experience. Townsend is a playmaker. If he can handle the assignment and disciplined aspects then I expect to see a bunch of Townsend. They need to find someone who can cover in the passing game so the other option will be Blanks as a nickel back. The other factor is that there is a new linebacker coach which means the old pecking order is out the window.
Mickey,
Sure would be good to hear a positive report on Ray Ray and his young brother.  Can you look in to and give us some kind of findings?  They got a lot of attention while at Clemson and I hope things have worked out.
Bill
Bill,
I may be wrong but I think Fahmar is a high school senior in Atlanta this coming year. Ray Ray played his final season of college ball last year and survived a car crash last year. I think he is OK. I am not sure what he is doing now. Hopefully some of our Atlanta readers can provide more.
Mickey,
Enjoy reading your insight on Clemson. In future football schedules… I've seen the following major non-conference opponents added:
2013- Georgia
2014- Georgia
2015- Ole Miss
2016- Ole Miss
2019- OK State
2020- OK State
Any thoughts on who we can add for 2017 & 2018?
-Bryce
Bryce,
The Ole Miss and Oklahoma State series were casualties due to the nine game ACC schedule. I think you will see Clemson add teams that will not require a return game in the future. Sorry to report this.
Mickey,
I remember someone giving Clemson a tiger in the 70's but admin decided it was too stressful for the tiger to be at the games. Clemson either declined the tiger or placed it in a zoo. perhaps some of your old fart contacts with a better memory might have more details.
maestro
Maestro,
This is news to me. I have never heard that story. Hopefully a reader can add more. Thanks.
Hey Mickey,
Please help me understand how the nine conference games prevents home/home series with 'major' programs (UGA, etc.). While it seems obvious that it makes scheduling these more difficult, couldn't the home/home be scheduled with the CU home game in the years we have only four ACC home games? It WOULD cut out one 'gimme' game (Ball Stae, Furman, etc.) - which fans don't care much for anyway - and would seem to offer MORE revenue for the seven home games by providing a higher profile team for this 'extra' home game. Certainly would help SOS.
Thoughts? What am I missing (or misunderstanding) about this?
Tim
Tim,
They would have to coordinate the future opponents and sync the home games with the years where there is only four home conference games. Also they would have to consider the USC site as well. The problem is that they don't know what years the will have four games and which ones they have five because the ACC hasn't announced the schedules yet and won't do so until next January. In the meantime the out of conference games are scheduled years in advance. Future scheduling is difficult because expansion is still an issue. Who knows how many teams the ACC will have in the future?
Hi Mickey, I always enjoy the blog.  Thanks for doing it!
Quick question on the 9 game ACC schedule.  I assume Clemson administration will campaign for us to have 5 ACC home games in 2013 so that we get on a cycle where we know of 5 confirmed home games each year - either 5 ACC home games and the Chickens away (2013) or 4 ACC home games and the Chickens at home (2014).  Can you confirm if we are campaigning for that and do you think the ACC will work with us?  (And GA Tech and FSU for that matter.)
Thanks!
Paul
Paul,
I would think that would be the plan. Now, whether the ACC helps us out is another story. When was the last time the helped us?
The Brad Hughes All-State Insurance Agency
Prayer List
We have started a prayer list on the blog. Here are the guidelines:
If you are offended by prayer or prayer lists then I apologize in advance. The blog is free and the prayer list will be on the bottom of the page so you don't have to read it.
If you would like to add someone to the list please email me at mickeyplyler@hotmail.com
*Please let me know when it is appropriate to take the person off of the prayer list.
Those who need our prayers include:Finn Brookover, Mary-Louise Pawlowski (John's daughter), Jo Ann Bachman, Kenneth Bryant, Pruitt Martin, Got igers and his family, David Rowland, Leonard, Gillespie and his family, Jim S, Daniel Rosborough, The Huffman family, Nancy Winkler, John Reeve, Ethel Southard, Vinnie Brock, Kaitlyn L, Susan Miller, Joyce Harley, Steve Proveaux, Jeffrey Greene, the Hutto family, Sherl Drawdy, Caleb Kennedy, Teresa O'Connor, Matt Jacobs,Perrin Seigler, Candee Massee, Lindsey Jordan, Sam Catoe, Tyler Felch, the Nicolopulos family, "the Jacksonville, FL guys", Kim Sims, the Coyle family, Ryleigh Tedder, Steve Lee, Kelly Trakas, Jimmy Moore, the Thomas. V Family, Emary Claire Young, Kitty Bowers,Julie Locke, the Scheider family, Lauren Kittles' family, Frank Gentry, Joyce Bussey, Stacey McKeown, Dale Childs, Larry Lentz, Jr, Carl Sharperson, Scott Hannon, William Perry, Tyler Swaney, Lillian, Mark Feit, David Frame, Chad Berry, the family of Matthew M. Watson, the Dowis family, Shervin Messer, Alan Putnam, the Olivers, Lee Tate, Ronnie Abrams, Eddie Greene, the Jackson family, Bill Vader, Jim Taylor, Tina DeWitt, Rock Horne, Christopher Tuten, Bobby Wayne Thomas, Emma and Danielle Carothers, Robert Ditty, Mr. and Mrs. Murray Smith, Dot Cartee, Ayden Mills, Millie Heatley, Lynn Martin and family, Michael Pinson, Jake David family, Angie Crowley, Ira, Mike Tolson, Poly Wells, Dr. Muriel Bishop, Jack Cunningham, Emily Jefford Meister, Zachary Stoller, Aaron Clackum, Pat James, Cortney Moore, William Moore, Angelia and Savannah Anderson, William Ross, Meredith Legg, Scott Johns, Frank Carroll, Brandon Thompson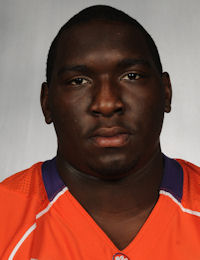 Brandon Thompson
Defensive Tackle
#98 6-2, 310
Thomasville, GA
View Full Profile , Alvin Sammons, Georgine McAlhaney, Glen Davis, Mike Price, Clay Childers, Aaron Knight, Danielle Johnston and family, Nicholas Abrams, Lana Kuykendall, Gary, Billy McLeroy, Gary G, William Huggins, Jim Bennett, Chantz Fowler.

Upgrade Your Account
Unlock premium boards and exclusive features (e.g. ad-free) by upgrading your account today.
Upgrade Now