---
Friday Email Bag
Each Friday I publish your comments and answer your questions.  To submit a comment or questions please email me at mickeyplyler@hotmail.com.
Mickey,
I enjoy the show hope ryan is doing well. Any news on Tony Steward
Tony Steward
So. Linebacker
#7 6-1, 245
Hastings, FL
View Full Profile if he's starting summer workouts an if he's been cleared to return to the team ready for the fall? How do you see the o-line coming together this year? I know depth is a concern but How does this look coming from u? Only on runnings plays since u can block out of the pistol this would be where you bring in maybe DJ and keep Andre from taking a chance of a injury, Put Guillermo at center an moving dalton to tackle would maybe give Tajh a little more comfort an since Tyler is shaping up to be a beast keep him at the other tackle position. I'd honestly feel better keeping dalton at tackle what's your take on this. Do you see any changes in the uniforms for the opener like the past teams have did being the chic-fil-a kickoff? Maybe a flat orange helmet, orange/purple face mask, I know they never get any black. Maybe a white helmet being. Clemson will prob be the away team?
Thanks Mick hope you have any info on this.
bjcPARKERdsc
BicPARKERsc,
Thanks for asking about Ryan. He is doing well but is ready for some Clemson football. He cornered one of the Clemson assistant coaches the other night at a restaurant and got more recruiting scoop than I ever could but he promised not to tell me.
Everything I hear is good news on Steward. I have not seen him since the spring but asked about him two weeks ago and was told everything is on schedule.
I am concerned about the offensive line. I think Dalton Freeman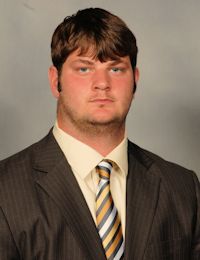 Dalton Freeman
RS Sr. Offensive Line
#55 6-5, 285
Pelion, SC
View Full Profile and Tyler Shatley
Tyler Shatley
RS Jr. Offensive Line
#43 6-3, 295
Icard, NC
View Full Profile will be OK. I like Brandon Thomas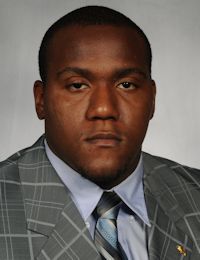 Brandon Thomas
RS Jr. Offensive Line
#63 6-3, 300
Spartanburg, SC
View Full Profile more at guard but they have no other tackles ready. Kalon Davis
Kalon Davis
RS So. Offensive Line
#67 6-5, 335
Chester, SC
View Full Profile and Gifford Timothy
Gifford Timothy
RS So. Offensive Tackle
#70 6-6, 315
Middletown, DE
View Full Profile are major question marks as well. I have very little confidence in the depth at this point. I just can't see Freeman at tackle.
I know Nike likes doing things with uniforms for special games but I have not heard any changes to Clemson's uniforms.
Mickey,
Why does Clemson seem to have so many issues recruiting OL and also seem to offer the minimal number of scholarships for OL.  Why isn't the success with skill recruiting translatable to the OL positions?  Also how can a staff so familiar with Bowden's demise due to a lack of good OL  seem almost intent on repeating the same indifference to numbers at these positions especially OT.
74 TIGER
74 TIGER,
The numbers aren't the problem. They have 15 on scholarship this season and have only one commitment because Dalton Freeman is the only senior on the line. Just for comparison South Carolina has 15 on scholarship this year also. They have three seniors and will take five to get them to 17 next season. Clemson will take two this year to get them to 16. Its not the numbers. The issue is evaluation and development. The state of South Carolina does not produce a lot of great offensive linemen so Clemson has to go to other areas. It is difficult to get the great ones from Georgia away from Georgia or out of the Sunshine State. Evaluating offensive linemen is the toughest position to project and it has hurt the program. There are very few great offensive line prospects that can be identified at an early age. They take longer to develop but have to be offered early like skill positions.
MP
Give us a little history on these football summer camps and their growing importance in recruiting.
I have often wondered what these camps cost and how they are funded specifically at Clemson.
Who determines the players that are invited to these camps and do the players have to pay anything toward their stay including lodging, transportation, and food costs?
Thank you for your reply.
Upstate Tiger Fan
Upstate Tiger Fan,
Schools have always had summer camps but fewer are having youth camps and more are moving to one day camps and recruiting camps. They have to open it up to all players but they can encourage the prospects to attend. Camps have grown in importance because the recruiting calendar has moved up. Kids are making earlier decisions so you have to get them on your campus in the summer. You also have to get rising juniors and sophomores on campus. Prospects have to pay to come to camp but schools try to keep the cost down so many can afford it.
Mickey,
Hey man does Clemson still have any kind of shot with Tramel Terry or have they moved on now that he's committed to UGA for the 2nd time? He's a dynamic player but with the WRs already in the fold would Dabo take him?
Kevin
Kevin,
One of the surprises of camp is that Clemson made a big impression on Terry. He really likes it at Clemson. I doubt he will change again but if he does it will not be until late in the process to avoid the scrutiny of changing commitments again. At this point I still think it is a long shot.
Mick,
You are a powerful man. Please get us a live Tiger like LSU has. Get it done man. Make it happen. It is the only thing missing from our great atmosphere. Thanks in advance.
Al
Al,
I have to rank in the bottom 10 percent of powerful people at Clemson. The third team Tiger Cub is way ahead of me. There are livestock in the ag department that hold more influence. But I love the idea of a live Tiger. I am sure there a million reasons why they will tell us no but it would be awesome. Start a facebook page and blowup twitter. Lets get it done! I'm All In!
Mickey,
Can you please tell me how many more we will sign at each position to round out this recruiting class. Thank you!
Marty
Marty,
Clemson is done at quarterback because of DeShawn Watson next season. They will take one more running back with Green, Dye and Kamara at the top of the board. They will take two more wide outs with North and Robinson atop the board. They are done at tight end. They will take one more offensive lineman with Crowder at the top of the board. They are done at defensive end. They will take one more defensive tackle with Adams, Pagano and Woods at the top of the board. They are finished at linebacker. They will sign two more defensive backs with Fuller, Alexander, Bell and Kearse at the top of the board. We will know a lot more after next weekends big recruiting weekend. Hope this helps.
The Brad Hughes All-State Insurance Agency
Prayer List
We have started a prayer list on the blog. Here are the guidelines:
If you are offended by prayer or prayer lists then I apologize in advance. The blog is free and the prayer list will be on the bottom of the page so you don't have to read it.
If you would like to add someone to the list please email me at mickeyplyler@hotmail.com
*Please let me know when it is appropriate to take the person off of the prayer list.
Those who need our prayers include:Finn Brookover, Mary-Louise Pawlowski (John's daughter), Jo Ann Bachman, Kenneth Bryant, Pruitt Martin, Got igers and his family, David Rowland, Leonard, Gillespie and his family, Jim S, Daniel Rosborough, The Huffman family, Nancy Winkler, John Reeve, Ethel Southard, Vinnie Brock, Kaitlyn L, Susan Miller, Joyce Harley, Steve Proveaux, Jeffrey Greene, the Hutto family, Sherl Drawdy, Caleb Kennedy, Teresa O'Connor, Matt Jacobs,Perrin Seigler, Candee Massee, Lindsey Jordan, Sam Catoe, Tyler Felch, the Nicolopulos family, "the Jacksonville, FL guys", Kim Sims, the Coyle family, Ryleigh Tedder, Steve Lee, Kelly Trakas, Jimmy Moore, the Thomas. V Family, Emary Claire Young, Kitty Bowers,Julie Locke, the Scheider family, Lauren Kittles' family, Frank Gentry, Joyce Bussey, Stacey McKeown, Dale Childs, Larry Lentz, Jr, Carl Sharperson, Scott Hannon, William Perry, Tyler Swaney, Lillian, Mark Feit, David Frame, Chad Berry, the family of Matthew M. Watson, the Dowis family, Shervin Messer, Alan Putnam, the Olivers, Lee Tate, Ronnie Abrams, Eddie Greene, the Jackson family, Bill Vader, Jim Taylor, Tina DeWitt, Rock Horne, Christopher Tuten, Bobby Wayne Thomas, Emma and Danielle Carothers, Robert Ditty, Mr. and Mrs. Murray Smith, Dot Cartee, Ayden Mills, Millie Heatley, Lynn Martin and family, Michael Pinson, Jake David family, Angie Crowley, Ira, Mike Tolson, Poly Wells, Dr. Muriel Bishop, Jack Cunningham, Emily Jefford Meister, Zachary Stoller, Aaron Clackum, Pat James, Cortney Moore, William Moore, Angelia and Savannah Anderson, William Ross, Meredith Legg, Scott Johns, Frank Carroll, Brandon Thompson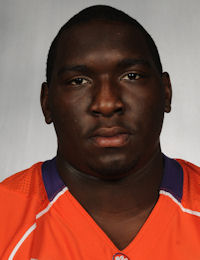 Brandon Thompson
Defensive Tackle
#98 6-2, 310
Thomasville, GA
View Full Profile , Alvin Sammons, Georgine McAlhaney, Glen Davis, Mike Price, Clay Childers, Aaron Knight, Danielle Johnston and family, Nicholas Abrams, Lana Kuykendall, Gary, Billy McLeroy, Gary G, William Huggins.

Upgrade Your Account
Unlock premium boards and exclusive features (e.g. ad-free) by upgrading your account today.
Upgrade Now