---
Clemson Defensive Backs
The Tigers struggled in the secondary last season allowing 218 yards per game through the air. This was up from the 192 they allowed per game in 2010. In 2009 the Tigers allowed only 163 per game. Last year was the most passing yards allowed per game since 2001 when Clemson gave up 240 yards per game. In fact, last season Clemson allowed over 3,000 yards passing for the first time in school history.
Cornerbacks
Bashaud Breeland
Bashaud Breeland
RS So. Cornerback
#17 6-0, 185
Allendale, SC
View Full Profile started seven games and played in all 14 contest as a red-shirt freshman last year. He played 643 snaps and recorded 53 tackles and four PBUs. Breeland had two picks last year including the one against Maryland that turned the game around. He is a big corner that plays physical and excels in his run support. One issue Breeland had last season was with smaller wide outs that were quicker in the open field. Like several Clemson secondary guys last year Breeland also had a hard time making plays when the ball was in the air.
Darius Robinson
Darius Robinson
Jr. Cornerback
#21 5-11, 170
College Park, GA
View Full Profile is a red-shirt junior that has played 18 games and started six. He is much smaller than Breeland and covers a little better in my opinion. In his 419 snaps, Robinson has accounted for 20 tackles and two interceptions. He started six of the first nine games last year but was injured and missed three straight games towards the end of the year. Robinson's struggles will always come with bigger, stronger wide outs.
Cortez Davis
Cortez Davis
RS Fr. Cornerback
#29 6-3, 195
Daytona Beach, FL
View Full Profile is the biggest cornerback on the roster at 6-3 and 195 pounds. The former four-star prospect red-shirted last season but will get a chance to play for the first time this season.
Martin Jenkins
Martin Jenkins
Jr. Defensive Back
#14 5-9, 175
Roswell, GA
View Full Profile is a true junior that has played 25 games and started three so far in his career. He is a veteran of 366 snaps and has 36 tackles. Jenkins plays hard and is much more physical than his size might indicate. He is in the running for a starting spot but has been bothered by a hip flexor throughout fall camp. The staff is trying to decide on his playing status in regard to his injury. Red-shirting is a possibility.
Garry Peters
Garry Peters
RS So. Defensive Back
#26 5-11, 190
Conyers, GA
View Full Profile is a red-shirt sophomore that played in 11 games last year but mostly on special teams. He played only 12 snaps last season. This former four-star prospect has played both safety and corner but may play corner full-time if Jenkins can't go.
Safeties
Rashard Hall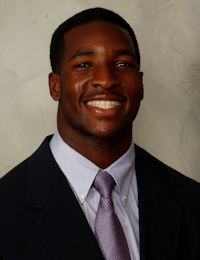 Rashard Hall
Gr. Safety
#31 6-1, 210
St. Augustine, FL
View Full Profile is a senior safety that is coming off of knee surgery in the winter. His recovery is a key for this secondary. I saw Hall in three practices this fall and could not tell any side affects of the surgery. Last season he really struggled changing directions on his bad knee. Hall has started 31 of the 40 games he has played in his career. He could break the school record for the most starts at safety. He has 217 tackles and ten picks. Those ten interceptions are tied for 14th in school history and are second among active players in the ACC. Hall's knee is one of the biggest key's to this season.
Jonathan Meeks
Jonathan Meeks
Sr. Safety
#5 6-1, 210
Rock Hill, SC
View Full Profile enters his senior season as a mystery. This time last season the staff felt he was ready to become a dominant player. Apparently the staff was not satisfied as Meeks did not start the final four regular season games last year. The senior has played in 37 games and has started 11. He is a veteran of over 1,000 snaps and has five picks in his career. However, Meeks was not a dominating safety as a junior. Hopefully he will become much more productive in his final campaign.
Xavier Brewer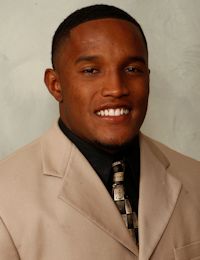 Xavier Brewer
RS Sr. Defensive Back
#9 5-11, 190
Jacksonville, FL
View Full Profile enters his senior season as the second most experienced defensive back. Brewer has 23 starts in his 40 games. He has logged over 1,500 snaps in his career. Brewer has played corner, safety, nickel and dime. He has seen more time at safety but I wonder if he moves to corner more if Jenkins can't play because of the hip flexor.
Robert Smith
Robert Smith
So. Safety
#27 5-11, 210
St. George, SC
View Full Profile was forced into action as a true freshman when Hall was out for the Wofford game. He played 31 snaps in that game but only 28 the rest of the season. The staff has commented on his progress this fall camp and feel more comfortable with him as a sophomore.
Ronald Geohagen is a true freshman that might red-shirt this season unless injuries force him into action. Because Clemson has three safeties that are seniors this season, Geohagen will have a great chance at playing time in 2013.
The Brad Hughes All-State Insurance Agency
Prayer List
We have started a prayer list on the blog. Here are the guidelines:
If you are offended by prayer or prayer lists then I apologize in advance. The blog is free and the prayer list will be on the bottom of the page so you don't have to read it.
If you would like to add someone to the list please email me at mickeyplyler@hotmail.com
*Please let me know when it is appropriate to take the person off of the prayer list.
Those who need our prayers include:Finn Brookover, Mary-Louise Pawlowski (John's daughter), Jo Ann Bachman, Kenneth Bryant, Pruitt Martin, Got igers and his family, David Rowland, Leonard, Gillespie and his family, Jim S, Daniel Rosborough, The Huffman family, Nancy Winkler, John Reeve, Ethel Southard, Vinnie Brock, Kaitlyn L, Susan Miller, Joyce Harley, Steve Proveaux, Jeffrey Greene, the Hutto family, Sherl Drawdy, Caleb Kennedy, Teresa O'Connor, Matt Jacobs,Perrin Seigler, Candee Massee, Lindsey Jordan, Sam Catoe, Tyler Felch, the Nicolopulos family, "the Jacksonville, FL guys", Kim Sims, the Coyle family, Ryleigh Tedder, Steve Lee, Kelly Trakas, Jimmy Moore, the Thomas. V Family, Emary Claire Young, Kitty Bowers,Julie Locke, the Scheider family, Lauren Kittles' family, Frank Gentry, Joyce Bussey, Stacey McKeown, Dale Childs, Larry Lentz, Jr, Carl Sharperson, Scott Hannon, William Perry, Tyler Swaney, Lillian, Mark Feit, David Frame, Chad Berry, the family of Matthew M. Watson, the Dowis family, Shervin Messer, Alan Putnam, the Olivers, Lee Tate, Ronnie Abrams, Eddie Greene, the Jackson family, Bill Vader, Jim Taylor, Tina DeWitt, Rock Horne, Christopher Tuten, Bobby Wayne Thomas, Emma and Danielle Carothers, Robert Ditty, Mr. and Mrs. Murray Smith, Dot Cartee, Ayden Mills, Millie Heatley, Lynn Martin and family, Michael Pinson, Jake David family, Angie Crowley, Ira, Mike Tolson, Poly Wells, Dr. Muriel Bishop, Jack Cunningham, Emily Jefford Meister, Zachary Stoller, Aaron Clackum, Pat James, Cortney Moore, William Moore, Angelia and Savannah Anderson, William Ross, Meredith Legg, Scott Johns, Frank Carroll, Brandon Thompson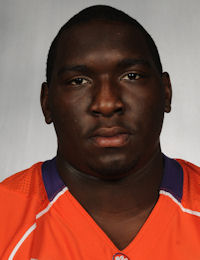 Brandon Thompson
Defensive Tackle
#98 6-2, 310
Thomasville, GA
View Full Profile , Alvin Sammons, Georgine McAlhaney, Glen Davis, Mike Price, Clay Childers, Aaron Knight, Danielle Johnston and family, Nicholas Abrams, Lana Kuykendall, Gary, Billy McLeroy, Gary G., William Huggins, Jim Bennett, Chantz Fowler, Ethel McElveen, Michele Gurganus, William Gentry, Lewis Usher and Tanya Sanders, Shon Cooper, Nick Collins, Travis Patterson.

Upgrade Your Account
Unlock premium boards and exclusive features (e.g. ad-free) by upgrading your account today.
Upgrade Now