---
Boston College Review
Clemson went on the road Saturday and accomplished several things in the win over Boston College.
It was not a masterpiece but several positives came out of the road win against a conference opponent.
Last week we talked a lot about one loss not turning into two. Clemson's players and staff took note of the talk around town and made sure that did not happen. The Tigers appeared to be focused and came away with a convincing victory.
The Tigers won at a place where they have not played well in the past. Clemson is now just 2-2 at Boston College since the Eagles joined the league.
Clemson won a game at a dreaded "bad atmosphere" stadium. How many times have you seen the Tigers play down to the level of competition and it get blamed on the 25,000 in the stands? Not this week. The Tigers came out and executed and took care of business.
The offense continues to be productive and this week it was once again without Sammy Watkins
Sammy Watkins
So. Wide Receiver
#2 6-1, 205
Fort Myers, FL
View Full Profile . Clemson had 567 yards of total offense including a balanced attack of 367 through the air and 209 passing. It was Clemson's third game of at least 500 yards this year.  The single season record is four. 
It was the second game this year Clemson had at least 200 yards rushing and 200 yards passing in the same game.  Clemson is 59-0-1 when it has at least 200 of both categories in the same game.
The 576 yards of total offense ranks in a tie for 10th best in a game in Clemson history.  Three of the top 11 total offense games in Clemson history have now been accomplished under current offensive coordinator Chad Morris
Chad Morris
Offensive Coordinator / QBs
View Full Profile .
The Tigers also accounted for 27 first downs. The pace was once again good as they got off 84 offensive plays. The offense was also 10 of 16 on third down conversions and scored five touchdowns in seven trips into the red zone.
With Sammy Watkins out, Nuk Hopkins had 11 catches for 197 yards and a touchdown.  His 197 receiving yards set a school record for a single game.  It broke the record of 182 by Rod Gardner against North Carolina in 2000.
Hopkins had his third 100-yard receiving game of the season and his fifth of at least 88 yards.  He now has nine games with at least 100 receiving yards in his career. 
In just five games this year, Hopkins has established the Clemson single game receiving record (13 vs. Auburn in the opener) tied the record for touchdown catches in a single game (3 vs. Furman) and set the record for receiving yards in a game with 197.  He now has 42 receptions in five games.
Andre Ellington
Andre Ellington
RS Sr. Running Back
#23 5-10, 195
Moncks Corner, SC
View Full Profile also picked up the slack left from Watkins' absence. He had 25 attempts for 132 yards and a touchdown.   This was his 11th career 100-yard rushing game. He needs just 130 to become the fifth player in Clemson history with 3000 yards rushing. Ellington had 264 all-purpose running yards were his career high.
Tajh Boyd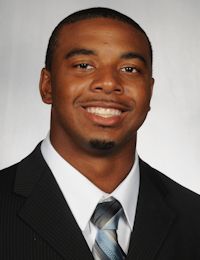 Tajh Boyd
RS Jr. Quarterback
#10 6-1, 225
Hampton, VA
View Full Profile completed 28 of 38 passes for 367 yards and three scores.    He also had 42 yards rushing and a score, so he finished with 409 yards of total offense,  just the sixth 400-yard total offense game in Clemson history.  Boyd threw three touchdown passes and has now tied Charlie Whitehurst
Charlie Whitehurst
Quarterback
#6 6-4, 225
Duluth, GA
View Full Profile 's Clemson record for touchdown passes in a career with 49.
Brandon Ford
Brandon Ford
Gr. Tight End
#80 6-4, 240
Wando, SC
View Full Profile and Sam Cooper
Sam Cooper
RS So. Tight End
#86 6-5, 250
Brentwood, TN
View Full Profile caught touchdown passes Saturday from their tight end position. Charone Peake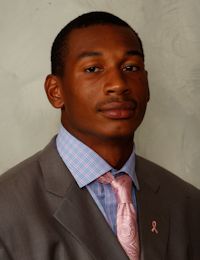 Charone Peake
So. Wide Receiver
#19 6-3, 200
Moore, SC
View Full Profile and Adam Humphries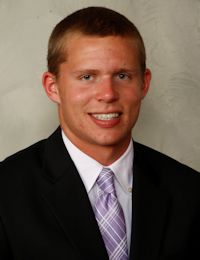 Adam Humphries
So. Wide Receiver
#16 5-11, 190
Spartanburg, SC
View Full Profile also played well in Watkins' absence.
I thought the offensive line played well also. Maybe they were not as physically dominating as they were against Auburn but at first glance they appeared to play well.
Defensively, it was not a great game but the defense made strides. I thought the key to the game was the three straight three and outs the defense enjoyed in the third quarter. Clemson forced Boston College to punt on three straight possessions and that made a huge difference. In fact,the Tigers gave up no yards in the nine plays Boston College ran on those three drives.
The defensive tackles played better. DeShawn Williams
DeShawn Williams
So. Defensive Tackle
#99 6-1, 285
Central, SC
View Full Profile got the defensive player of the game from the staff, while Grady Jarrett
Grady Jarrett
So. Defensive Tackle
#50 6-1, 290
Conyers, GA
View Full Profile had a tackle for loss and Josh Watson
Josh Watson
RS So. Defensive Tackle
#91 6-4, 285
Wilmington, DE
View Full Profile had a sack.
The linebackers were more active. Tig Willard had nine tackles, Stephone Anthony
Stephone Anthony
So. Linebacker
#12 6-3, 235
Polkton, NC
View Full Profile had two tackles for loss and Quandon Christian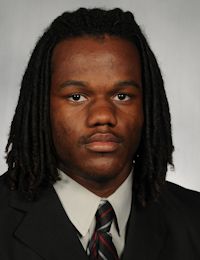 Quandon Christian
RS Jr. Linebacker
#34 6-2, 225
Lake View, SC
View Full Profile had a sack. In all, Clemson totaled eight tackles for losses Saturday.
And in the secondary, Garry Peters
Garry Peters
RS So. Defensive Back
#26 6-0, 195
Conyers, GA
View Full Profile had his first career interception.
The special teams also had some highlights. Chandler Catanzaro
Chandler Catanzaro
RS Jr. Punter / Kicker
#39 6-2, 195
Greenville, SC
View Full Profile made a 28-yard field goal in the first half, his 16th consecutive made field goal.  He already has the Clemson record for that category. Also, Andre Ellington had a good day as a kick returner.
The win was not perfect. The offense had two turnovers. The defense gave up way too many chunk plays and the coverage and tackling in the secondary was once again suspect.
However, it was a nice win without the team's best player on the road. It also was a win after a loss and a good way to get the season back on track.
The Brad Hughes All-State Insurance Agency
Prayer List
We have started a prayer list on the blog. Here are the guidelines:
If you are offended by prayer or prayer lists then I apologize in advance. The blog is free and the prayer list will be on the bottom of the page so you don't have to read it.
If you would like to add someone to the list please email me at mickeyplyler@hotmail.com
*Please let me know when it is appropriate to take the person off of the prayer list.
Those who need our prayers include:Finn Brookover, Mary-Louise Pawlowski (John's daughter), Jo Ann Bachman, Kenneth Bryant, Pruitt Martin, Got igers and his family, David Rowland, Leonard, Gillespie and his family, Jim S, Daniel Rosborough, The Huffman family, Nancy Winkler, John Reeve, Ethel Southard, Vinnie Brock, Kaitlyn L, Susan Miller, Joyce Harley, Steve Proveaux, Jeffrey Greene, the Hutto family, Sherl Drawdy, Caleb Kennedy, Teresa O'Connor, Matt Jacobs,Perrin Seigler, Candee Massee, Lindsey Jordan, Sam Catoe, Tyler Felch, the Nicolopulos family, "the Jacksonville, FL guys", Kim Sims, the Coyle family, Ryleigh Tedder, Steve Lee, Kelly Trakas, Jimmy Moore, the Thomas. V Family, Emary Claire Young, Kitty Bowers,Julie Locke, the Scheider family, Lauren Kittles' family, Frank Gentry, Joyce Bussey, Stacey McKeown, Dale Childs, Larry Lentz, Jr, Carl Sharperson, Scott Hannon, William Perry, Tyler Swaney, Lillian, Mark Feit, David Frame, Chad Berry, the family of Matthew M. Watson, the Dowis family, Shervin Messer, Alan Putnam, the Olivers, Lee Tate, Ronnie Abrams, Eddie Greene, the Jackson family, Bill Vader, Jim Taylor, Tina DeWitt, Rock Horne, Christopher Tuten, Bobby Wayne Thomas, Emma and Danielle Carothers, Robert Ditty, Mr. and Mrs. Murray Smith, Dot Cartee, Ayden Mills, Millie Heatley, Lynn Martin and family, Michael Pinson, Jake David family, Angie Crowley, Ira, Mike Tolson, Poly Wells, Dr. Muriel Bishop, Jack Cunningham, Emily Jefford Meister, Zachary Stoller, Aaron Clackum, Pat James, Cortney Moore, William Moore, Angelia and Savannah Anderson, William Ross, Meredith Legg, Scott Johns, Frank Carroll, Brandon Thompson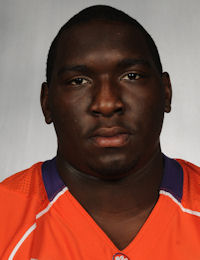 Brandon Thompson
Defensive Tackle
#98 6-2, 310
Thomasville, GA
View Full Profile , Alvin Sammons, Georgine McAlhaney, Glen Davis, Mike Price, Clay Childers, Aaron Knight, Danielle Johnston and family, Nicholas Abrams, Lana Kuykendall, Gary, Billy McLeroy, Gary G., William Huggins, Jim Bennett, Chantz Fowler, Ethel McElveen, Michele Gurganus, William Gentry, Lewis Usher and Tanya Sanders, Shon Cooper, Nick Collins, Travis Patterson, Nick Chrisley, Bud Long, Arthur R. Cressman Sr, Jennifer Chancy, Eden Chandler, Amanda Peake, Danny Hammond.

Upgrade Your Account
Unlock premium boards and exclusive features (e.g. ad-free) by upgrading your account today.
Upgrade Now