| | |
| --- | --- |
| After Further Review-Furman | |
---
After Further Review-Furman
On our drive chart review of the video of the Furman game we tried something different this week. We put the Furman drives together and the Clemson drives together. I hope you will enjoy some of the notes from each drive.
Furman Drive Summaries
15:00 1 06:42 FUR 32 13 63 Interception
First play Crawford keeps containment
Second play Breeland provides good run support
Third play Jarrett was held. Nice combination route by Furman
Blanks fills hole beautifully for short gain on fourth play.
Not sure of coverage but tight end wide open on throw back crossing route.
On first down Crawford and Breeland miss tackles.
Furman has nice execute on swing pass.
Jarrett misses tackle.
Shuey makes tackle after another good executed play action pass.
Good pressure by Williams inside red zone.
Hall Interception on fake field goal
06:34 1 05:35 FUR 25 8 30 Punt
Goodman loses containment, Blanks and Anthony get blocked on sweep
Anthony stuffs run
Safety blitz but Furman runs to other side for first down
Tight end drags all of the way across the field for nine. Loss of containment on roll out
Goodman stuffs run but another first down. Fumble recovered by offense
Jarrett beats block for tackle for loss
Three man front on third down. Dodd pressure QB. Five man rush.
14:50 2 02:08 FUR 25 3 9 Punt
Watson, Jarrett get penetration. Anthony gets off block on second down
Wright fills hole on third and short
09:34 2 02:11 FUR 25 5 40 Turnover on Downs
Blanks beat on crossing patten for long gain
Blanks run support at the line of scrimmage.
Good coverage in third down
Bad snap on field goal
06:03 2 01:25 FUR 16 3 84 Passing Touchdown
Barnes loses containment, Anthony and Meeks take bad angles
Hall busts coverage on touchdown due to play action
01:21 2 01:21 FUR 36 2 9 End of Half
Anthony two stops to end half
14:18 3 00:56 FUR 27 2 2 Interception
Steward in a linebacker
Penetration by Jarrett. Watson and steward there for the cutback
Jarrett pressure leads to Christian interception
12:10 3 02:13 FUR 25 3 -1 Punt
Steward stops cut back
Brewer open field tackle
Beasley bats pass in the air
Three man front. Jarrett pressure
08:41 3 06:42 FUR 25 11 55 Downs
Steward fills gap again.
Steward and Antony over run pass play, Watson, Robinson misses tackle. Hall takes bad angle
Steward makes another tackle on draw
Brewer beat in man coverage for first down on second and 33
Shuey pressure QB on 4th down but Brewer holds receiver. Bad call.
Pressure by Crawford, coverage by Hall and Steward
Crawford better containment
Fourth down Breeland on the coverage
01:14 3 00:44 FUR 27 3 -15 Punt
Christian breaks up pass
Watson pressures QB
Robison breaks up pass
00:00 0 02:21 CLEM 0 5 29 Punt
Shuey and Barnes stuff run on second down
Breeland called for holding. Barnes personal foul
Christian takes on block and maintains containment
Shuey pressures QB in third down
10:57 4 02:16 FUR 20 3 9 Punt
Christian strong against the run
Beasley misses tackle. Davis makes tackle short of first down
07:07 4 01:44 FUR 40 3 9 Punt
Christian makes another play against the run
Brewer saves a first down run
03:45 4 02:01 FUR 35 3 9 Punt
Carlos Watkins
Carlos Watkins
Fr. Defensive Tackle
#94 6-3, 300
Forest City, NC
View Full Profile pursues down the line
Clemson Drive Summaries
08:18 1 01:44 CLEM 20 7 80 Rushing Touchdown
Furman gets penetration on backside through Anthony for no gain.
Watkins make corner miss and gets first down
Good blocks by Ford and Smith on edge for nice gain by Ellington
Boyd avoids rush and delivers good ball to Nuk who gets a foot down
Brown and Ford nice blocks to spring Watkins
Move the pocket and Nuk gets another first down
Thomas, Smith, Cooper, Ford, Anthony, Shatley all great blocks on TD run
00:59 1 01:09 CLEM 14 5 86 Rushing Touchdown
Great catch by Nuk off of his shoelaces
Shatley's block leads to first down on third and short
Brown makes tough catch. Window dressing motion gets defense's attention
Brown, Shatley, smith and Anthony good blocks to spring Watkins 58 yard TD
12:42 2 03:08 CLEM 19 8 52 Field Goal Good
Norton in at guard. Backside defensive end crashes down to make a play
Good protection on third down pass to Nuk
Brown another difficult catch
Backside defensive end again
Boyd scrambles with quick feet
Busted play on third down against blitz
07:23 2 01:20 CLEM 33 3 9 Punt
Bryant drop
First three and out
Weak snap on punt
04:38 2 03:17 CLEM 26 11 71 Field Goal Good
Ellington picks up blitz on Nuk 25 yard reception
Norton good block on Watkins screen
Region in at guard. Brown another nice grab
Boyd forces throw into coverage
Ellington misses block on third down. Boyd forced to throw ball away
15:00 3 00:42 CLEM 28 3 -2 Punt
Snap threw timing off on first down
Boyd throws behind Ford
13:22 3 01:12 CLEM 14 5 14 Rushing Touchdown
Good blocks by Norton, Timothy, Ford and Freeman on first down
Good coverage on Nuk fade
Great open field tackle on second down
Davis nice block on touchdown
09:57 3 01:16 CLEM 31 5 69 Passing Touchdown
Nice block by Cooper on Watkins pass
Play action to Brown freezes linebackers
Cooper nice reception
Ford one hand catch for TD
01:59 3 00:45 CLEM 20 3 1 Punt
Cooper drops ball on second down
Almost picked off on third down attempt to Peake
Weak snap on punt
00:30 3 00:50 CLEM 47 4 53 Passing Touchdown
Boyd gets away with throw not coverage on Bryant touchdown pass
12:19 4 01:22 CLEM 23 4 10 Punt
Stoudt in. Stoudt nice gain on zone read
Pinion very good punt
08:41 4 01:34 CLEM 27 5 39 Interception
Battle nice block on Brooks big run.
Brooks good balance on another nice run
Over throw for interception
05:23 4 01:38 CLEM 11 3 4 Punt
Almost anther turnover from Stoudt and Brooks in exchange
Bad call on chop block
01:44 4 01:44 CLEM 11 4 12 End of Half
The Brad Hughes All-State Insurance Agency
Prayer List
We have started a prayer list on the blog. Here are the guidelines:
If you are offended by prayer or prayer lists then I apologize in advance. The blog is free and the prayer list will be on the bottom of the page so you don't have to read it.
If you would like to add someone to the list please email me at mickeyplyler@hotmail.com
*Please let me know when it is appropriate to take the person off of the prayer list.
Those who need our prayers include:Finn Brookover, Mary-Louise Pawlowski (John's daughter), Jo Ann Bachman, Kenneth Bryant, Pruitt Martin, Got igers and his family, David Rowland, Leonard, Gillespie and his family, Jim S, Daniel Rosborough, The Huffman family, Nancy Winkler, John Reeve, Ethel Southard, Vinnie Brock, Kaitlyn L, Susan Miller, Joyce Harley, Steve Proveaux, Jeffrey Greene, the Hutto family, Sherl Drawdy, Caleb Kennedy, Teresa O'Connor, Matt Jacobs,Perrin Seigler, Candee Massee, Lindsey Jordan, Sam Catoe, Tyler Felch, the Nicolopulos family, "the Jacksonville, FL guys", Kim Sims, the Coyle family, Ryleigh Tedder, Steve Lee, Kelly Trakas, Jimmy Moore, the Thomas. V Family, Emary Claire Young, Kitty Bowers,Julie Locke, the Scheider family, Lauren Kittles' family, Frank Gentry, Joyce Bussey, Stacey McKeown, Dale Childs, Larry Lentz, Jr, Carl Sharperson, Scott Hannon, William Perry, Tyler Swaney, Lillian, Mark Feit, David Frame, Chad Berry, the family of Matthew M. Watson, the Dowis family, Shervin Messer, Alan Putnam, the Olivers, Lee Tate, Ronnie Abrams, Eddie Greene, the Jackson family, Bill Vader, Jim Taylor, Tina DeWitt, Rock Horne, Christopher Tuten, Bobby Wayne Thomas, Emma and Danielle Carothers, Robert Ditty, Mr. and Mrs. Murray Smith, Dot Cartee, Ayden Mills, Millie Heatley, Lynn Martin and family, Michael Pinson, Jake David family, Angie Crowley, Ira, Mike Tolson, Poly Wells, Dr. Muriel Bishop, Jack Cunningham, Emily Jefford Meister, Zachary Stoller, Aaron Clackum, Pat James, Cortney Moore, William Moore, Angelia and Savannah Anderson, William Ross, Meredith Legg, Scott Johns, Frank Carroll, Brandon Thompson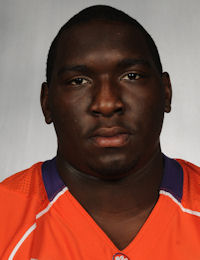 Brandon Thompson
Defensive Tackle
#98 6-2, 310
Thomasville, GA
View Full Profile , Alvin Sammons, Georgine McAlhaney, Glen Davis, Mike Price, Clay Childers, Aaron Knight, Danielle Johnston and family, Nicholas Abrams, Lana Kuykendall, Gary, Billy McLeroy, Gary G., William Huggins, Jim Bennett, Chantz Fowler, Ethel McElveen, Michele Gurganus, William Gentry, Lewis Usher and Tanya Sanders, Shon Cooper, Nick Collins, Travis Patterson, Nick Chrisley, Bud Long, Arthur R. Cressman Sr.

Upgrade Your Account
Unlock premium boards and exclusive features (e.g. ad-free) by upgrading your account today.
Upgrade Now