---
After Further Review-BSU
Last week we started a new feature on the blog and we got some good responses. So here is week two where we go back on the drive chart and point out what caught our eye when reviewing the game on video.
The bold indicates who has the ball, the quarter, where the drive started, time when the drive started, how they got the ball, time when the drive ended, result of the drive, plays, yards and time of possession.
CU 1st C28 15:00 K i c k o f f B00 11:01 *TOUCHDOWN 12 - 72 3:59
First play good blocking on perimeter by Ford and Brown for 12 yards to Peake.
Ellington made three guys miss on first carry.
Wildcat missed snap by Ellington but made positive yards. First Wildcat formation of the season.
Brown nice block again on perimeter in Peake's second catch.
Protection good on Ford catch. He gets downfield after the catch.
Third down conversion keyed by good offensive line push.
Shatley has great block on Ellington's touchdown run.
Balance and pace of dive was fantastic.
Pushed extra point.
BSU B25 11:01 K i c k o f f B34 09:29 P u n t 3 - 9 1:32
Anthony finds football on first down.
Watson gets great push to knock down pass.
Linemen standing up on third and long. Different look from Venables.
CU C26 09:29 P u n t B00 06:36 *TOUCHDOWN 8 - 74 2:53
Ford huge block on Peake's reception.
Good protection on Nuk's 31 yard reception. Good adjustment by receiver and Boyd.
Bryant on reverse, Anthony gets athletic block. Boyd downfield blocking.
Beasley and Thomas nice blocks on Ellington 11 yard run to the 2. Beasley hurt.
Shatley and Anthony nice blocks on TD run.
BSU B15 06:33 K i c k o f f B18 05:42 P u n t 3 - 3 0:51
TV coverage out.
CU C26 05:42 P u n t C46 03:04 P u n t 7 - 20 2:38
Boyd threw into traffic on Brown catch but got away with it.
Illegal shift hurt drive.
Backside linebacker runs down Ellington.
Good protection but Boyd couldn't hit Humphries in between the zone.
Only punt of the first half. Snap looked slow. Downed at the eight.
BSU B08 03:04 P u n t C00 01:42 *TOUCHDOWN 4 - 92 1:22
Anthony one step away on first pass.
Blanks blitzes and gets penetration forces two yard gain.
Blanks pressure again. Pass interference on Breeland.
Good coverage by Robinson on quick pass.
Both linebackers get blocked, Blanks takes a bad angle and I have no idea what Brewer was doing on touchdown run.
CU C32 01:32 K i c k o f f B00 13:47 *TOUCHDOWN 8 - 68 2:45
Nuk makes good move for first down on second play.
Howard explodes for long gain to the 15 on swing pass on third down.
Good protection on Nuk touchdown. Single coverage on Nuk is mismatch.
Correct call to go for two after penalty. Nice pull block by Shatey.
BSU 2nd B25 13:47 K i c k o f f C28 09:30 *FIELD GOAL 11 - 47 4:17
Missed tackle by Anthony.
Pass interference on Meeks on fourth down.
Good containment by Breeland and fit by Willard on second down.
Williams sack part of three man front but pressure by five.
CU B33 09:26 K i c k o f f B00 08:42 *TOUCHDOWN 3 - 33 0:44
Failed onside kick gives Tigers ball at 33.
Third and 11 Nuk explodes through coverage for 34 yard TD. Six man pressure left center of field wide open. OL and Ellington pick up blitz.
BSU B25 08:42 K i c k o f f B33 07:34 I n t e r c e p t i o n 3 - 8 1:08
Willard gets blocked on first down. Anthony makes tackle downfield from backside.
Jarrett makes play for no gain on second down when he beats block inside.
Anthony gets great drop in coverage on interception.
CU B39 07:34 I n t e r c e p t i o n B00 05:36 *TOUCHDOWN 6 - 39 1:58
Norton and Gore in the game for the first time in their careers.
Third down conversion on Boyd's scramble.
Nuke finds another soft spot in zone in third touchdown.
BSU B25 05:36 K i c k o f f B37 04:44 I n t e r c e p t i o n 4 - 12 0:52
Blanks and Anthony on coverage on first down.
Anthony saves big gain on run on trap play.
Good pressure on second down.
Robinson jumps on slant route for interception.
CU B36 04:44 I n t e r c e p t i o n B00 03:27 *TOUCHDOWN 4 - 36 1:17
Stoudt, Region and Battle enter the game. Second team QB, RB and OL for the rest of the game.
Bryant misses block.
McDowell does a Spiller imitation on TD run.
BSU B25 03:27 K i c k o f f B34 01:24 P u n t 3 - 9 2:03
Anthony and Shuey stop on first down.
Antony and Wright on second down.
Stand up rush formation again. Robinson stop again on slant.
Rodriquez in as punt returner.
CU C18 01:24 P u n t B44 15:00 *FIELD GOAL 6 - 38 1:24
Humphries 27 yard reception in the seam between linebackers and safety.
ACC record 61 yard field goal by Benton!
BSU 3rd B25 15:00 K i c k o f f C00 11:46 *TOUCHDOWN 9 - 75 3:14
Clemson caught changing personnel on fourth down sneak.
Goodman gets off block and fills hole on first down.
Watson provides pressure and causes bad throw.
Stand up linemen on third and long but defense caught on run instead.
On touchdown run linemen slant right and linebackers just run up into the line and cut back once again is deadly. Bad fits in the running game.
CU C09 11:40 K i c k o f f C42 08:21 P u n t 8 - 33 3:19
Brooks in at RB. Second team OL except for Anthony.
Bryant whiffs on block.
Porter finds spot in zone on deep end route.
BSU B18 08:21 P u n t B43 05:59 P u n t 5 - 25 2:22
Beasley pressure but QB escapes on first down.
Three missed tackles on second play. Barnes and Meeks miss tackles.
Good coverage by Breeland on third play,
Williams and Shuey tackle for loss by stringing play out.
Blanks terrific open field tackle for no gain on third down.
CU C03 05:59 P u n t C11 04:15 P u n t 3 - 8 1:44
Smith nice block on Howard run for six yards.
Three and out as OL has some issues. First three and out for Tigers.
BSU B41 04:15 P u n t C16 01:30 *FIELD GOAL 8 - 43 2:45
Wright bad fit in second play leads to big run.
Good coverage by Christian after good pressure by Goodman.
Reader stuffs run for loss. Meeks gets tackle on second down in red zone.
Anthony pressure on third down. Blanks on coverage.
CU C19 01:23 K i c k o f f B00 13:29 *TOUCHDOWN 11 - 81 2:54
Peake makes nice move to get first down.
Davis key block on pull for third down conversion on McDowell's run.
Stoudt hits Sekinger for 26 yard pass for third down conversion.
Battle misses block in pass pro.
Good protection on Bryant's touchdown. Brooks picks up rusher. First TD of Stoudt's career.
BSU 4th B25 13:29 K i c k o f f B44 10:18 P u n t 6 - 19 3:11
Reader stuffs run.
Kevin Dodd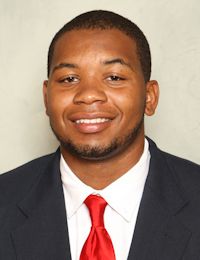 Kevin Dodd
Fr. Defensive Tackle
#98 6-5, 280
Greer, SC
View Full Profile makes his first tackle on third and short to stop drive.
CU C04 10:18 P u n t C17 07:18 P u n t 6 - 13 3:00
Roberts in at QB. Third teamers in at a few positions.
Region misses block.
Roberts completes first college pass.
Rodriquez gets first career catch!!!!
Holding on Battle negates first down.
My DVR only recorded 3:30 hours including 30 minutes from the bad pre-game, so don't have the final three drives recorded. Lesson learned.
BSU B44 07:18 P u n t C00 03:36 *TOUCHDOWN 9 - 56 3:42
CU C27 03:27 K i c k o f f C21 01:20 P u n t 3 - (6) 2:07
BSU B49 01:20 P u n t C43 00:00 End of half 3 - 8 1:20
The Brad Hughes All-State Insurance Agency
Prayer List
We have started a prayer list on the blog. Here are the guidelines:
If you are offended by prayer or prayer lists then I apologize in advance. The blog is free and the prayer list will be on the bottom of the page so you don't have to read it.
If you would like to add someone to the list please email me at mickeyplyler@hotmail.com
*Please let me know when it is appropriate to take the person off of the prayer list.
Those who need our prayers include:Finn Brookover, Mary-Louise Pawlowski (John's daughter), Jo Ann Bachman, Kenneth Bryant, Pruitt Martin, Got igers and his family, David Rowland, Leonard, Gillespie and his family, Jim S, Daniel Rosborough, The Huffman family, Nancy Winkler, John Reeve, Ethel Southard, Vinnie Brock, Kaitlyn L, Susan Miller, Joyce Harley, Steve Proveaux, Jeffrey Greene, the Hutto family, Sherl Drawdy, Caleb Kennedy, Teresa O'Connor, Matt Jacobs,Perrin Seigler, Candee Massee, Lindsey Jordan, Sam Catoe, Tyler Felch, the Nicolopulos family, "the Jacksonville, FL guys", Kim Sims, the Coyle family, Ryleigh Tedder, Steve Lee, Kelly Trakas, Jimmy Moore, the Thomas. V Family, Emary Claire Young, Kitty Bowers,Julie Locke, the Scheider family, Lauren Kittles' family, Frank Gentry, Joyce Bussey, Stacey McKeown, Dale Childs, Larry Lentz, Jr, Carl Sharperson, Scott Hannon, William Perry, Tyler Swaney, Lillian, Mark Feit, David Frame, Chad Berry, the family of Matthew M. Watson, the Dowis family, Shervin Messer, Alan Putnam, the Olivers, Lee Tate, Ronnie Abrams, Eddie Greene, the Jackson family, Bill Vader, Jim Taylor, Tina DeWitt, Rock Horne, Christopher Tuten, Bobby Wayne Thomas, Emma and Danielle Carothers, Robert Ditty, Mr. and Mrs. Murray Smith, Dot Cartee, Ayden Mills, Millie Heatley, Lynn Martin and family, Michael Pinson, Jake David family, Angie Crowley, Ira, Mike Tolson, Poly Wells, Dr. Muriel Bishop, Jack Cunningham, Emily Jefford Meister, Zachary Stoller, Aaron Clackum, Pat James, Cortney Moore, William Moore, Angelia and Savannah Anderson, William Ross, Meredith Legg, Scott Johns, Frank Carroll, Brandon Thompson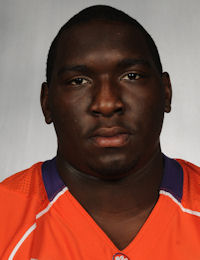 Brandon Thompson
Defensive Tackle
#98 6-2, 310
Thomasville, GA
View Full Profile , Alvin Sammons, Georgine McAlhaney, Glen Davis, Mike Price, Clay Childers, Aaron Knight, Danielle Johnston and family, Nicholas Abrams, Lana Kuykendall, Gary, Billy McLeroy, Gary G., William Huggins, Jim Bennett, Chantz Fowler, Ethel McElveen, Michele Gurganus, William Gentry, Lewis Usher and Tanya Sanders, Shon Cooper, Nick Collins, Travis Patterson, Nick , Bud Long.

Upgrade Your Account
Unlock premium boards and exclusive features (e.g. ad-free) by upgrading your account today.
Upgrade Now